Went dinner wif her @ Westmall...Walked ard cos intend to get a business coat from my upcoming Suppliers Conference event...Have to dress nicely mah...but nothing catches my eyes..so went hm empty-handed..*sOB..sOb*...Haiz..really have no ideas wat should i wear on tat day...the date is drawing near...Next tuesday @ Meritus Mandarin Hotel..so no choice have to wear formal and of cos smart...Aiyo..very hard leh...cannot wear short short skirt..muz wear stocking...no slip-in...cos i need to be on the stage for the awards presentation assistant...aiyo...very difficult leh...so many cannot...so many MUST...*shan knock forehead*...
oOk le...gtg le...Need to DL sum news songs...
-----------------------------------------------------
Wednesday
Update...
Everything juz screwed up...*oOh mi gosh*...Supposed to meet my babelicious...But received a call frm my dear saying tat he reached my office le...i was like ???...Didn't we agreed to meet on thursday not Wednesday cos i need to go Bras Basah..*haha*..he so blur to think tat today is thurday...So no choice he send me to Bras Basah first and then to my babelicious @ West Mall...Of cos as usual, we will start to update each other and gossip here n there le...End our day @ abt 9pm plus and off we went hm sweet hm le...
Had a very late dinner @ hm..Bathe liao then cooked maggie mee...*so ke lian*...Chatted wif dear over the phone till late..Did ask him abt the east coast trip tis saturday..he dun sound keen over it but he juz said up to me...He mentioned sumthing and then i decided not to go...cos scare he boring mah...summore tot of watching 'Wars of the World' tis weekend and oso need to subscribe a new broadband provider..SINGNET...so guess tat we will not be going unless he said he wanna go himself...Sorry, Effie & Ling...U gals enjoy yrself mah...
Did i mention tat he tint his car window...To me, it look damn tinted..*Ooh mi gosh*...It's so dark inside the car...Can't even see my reflection from the side mirror....i wonder if it is under the hot sun, will i feel even more hotter inside...cos everything is black...*hahah*..but kinda cool in a way...
[U]'r3 [B]eInG [L]oVed [B]y [M]3

snow fairy at 23:31;

___________________________________



oOh ya..he's going to start schling soon...4th July...Haiz...damn sad...Less than a week to go...Stressful work for him again...Whenever it cum to assignment or watsoever, he have no time for me...cos he always do last mins work..so have to forsake meeting on weekend or maybe chatting at nite...i encountered it before...damn sad...but nvm lah...Have to lose sum and gain sum....anyway he will be graduating next year July if everything pass on smoothly...*shan pray hard hard*...

OOk le...Turn in soon...Nitezz..




[U]'r3 [B]eInG [L]oVed [B]y [M]3




snow fairy at 23:49;













I already have in mind tat wat shall i get to fulfill my wants...my needs....*keke*...So fast wanna rewards myself liao le...*lolX*...I WANT A GUESS WATCH!!...Haiz...kinda abit dun dare to tell my dear..as sumtimes he feel tat i'm a spendthrift..but he's not to blam oso..indeed i do have lots of watches...Juz got myself a Calvin Klein watch tis year Jan...but cannot dun tell him lah...he will sure to c me wear when we go out..But nvm lah...i will tell him and c wat he say...cos at times he's fine wif it...cos my money mah and summore he knw tat i juz got my bonus...*keke*..

Haiz..din get to meet my dear today..cos he have an appointment wif his sch mates maybe for movie session 'Batman Begin' or wat..Yup...if he really watch tat it will be e second time he's watching it...Miz him so much...Nvm lah, anyway i will be meeting him tis cuming thursday le...and i'm meeting my babelicious @ WestMall tomolo for gossiping session and if possible i will buy my watch there...

My wants...Which color Black/White?? Which design is better?? Any comments??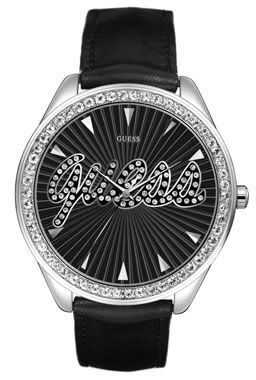 Actually i prefer tis, but currently couldn't find tis in e market...Sob..Sob..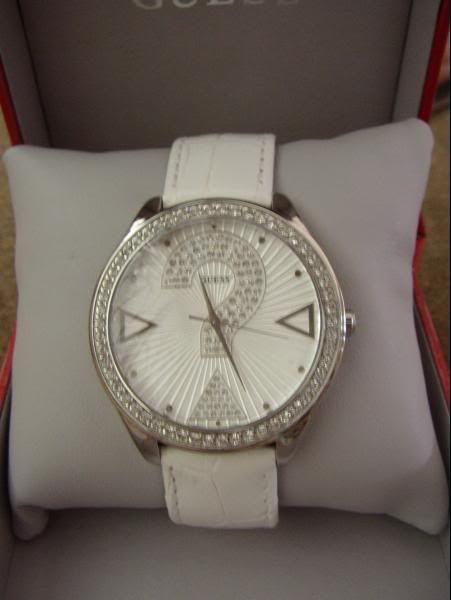 It cum wif both Black(Black with balck face) or White(White with white face)

Cum wif both Black or White too...But they are both white face..


Lolx*...Another photo tat amuse me...my dear's friendster primary photo...He edited it himself cos he feel tat is kinda funny in a way...There's once my babelicious, Fie was so shocked to see how cum Tim's friendster primary photo was another gal instead m3...And out of curiosity, she clicked on his account and c tis...tis pics was so right to capture all three of us inside...*lolX*...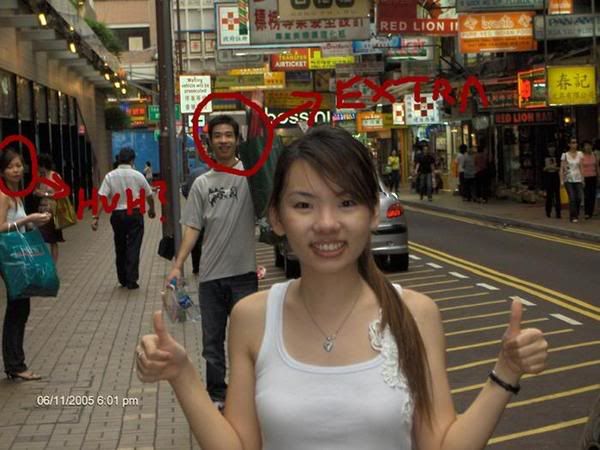 My dear did it on purpose and i look so blur...
[U]'r3 [B]eInG [L]oVed [B]y [M]3

snow fairy at 21:53;

___________________________________



Won't have a long blog today...kinda tired cos slept quite late yesterady..Reached hm at abt 11pm plus last nite...Bathe, go online then prepare to bed at abt 1am plus...summore dun knw wat happen to my leg..Got myself alot of insect bites...abt 7 big one...So itchy...

I miz my dearie badly...i wanna meet him tomolo...

Here are sum pics taken on saturday when i'm out wif my babelicious...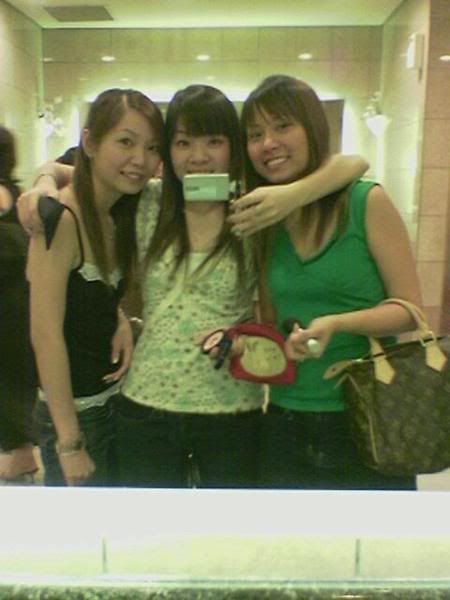 Nice photo taken in the toilet..mirror Reflection..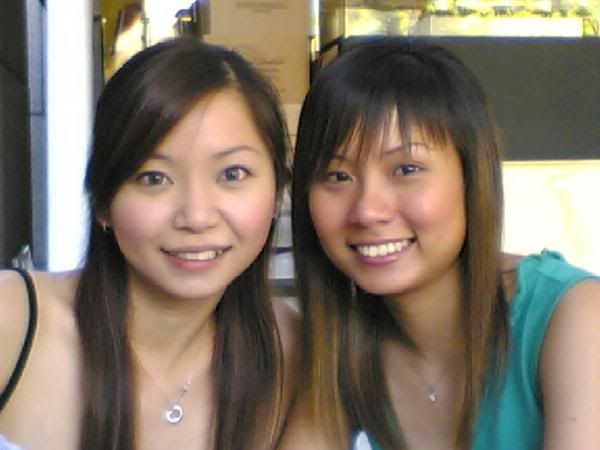 m3 & SweeTie linG..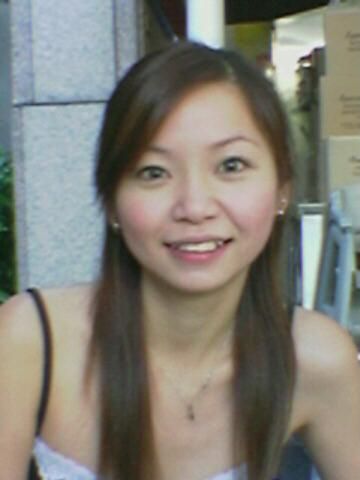 Vain Vain m3...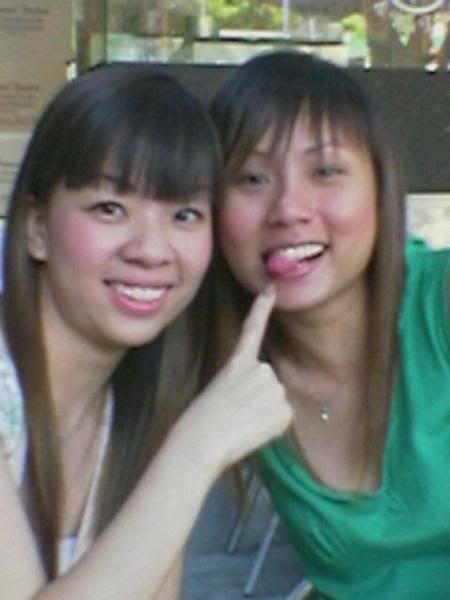 CuTie Fie & SweeTie LinG..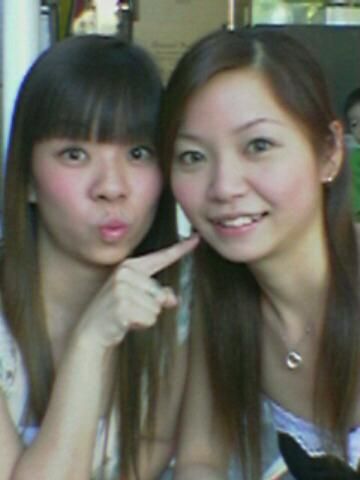 CuTie Fie & 'PRETTY' m3...*keke*..
Cute, rite?? *thumb up*


Came across tis in Fie's friendster account...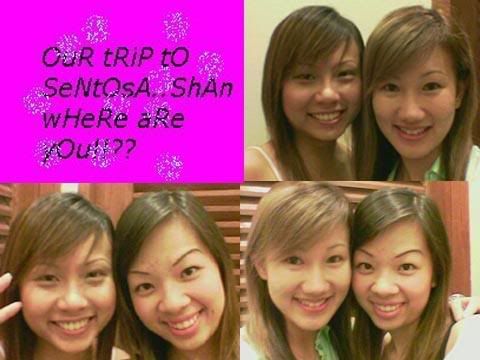 sO sweet tat u still xiang wo even i'm not there..


[U]'r3 [B]eInG [L]oVed [B]y [M]3

snow fairy at 21:06;

___________________________________



Ugene & Ronald meet up for billard session first while we gals do our girly stuffs...Dun really feel like shopping even there's sale here n there..So we juz walked ard untill we reached Giordano cos 30% storewide...*Goood Buy*...Need to top up my casual wear....So i bought a dun knw whether is it a light blue tee or light green tee..*Keke*..Ling bought e most frm there...Total of 5 pieces...

Was quite tired after all the walking so Ling suggested to go Orange Julia @ Far East Shopping Centre as the guys are playing billard down there...So walked all e way back again..in the end we went Coffee Bean instead of Orange Julia to have our foot rest...Ordered our drinks and is our 'Zhi lian' photo session (suggested by Ling)...Took quite a number of photos...*haha*...Vain Vain...Will upload when dear Ling send me...

Had our dinner at Taka 'Yoshinoya'..Long queue and was packed wif human...Supposed to dine wif Remus and Huishi but nope cos Huishi want to trim her eyebrows..so they went dinner themselves...And finally my dear called le...He reached liao...Walked our way to LIDO to meet my beloved dear...miz him so much...din meet for two days leh...Went to put my heavy belonging in his car and off we went to watch my long awaited movie 'Initial D' liao le...The movie was great...*kekek*...Jay looked cool...*love it so much*...Feel like watching it again...maybe a Cantonese language version will be a better one...

Went Thomson for Prata..Remus & Huishi din join us as Huishi have to wake up early the next day...Ate Chesse&Egg prata..ermM..taste quite nice but too bad i dun really like the chesse taste there cos is thick and strong..and is e end of my day le...

Bought tis for my beloved dear..Pass it to him after the movie at the carpark..Glad tat he liked it so much...








[U]'r3 [B]eInG [L]oVed [B]y [M]3

snow fairy at 02:31;

___________________________________



Haha..my bouns news was on e noticeboard yesterday...Profit bouns will be 0.5% but promotion & appraisal bouns have yet to confirm..have to wait till tis cuming pay day which is the cuming tues then we will have e results...kinda excited sia....*happy happy*....$$ $$ cum cum my piggy bank...

Will be watching 'Initial D' wif my dear & my babelicious with their bf...*keke*..Juz got a call frm ling asking whether i wan to meet them go town first or wat....they will b meeting @ 3pm at Bukit Panjang Plaza bus-stop..i tot of meeting them first cos i intend to get sumthing for my dear....*keke*...

oOk le...i have to go prepare liao le...C ya..



[U]'r3 [B]eInG [L]oVed [B]y [M]3




snow fairy at 13:06;

___________________________________



Guess at work today won't b a busy one...can knock off on time le...but i still have to attend a meeting @ 1330hrs and stop work for spring cleaning @ 1330hrs...Yeap!!...

'Ding Dong'..Hear the bell....Back to work le...



-----------------------------------------------------





Thursday



Booked the movie tickets 'Initial D' through 'PHONE' bking at Shaw Cineplex...Their web-site is damn laggy...i can't even log into their site as there's alot of errors and no choice i will have to call up for bking....And juz got to know tat dear ling & bf and dear fie & bf will be joinning us...Hurray!!Huarray!!...

Work OT yesterday..Was back hm at ard 8pm plus 9pm...Tiring...Faster go bathe and i'm stuck wif my jig-saw puzzle...Bought a 'Precious Moments' puzzle...Love it so much...ermMm..i have never done any puzzle on my own before...Now trying very hard....Hope tat i can really complete it...Stay up till abt 1am plus before i knocked out...

----------------------------------------------------



Wednesday

I'm on leave cos i have to attend a funeral...Woke up early cos have to reach there at abt 10am plus so faster chop chop finish my preparation...Grab a bite of chicken hotdog bread before i reached tat funeral place...Actually there are food there...but it's all vegetatrian...Yup!!i'm not used to eating tat so better eat sumthing else before i get there if not hungry...

The funeral ceremory ends at abt 2pm plus...Headed back hm straight, bathe and take a short nap before i meet my dear at abt 4pm to Orchard cos we are going for a KTV session @ 8pm wif Huishi & Remus...

We stopped at Far East Shopping centre...Went Ya-Kun for sum small bite and off we went shop shop liao le...Bought a spag top for myself and a bikini for a friend's bd...*keke*..

Meet up wif Remus first for our dinner...and off we went Party world @ Orchard le...Sang all e way till 12am...and went for our supper (dun knw where's tat place)...after tat off we went seperate ways hm....



[U]'r3 [B]eInG [L]oVed [B]y [M]3




snow fairy at 12:36;

___________________________________



Rushed back hm after work cos i need to attend my great grand-mother's funeral...She's passed away at the age of 87 last saturday...She will be cremate @ Mandai tomolo...*sad*...She have been suffered from stroke since last year...Flash back memories, remember tat i always wan her to fed me wif foods whenever i'm at her place...she will to catch me as i'm hype-active always run here n there when i was young...*keke*...After the whole praying funeral ceremony, i stayed there for a short while and off i went back hm leh...Guess i should slp early tonite as i will have to wake up quite early tomolo...

Came across these two video clips tat amused me. Check it out...

1.

http://www.footballmotion.com/files/GANGSTER.swf


2.

http://www.boombastick.net/boomepi09.html






[U]'r3 [B]eInG [L]oVed [B]y [M]3




snow fairy at 00:05;

___________________________________



Heng tat i meet my dear and he made my day a better one...so gd of him to fetch me from work and back hm to get my bulky stuffs tat i have got for my babelicious @ HK and again send me to the destination 'Bukit Panjang Plaza'...*keke*...my dear commented tat he's look like a cabby driver...*lolX*...and off my dear went off to buy dinner for himself and his mum...

As usual we updated each other wif our life, our unhappiness, and of cos happy moments wif our loved ones as we dun have much time to meet during weekends...Pass them their stuffs they have asked me to get and of cos i bought them sum stuffs as well (Disney Floor Mat & a spag top each)...Gald tat they liked it so much...*keke*...Went off at abt 10plus cos our dear Tine keep complaining tat she's tired so off we went seperate ways hm....

Gtg le...Tired...Tired le...



------------------------------------------------------





Sunday



Meet my dear and had our lunch at Plaza Singapura...Have a hard time getting a carpark slot...Dun understand y is there so many cars there when u c the food court there was quite empty....Really dun understand...Y are those cars been parked there and where the hell is their owner...*Funny*.....

After lunch i went to a travel agency to check out e price for trip to Taiwan...*hehe*...Juz came back and now i planning for another trip liao...Yup..i'm abit flower leg liao le...but nope i doing survey only lah....cos have to recoup my saving first b4 i can go on holiday again....*lolX*...

After lunch went Bugis Village instead of our usual leisure, China Square...cos Junshi said tat there's a resin kit shop at tat area so went to checked it out....To our surprise, Bugis Village have turned into a so-called 'shopping mall' sumthing like far east shopping centre....summore level 2 installed wif air-con...Managed to find tat shop but isn't wat my dear looking for cos tat shop sells those cutie and sexy anime stuffs...So walked ard and exposed tat place..Not bad...can consider shopping there next time...*smilez*...After tat off we went back his hse...'SLACK'



-------------------------------------------------------



Saturday

Unusual sat for me...Cos my dear can't meet me any earlier due to birthday celebration for his grandfather...So i meet huishi & remus at town for my dinner first while waiting for my dear to come over when he's done..They are watching e same show as us but different time slot...Suppose to meet him b4 9.30pm but too bad he reached at abt 9.45pm only...so we missed the front part of e show...We meet huishi & remus up after their movie for supper or maybe deserts..*keke*...Had our meals at Cineleisure cafe..*shan forgot wat is tat cafe's name le*...but not forget tat's a fatening supper....i had brownie, Cookies&Cream Chocolate ice-cream(dear's), New York Cheesecake (Huishi's) & Waffes (Remus's)...And after tat off we went hm sweet hm le...

Thks Ling, for helping me to purchase the movie tickets for remus & Huishi...




[U]'r3 [B]eInG [L]oVed [B]y [M]3




snow fairy at 23:16;

___________________________________
My Collection of soft toys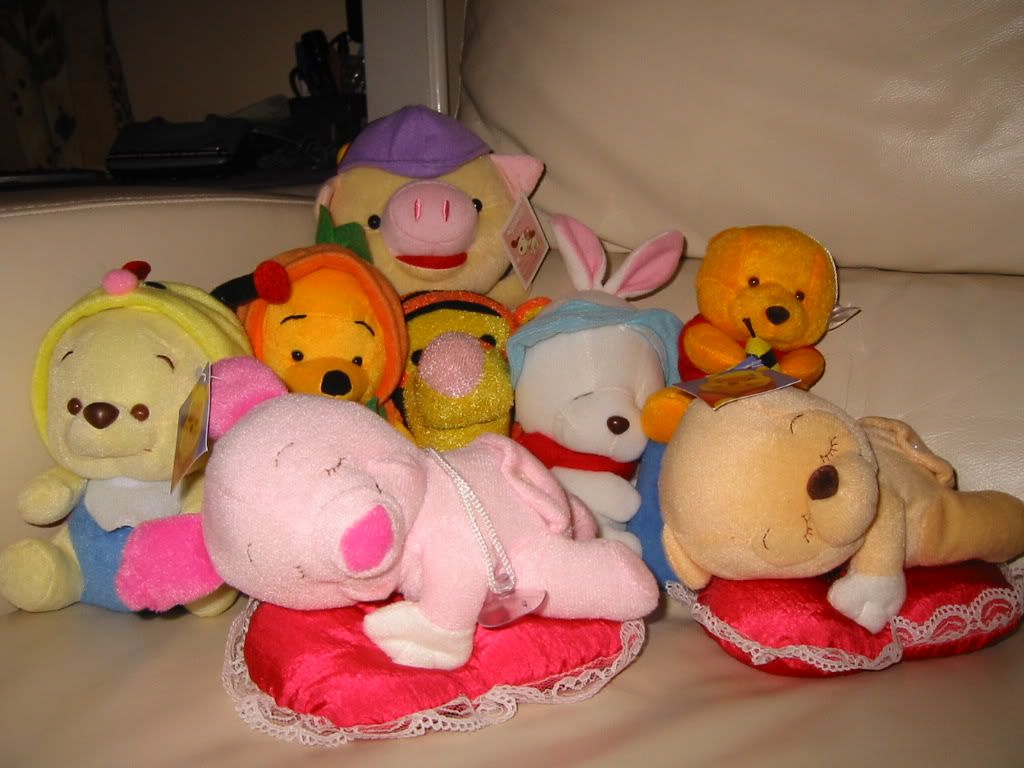 Pooh...

Disney collection Winnie the pooh version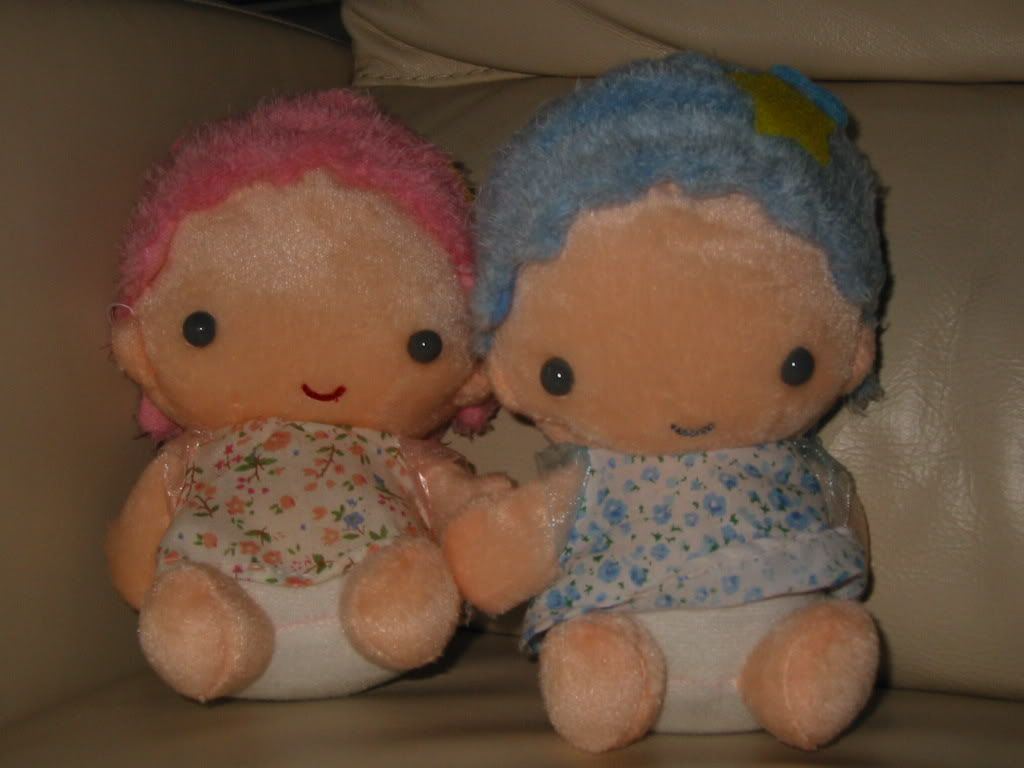 Little Twin Stars
Snap Shoot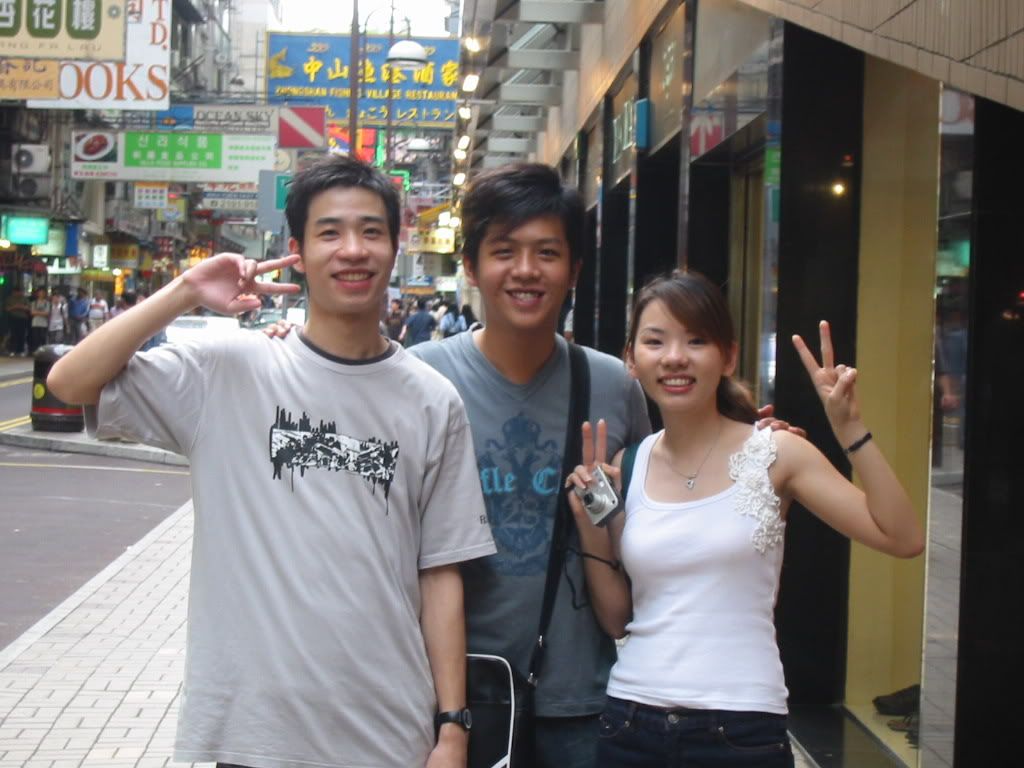 Walking our way to Mong Kok
Taken @ Watsons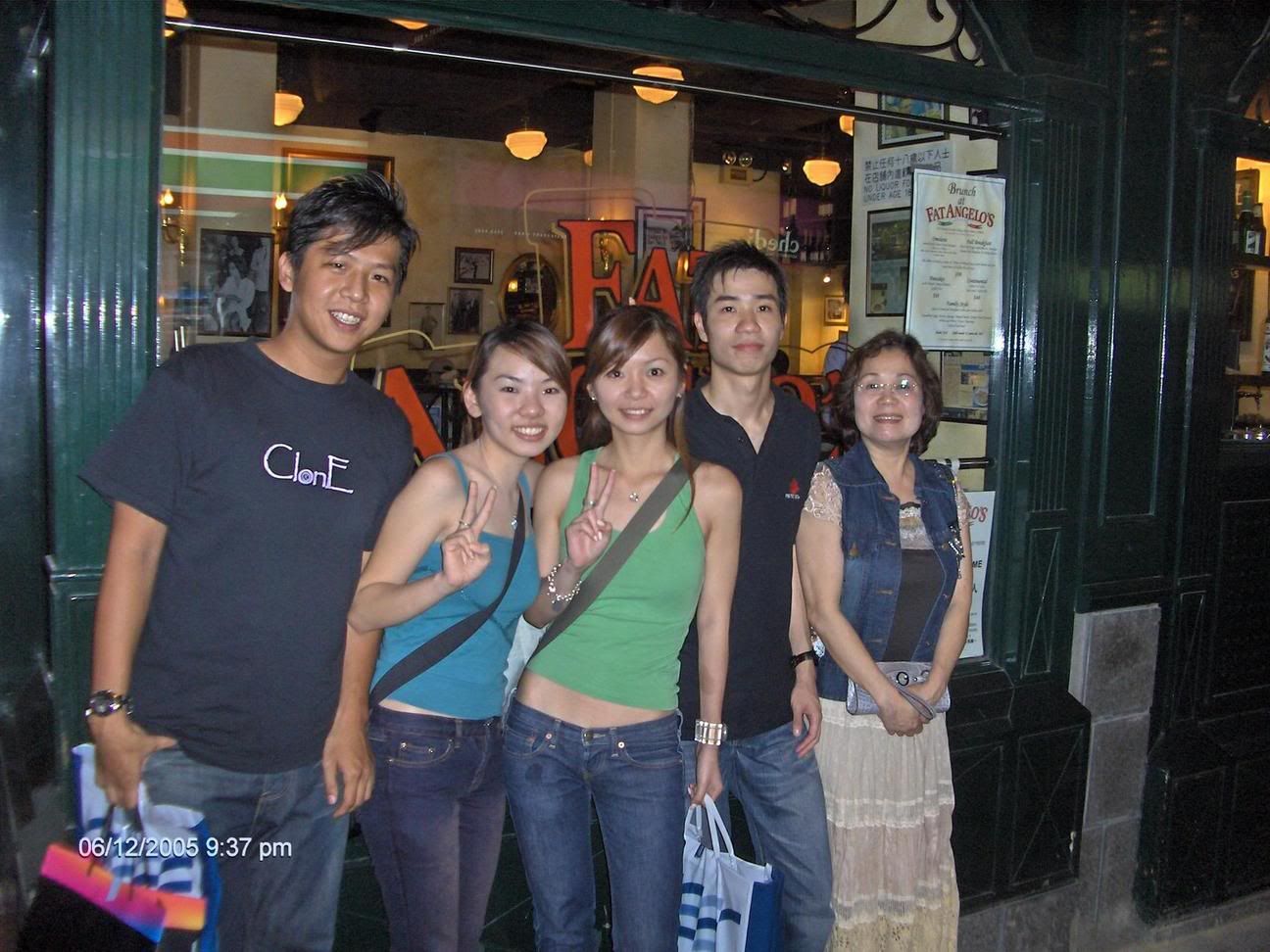 Dinner at Fat Angelos wif his parent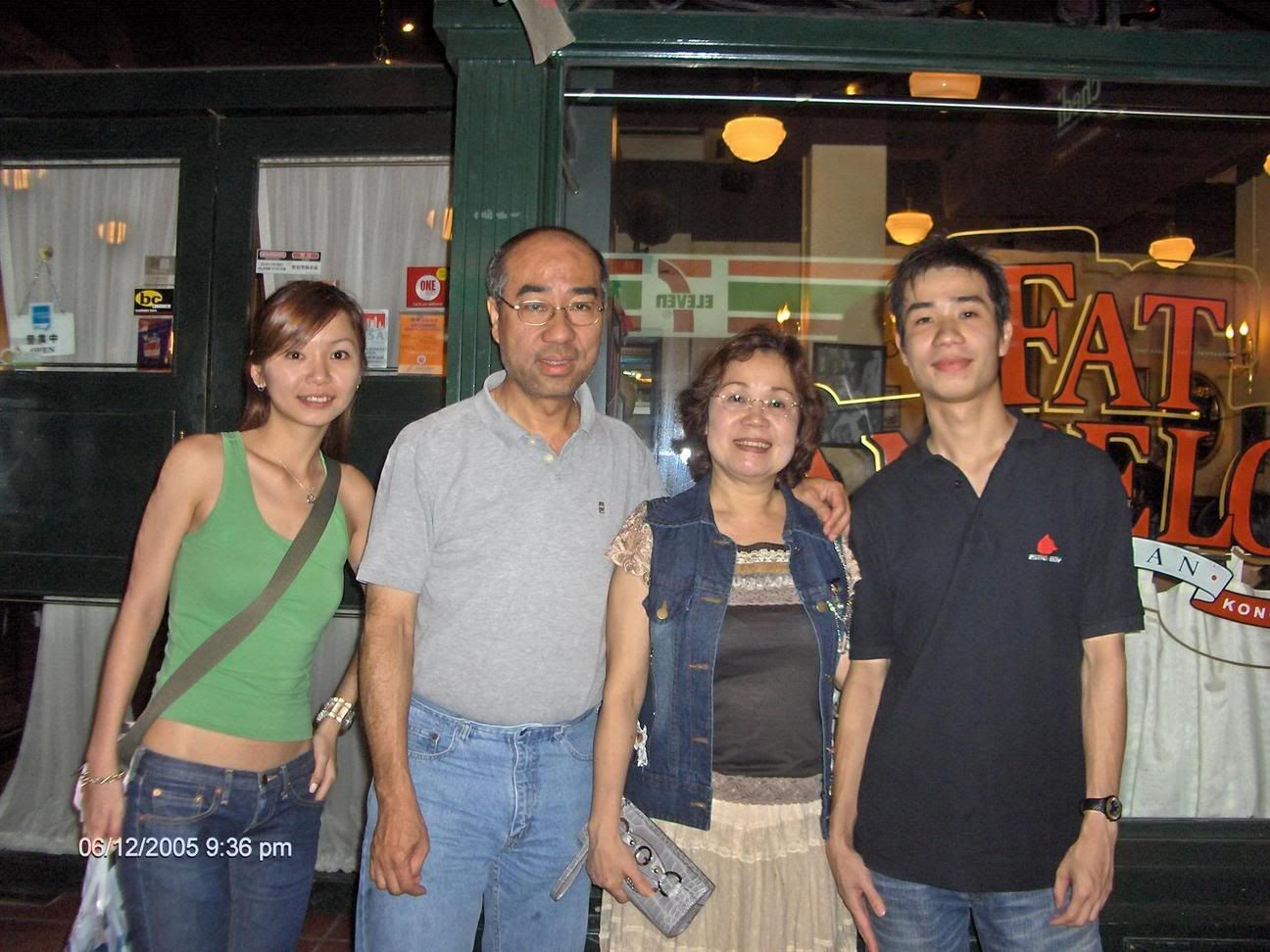 Photo wif his parent
Finally the four of us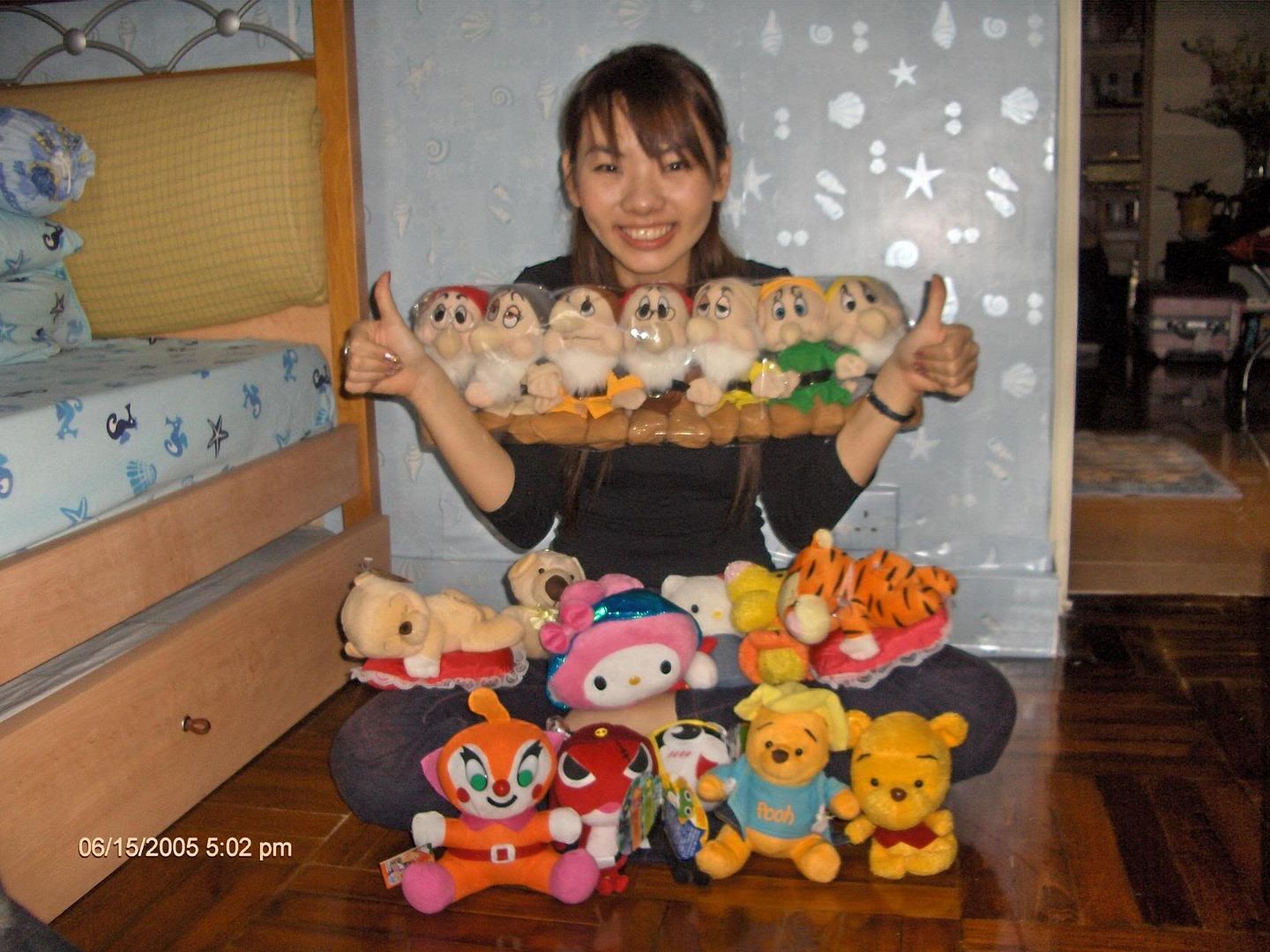 Huishi wif her collection soft toys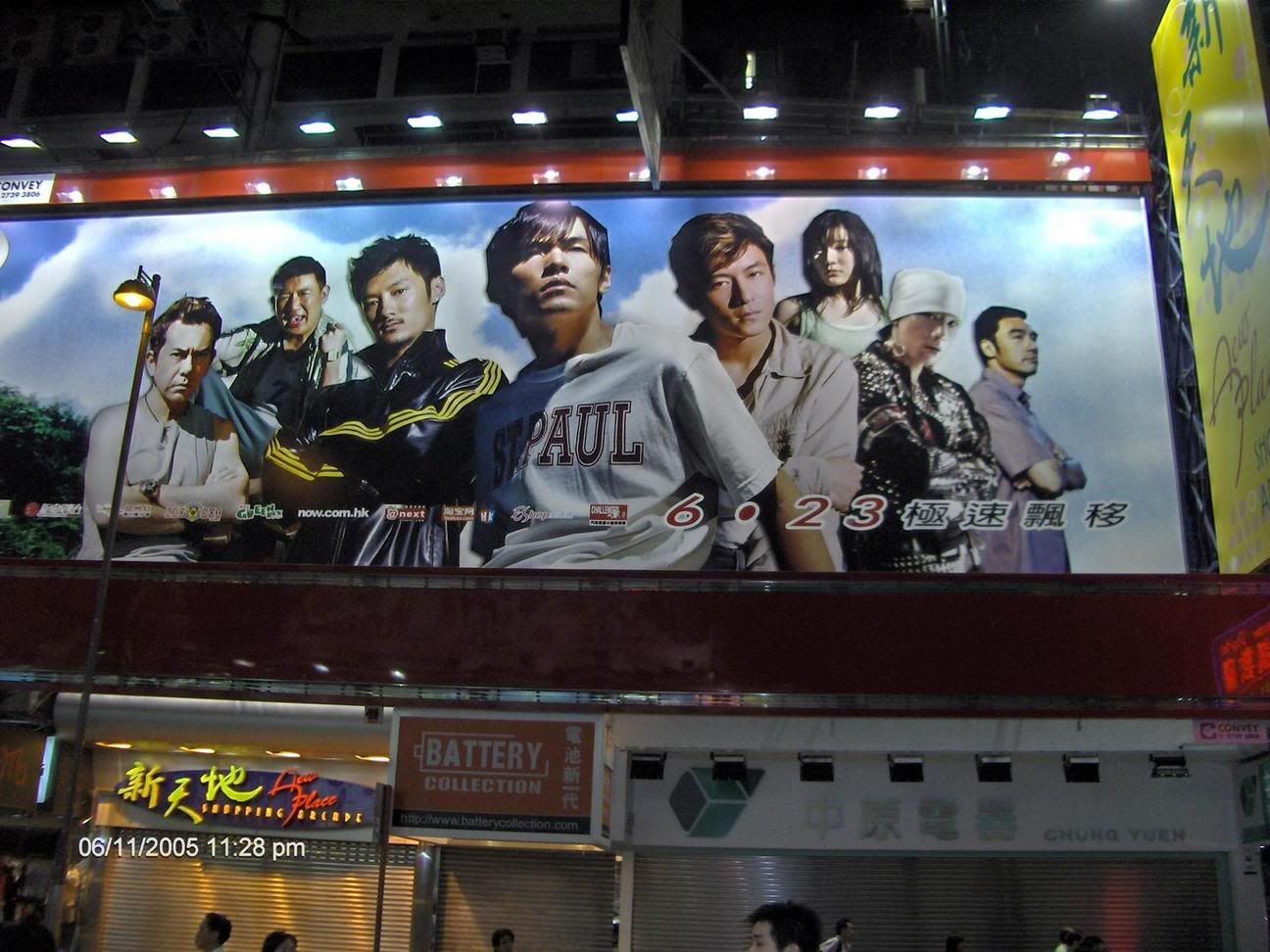 Poster of Initial D @ MOng Kok...So big...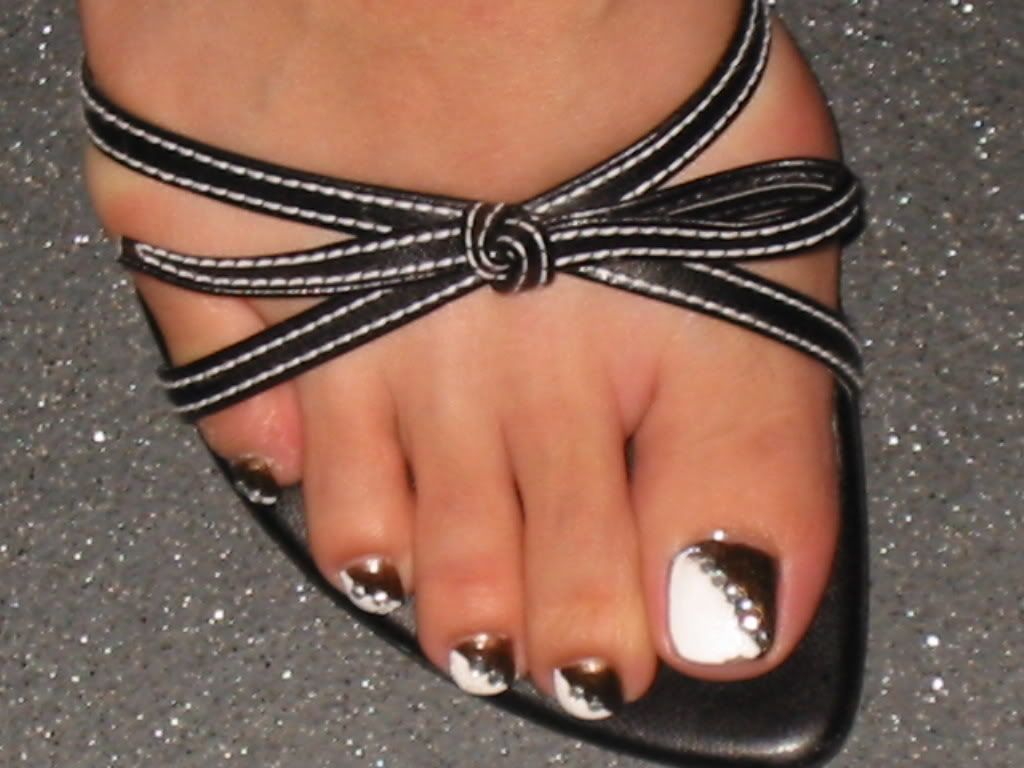 My Pedicure done @ ShenZhen
Huishi's Pedicure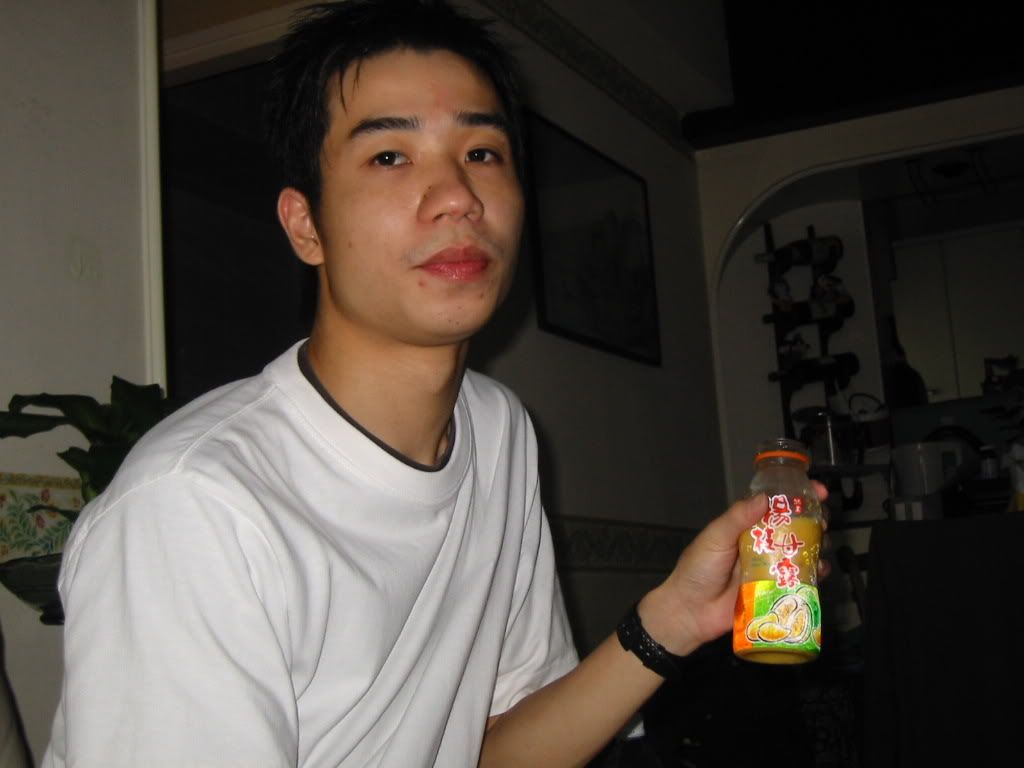 Tim wif my favourite mango juice there...Taste damn gd...Love It...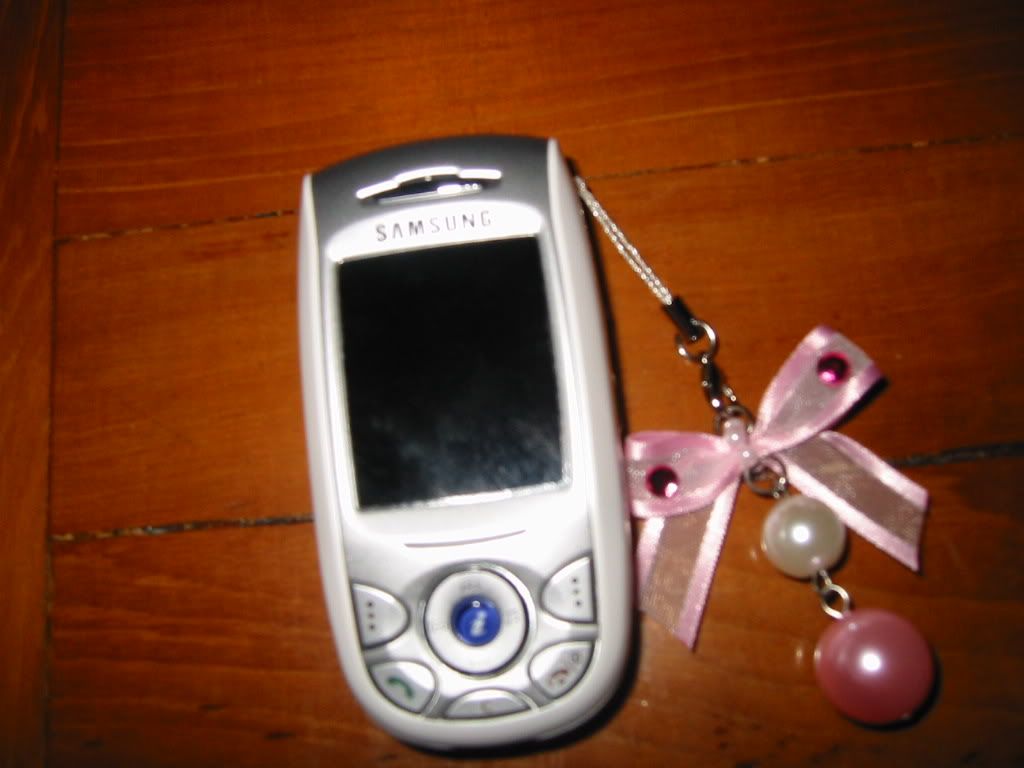 My new handphone's strap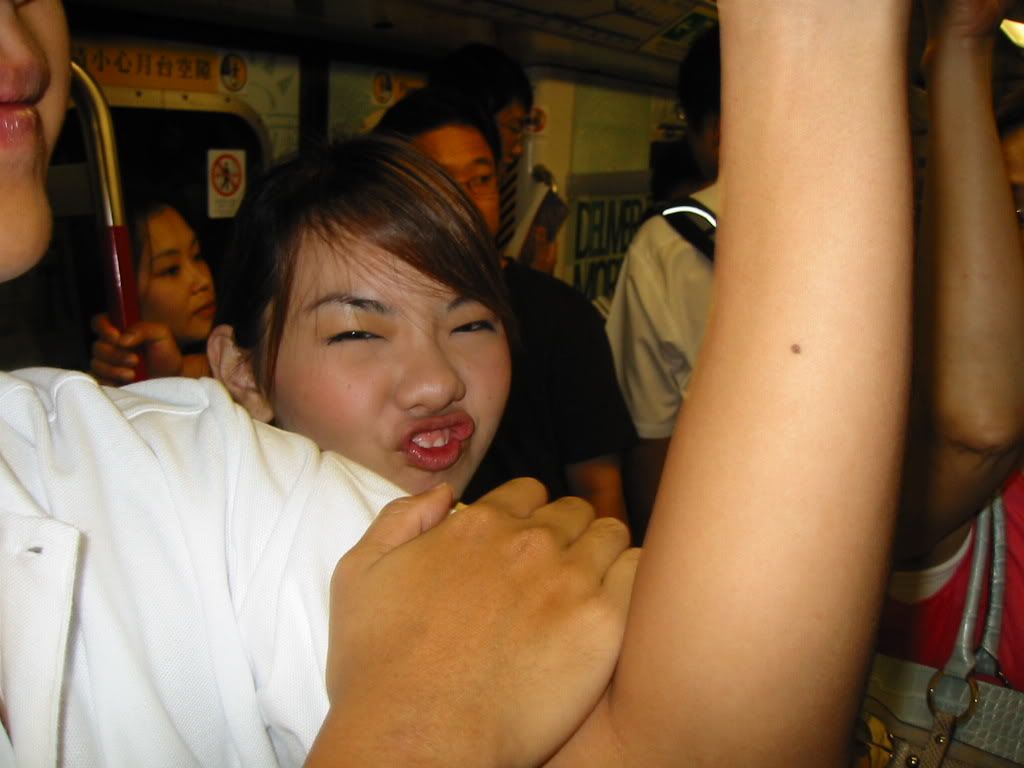 Onk..Onk...Pig face
Dear blur blur eating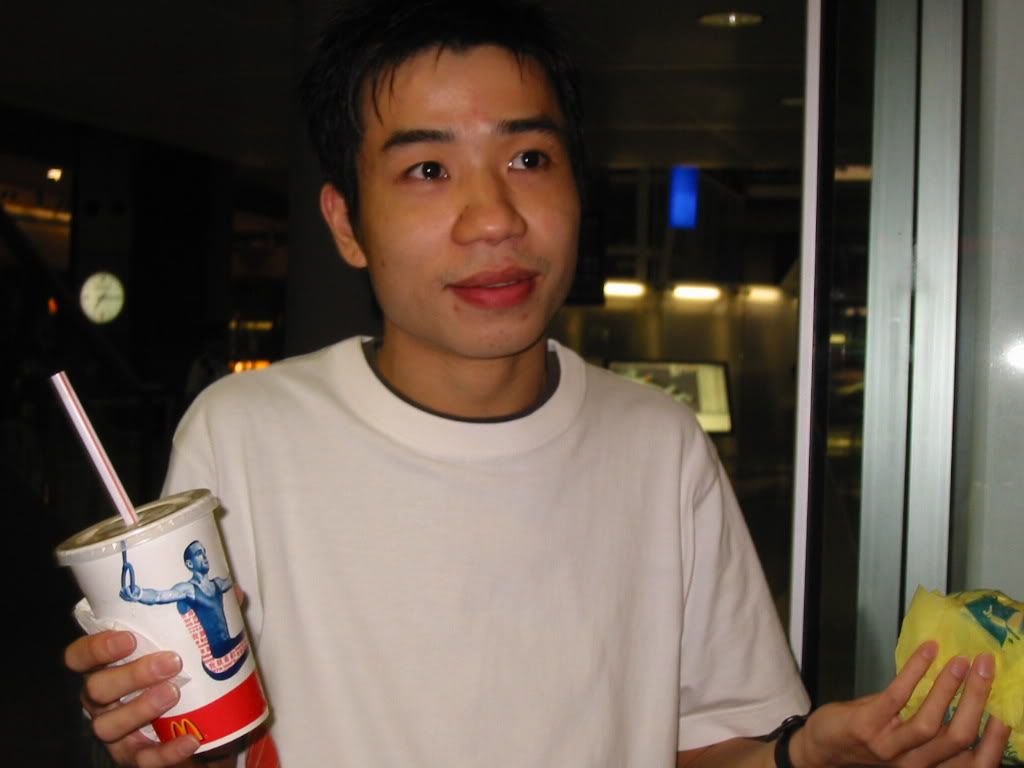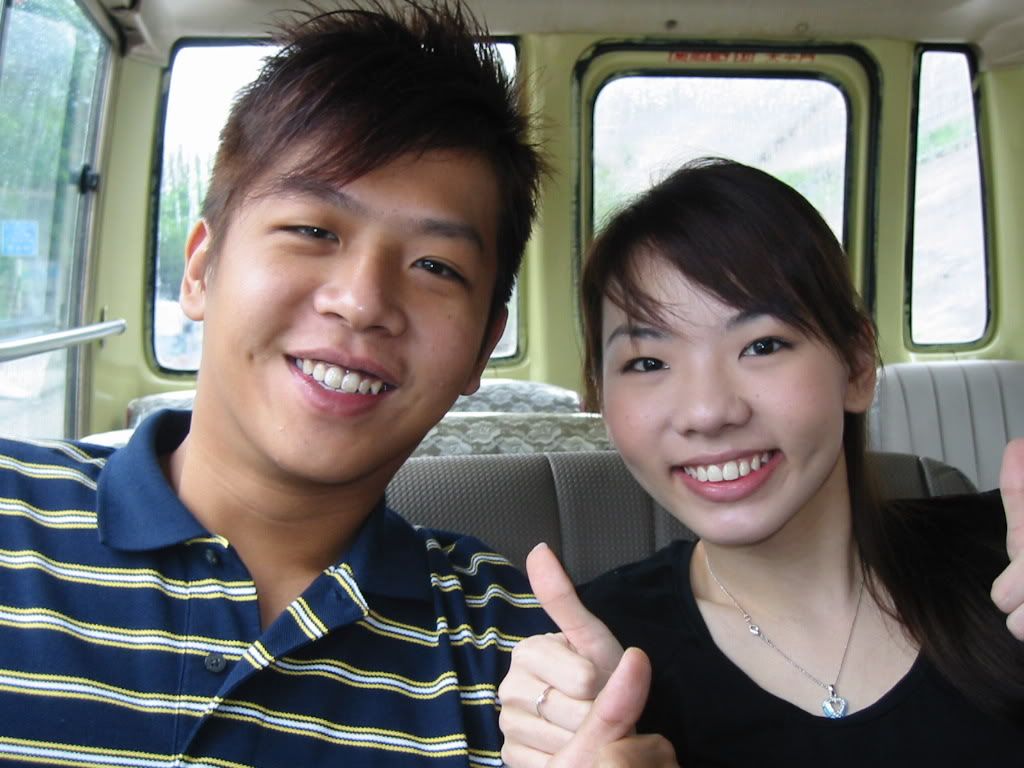 In the minibus to MTR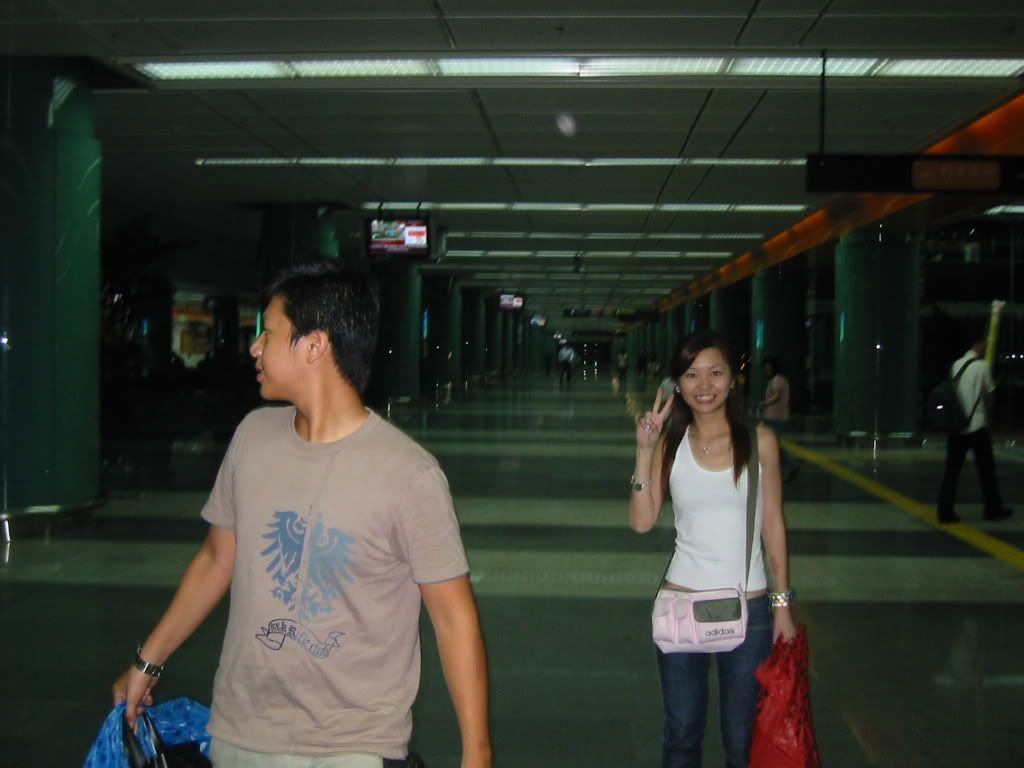 Way back from Tong Men to HK

m3 & tinklebell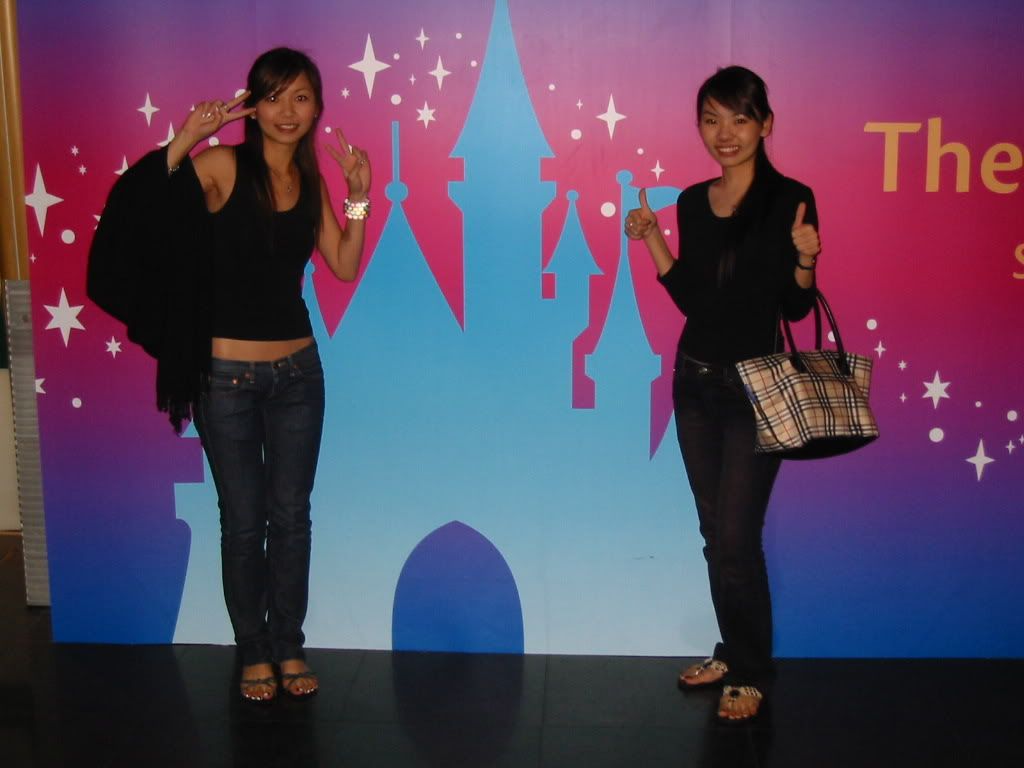 We wif our signature sign..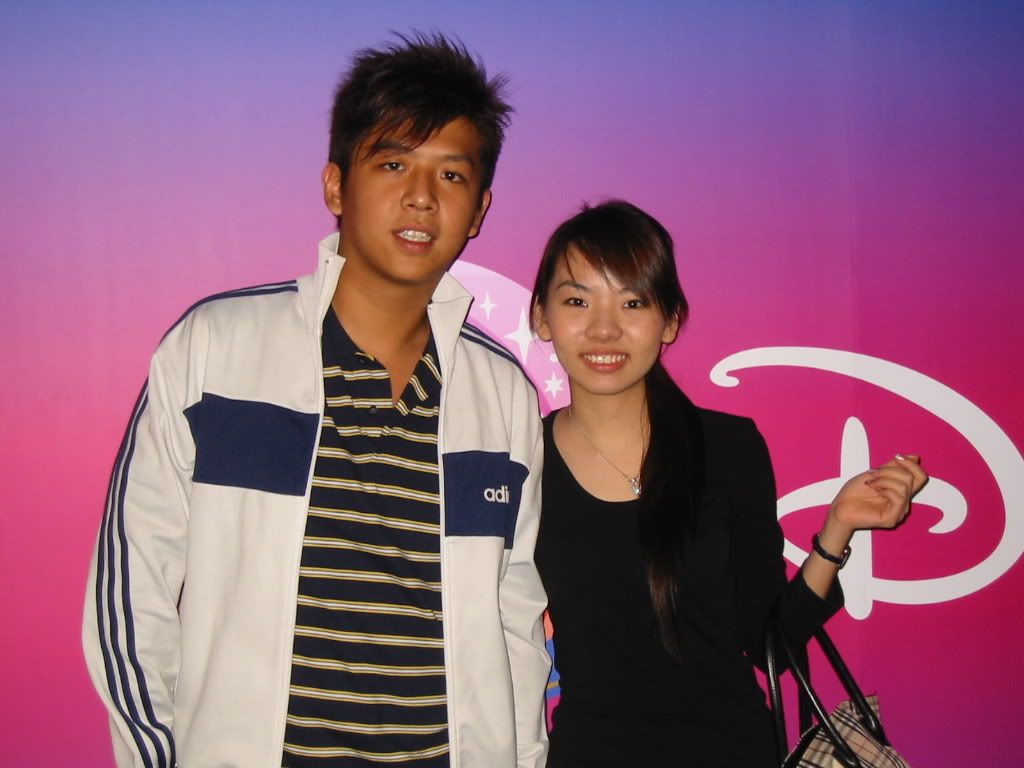 Remus & Huishi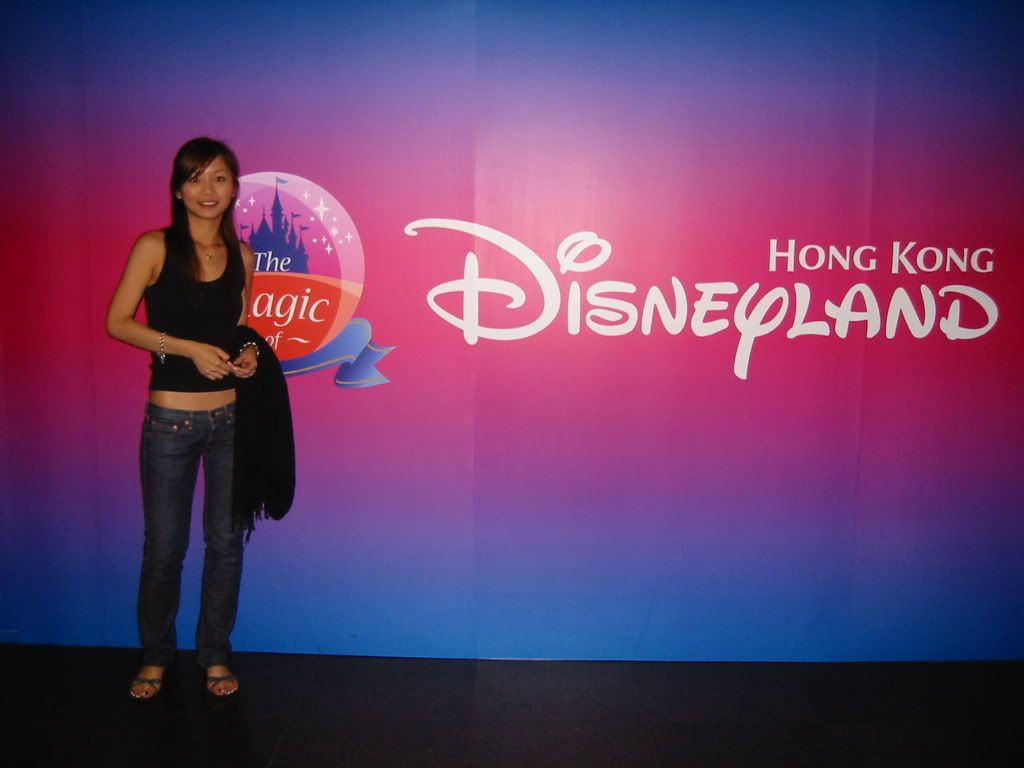 m3 again wif a disney background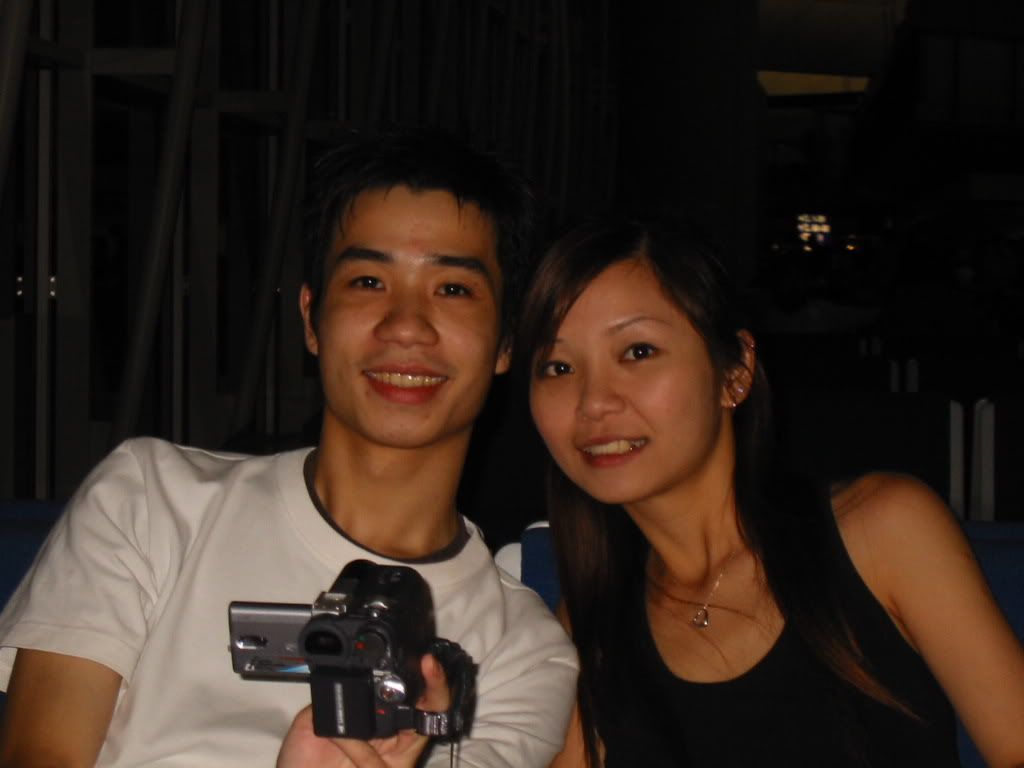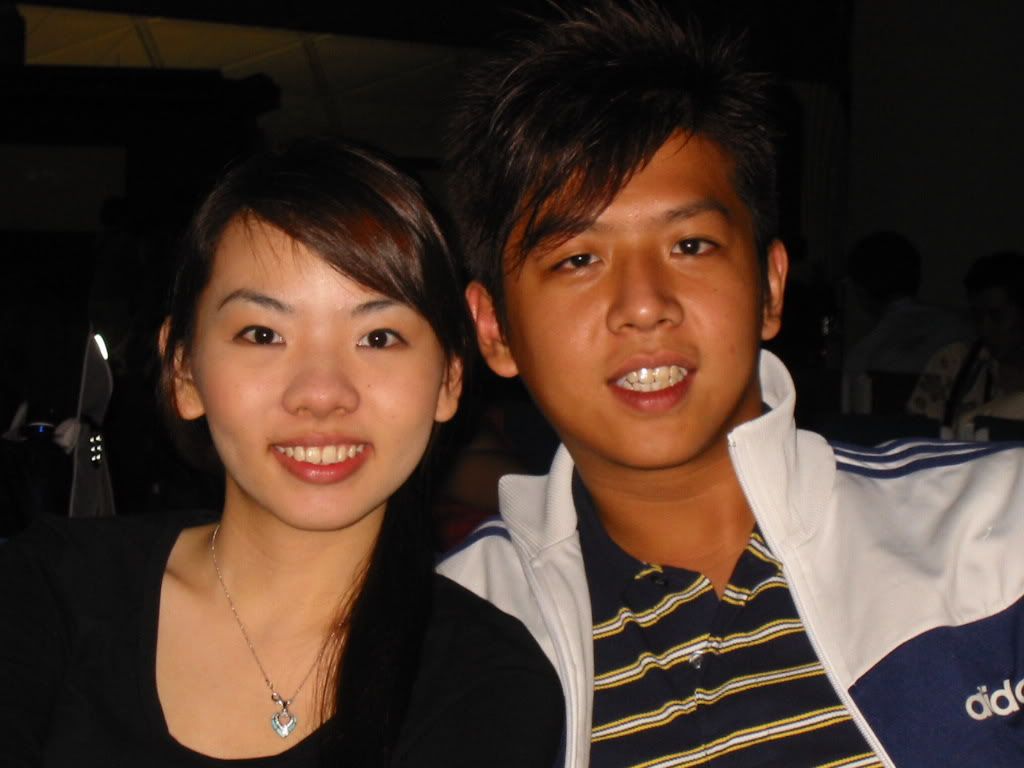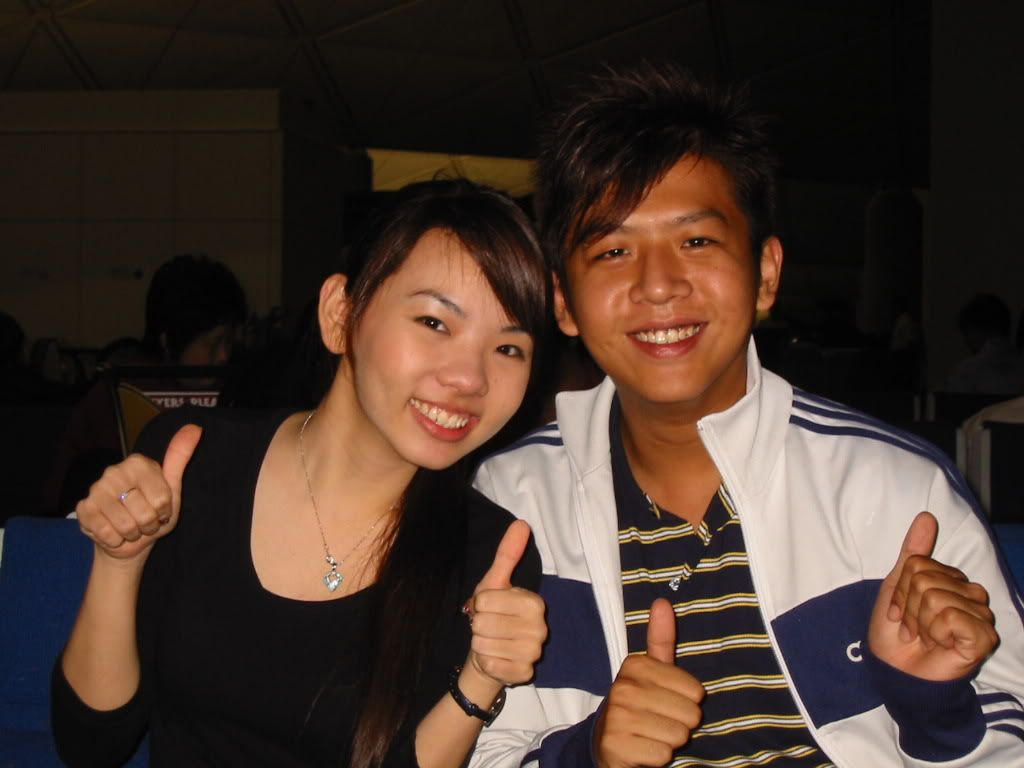 HuiShi & Remus wif their signature sign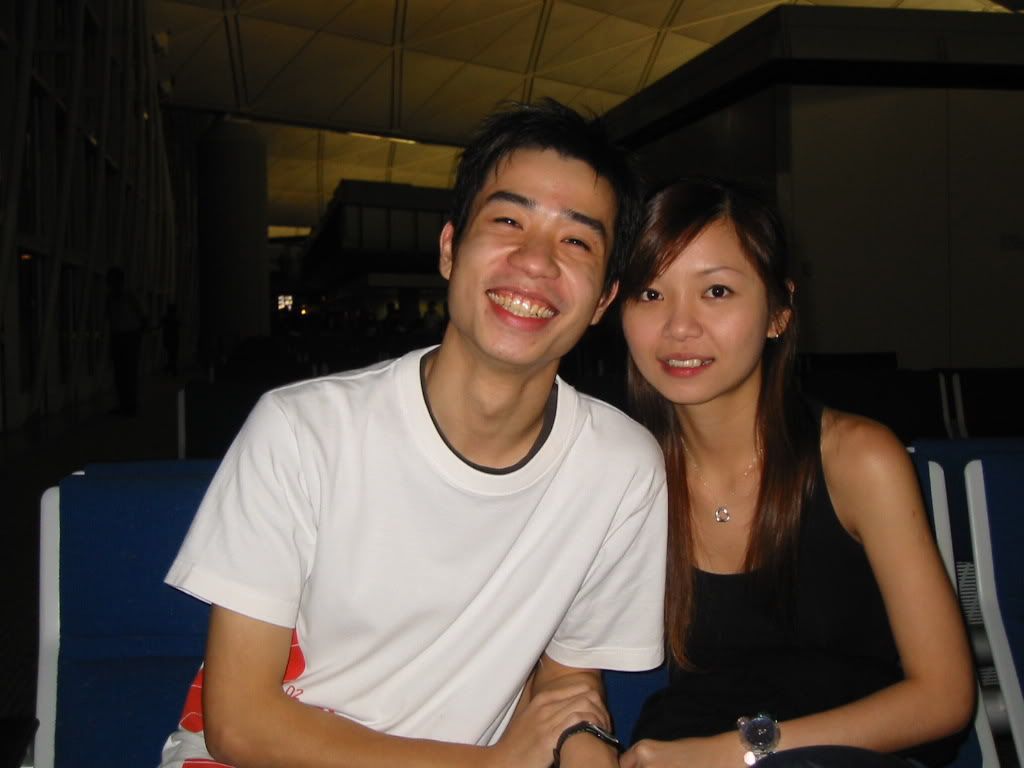 Tim trying to act funny infront of e camera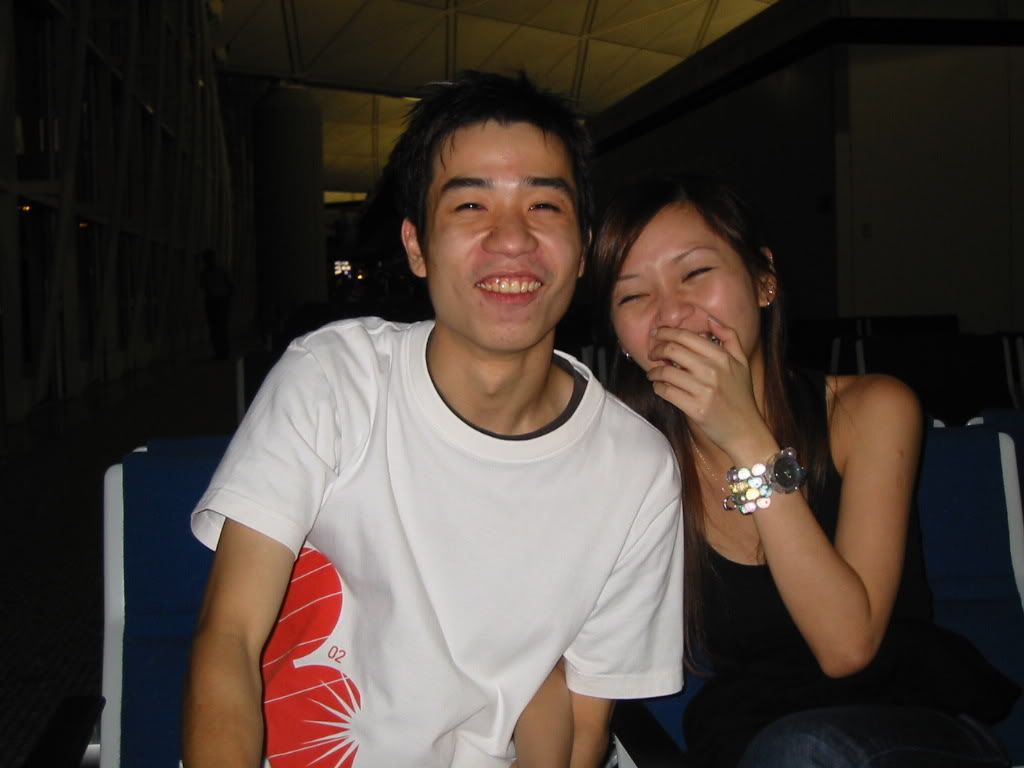 My dinner on the plane

This box look kinda cool!!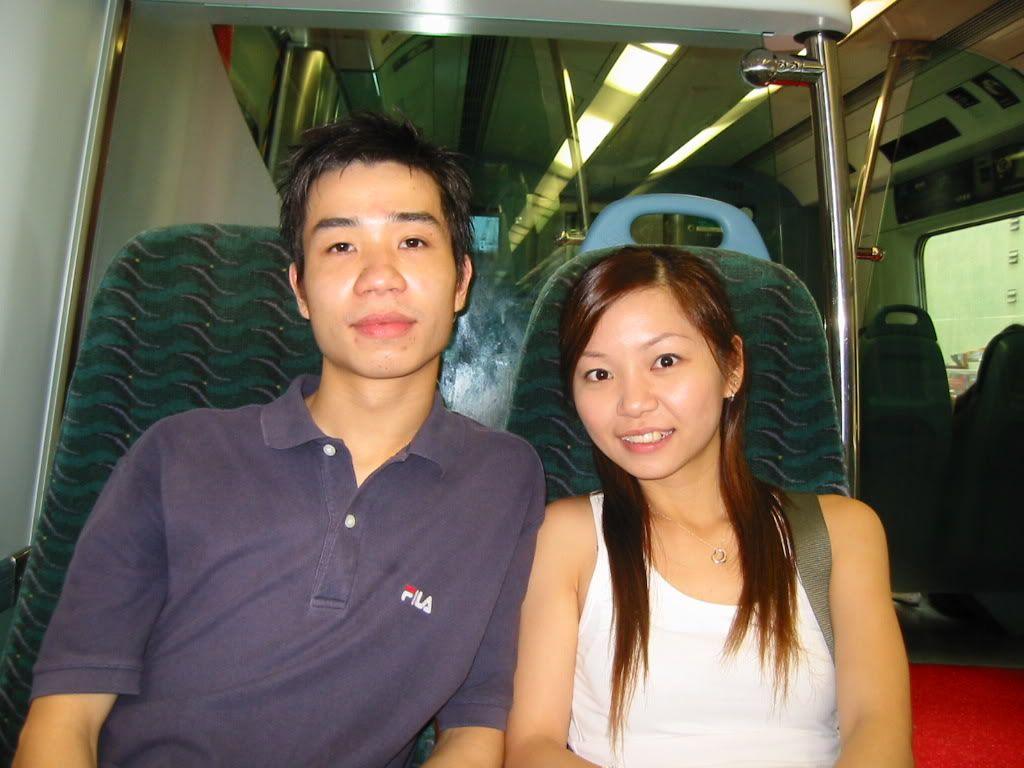 Taken on the Express train to China ShenZhen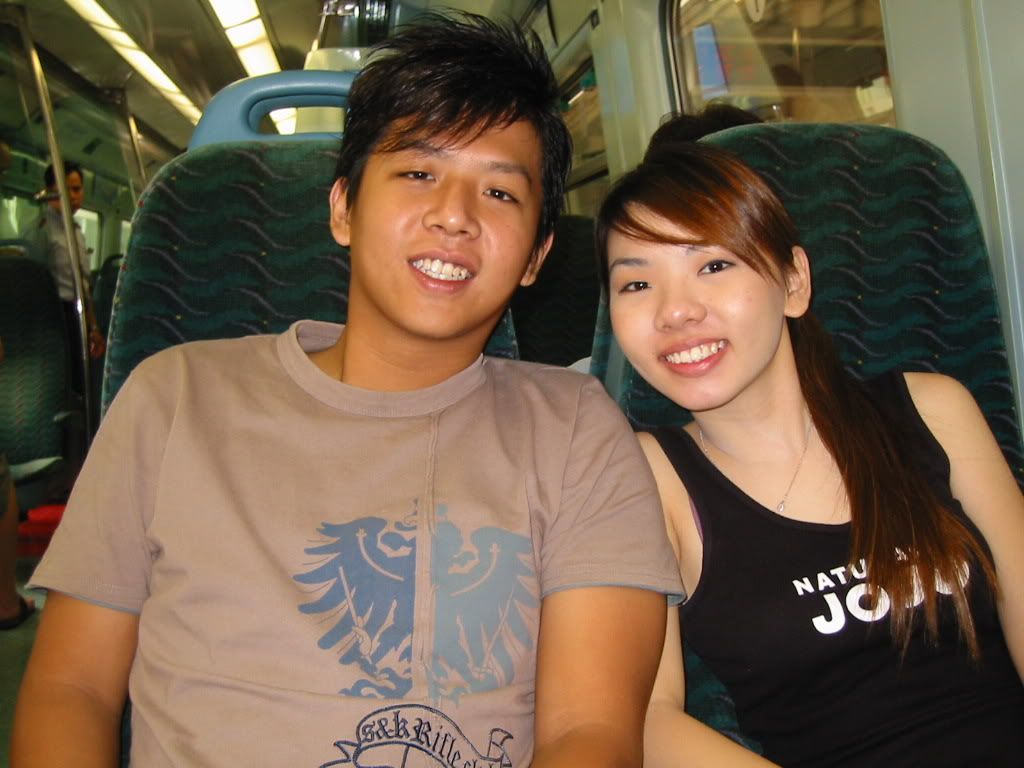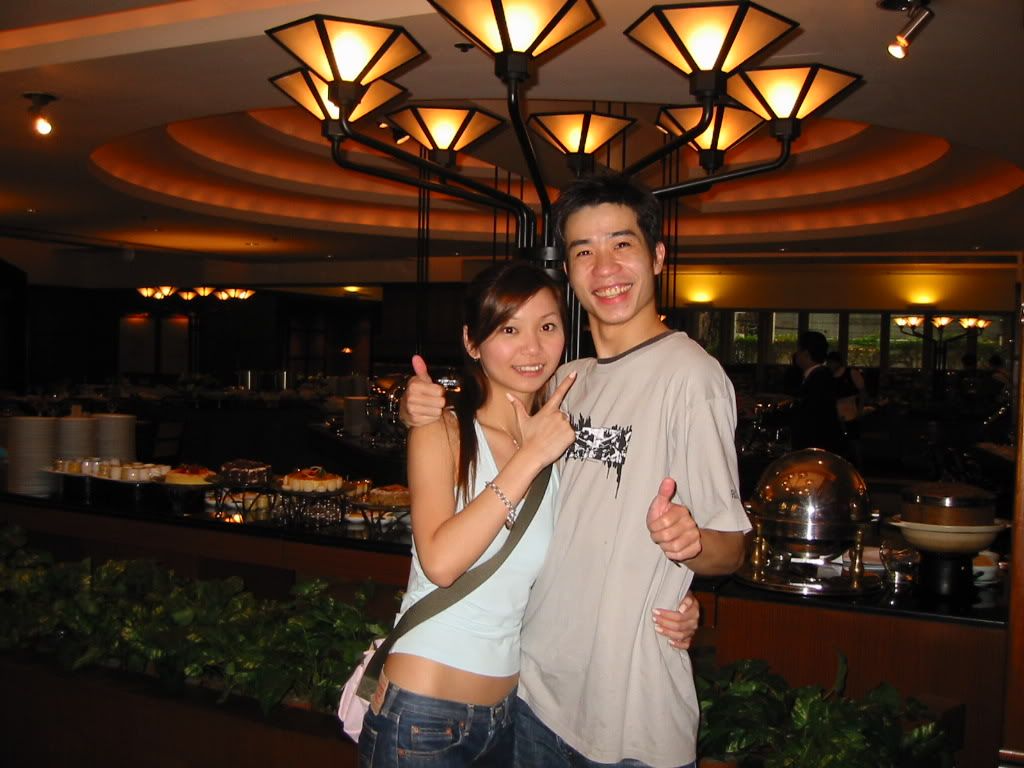 Taken @ Hotel hyatt HongKong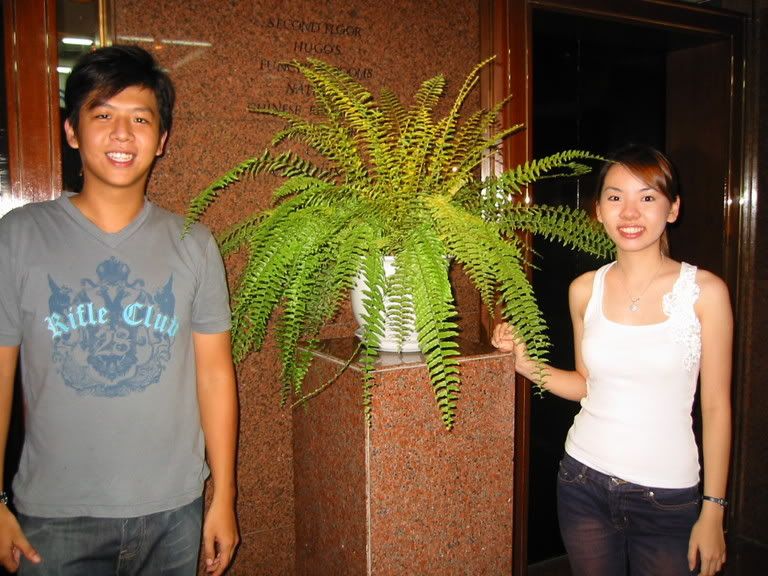 Tim wif his mum outside resturant

Huishi & m3 (nothing to do so.......)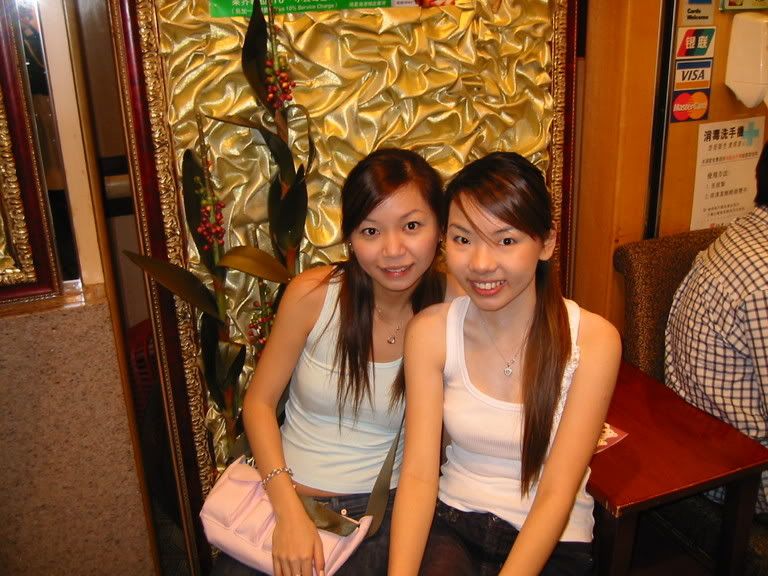 m3 & Huishi outside a restuarant waiting for seats

Outside resturant again

snow fairy at 02:02;

___________________________________