Being in love
Making new friends or spending time with old ones
Having someone playing with my hair
Sweet dreams
Holding hands with someone who i care about
Knowing that someone misses me
Getting a hug from someone i care about deeply
Accidentally overhearing someone say something nice about me
Having someone tell me that i'm beautiful
A good conversation
Lying in bed listening to the rain outside
Laughing so hard till i cry
A hot shower
No queues at the supermarket
Ice-cream
A bubble bath
Waking up and realising i still have a few hours left to sleep
Appreciate what i have done
Being pamper by my loved ones
To be loved
Lastly, is my birthday...
[U]'r3 [B]eInG [L]oVed [B]y [M]3

snow fairy at 22:45;

___________________________________



Friday

Meet my boy after my work..Went off to Bugis for dinner, entertainment, shopping and my boy went for his hair cut there...Shop around and i bought myself stuffs for pampering...*keke*..

Saturday (Christmas Eve)

The weather was bad...damn heavy rain..My boy came and fetch me and off we went to ta bao our lunch...and back to his hse cause his dad is going to use the car...Wait till late evening for his bro to return back his car and off we went to Plaza Singapura...Went for some entertainment there and i got myself a set of 6 tiny disney pushie soft toys...Had a very light dinner at 'Wa Jiao" and then to Cafe Cartel for dessert...Walk and shop around as shop there open till quite late...Had my countdown in the cinema...*keke*..while watching the movie 'Narnia'...I like this movie..Rating: 3.5/5...a very detail movie after all...Ended my day at abt 3am+...

Sunday (Christmas Day)

Woke up quite late...*so tired*...Msg my boy and he called saying there's a Christmas lunch at his hse...so faster got myself prepared and off to take a cab to Jurong Point to collect a Swensen's Log cake tat i have ordered before i head down to his place...After lunch, slack for awhile and off we went to China Square and Pennisular Plaza to shop and walk around...Headed back home to rest for awhile and it's dinner time...After then, watched a movie ' Devil's Reject' that he had downloaded..Din manage to watch it at the cinema the previous time..Tis movie was not bad...but it contain alot of violence sceen...Ended my day at abt 2am+...

Monday

Wok up damn early today...had an appointment @ 9.30am for my hair-do...Went there together with Fie..She went there for coloring & highlighting..I went there for re-bonding..Stepped out of the salon at abt 5pm+..Can you imagine i have been there for abt 6hrs...*ooh mi gosH*...but lucky result of it is still not bad..still not confirm yet whether is it real nice anot cause i have yet to wash my hair...*smelly smelly*...the chemical smell is so strong...i can't wait to wash it away...Fie's highlight was nice...i'm loving it...

My boy came and fetch me after i'm done...Sent Fie back hm and then back to his hse to slack...Had our dinner at HongKong Cafe..*keke*...Ended my day at 10pm+...Faster bathe and prepare myself to bed....I'm god damn tired...




[U]'r3 [B]eInG [L]oVed [B]y [M]3




snow fairy at 17:10;

___________________________________



Was having my happy hours in the office since last friday..*keke*..Yeap...my boss is on his long leave...will only be back only this coming thursday..
My summary for the past few days..

Friday - Bouns Pay day

Saturday - Catched the movie 'King Kong'..*thumb uP*..a very well re-made movie..a real value for $$ movie...Total duration: 3hrs...but in fact i dun feel like it...Rating: 4.9/5..A must watch movie..*keke*..Bought my Samsung cellpone at Plaza Singpura too..

Sunday - Went China Square shop shop..Initial plan was to go for a swim with Remus and Huishi but suddenly the clouds turn dark..so in the end cancel and slack all the way at his house...

Monday - Meet my boy after work to get a Christmas gift exchange event held at my company...After that, off we went to Causeway Point...

Tuesday - Was back home early..Slack and start off with my manicure..a very very simple one...too lazy to think so much...

Wednesday (Today)

Had our Christmas gift exchange today...Got myself a Disney remote control holder...Guess what? i got the lucky draw prize too..So happy but yet not that happy...Felt so lucky...A mp3 player..

Will be meeting my babelicious after my work today...*keke*...Fie is going to buy her LV dream bag...count down, count down..She's going to dump in all her bouns $$ in for this bag...As for me, 80% i'm getting a GUCCI sling bag...Caught one that i like..*keke*..




[U]'r3 [B]eInG [L]oVed [B]y [M]3




snow fairy at 17:40;

___________________________________
Samsung Cellphone (E730c)
I planned to change my cellphone..*keke*...after receiving good comments from Ling...will be selling away my E800c..*so sad*..can't bear to let go...
Intend to re-bond but still somehow scare that my hair will go frizzy...I can't afford any damages to my hair...but mostly likely i will take the risk..*haha*..
Wanted to buy a branded bag..but have no ideas wat to buy...my hands are itchy...Either a LV or Gucci...Either a Tote or Sling bag...*keke*..Heard from Ling that Gucci is on sale...yeap!! Got the rite timing...I wondering when will LV go on sale...This bouns seasons Fie will get herself a LV Papillion, Ling already got her Christmas present from his beloved..a Gucci sling bag...*envy envy*...As for Tine, she intend to change her cellphone too..maybe Samsung e730c too..

*Haha*...This weekend will be shopping weekend for me and my boy..Hopefully i can catch somthing i like...




[U]'r3 [B]eInG [L]oVed [B]y [M]3




snow fairy at 11:42;

___________________________________



Haiz..i din bring my cellphone to work today...OOh my, i actually forget abt it..I remembered i did saw it and tell myself to take it with me before i leave my hse..but in the end i still forgot...Only realised it when i stepped into the LRT station, at that moment i just can't be bother to return back home again...Just called my boy and he's actually looking for me...*keke*...Will be meeting him after my work today...

Ok..I shall go back to my workspace liao...Ta Ta..




[U]'r3 [B]eInG [L]oVed [B]y [M]3




snow fairy at 14:19;

___________________________________



My company D&D @ Merchant Court on 09/12/2005...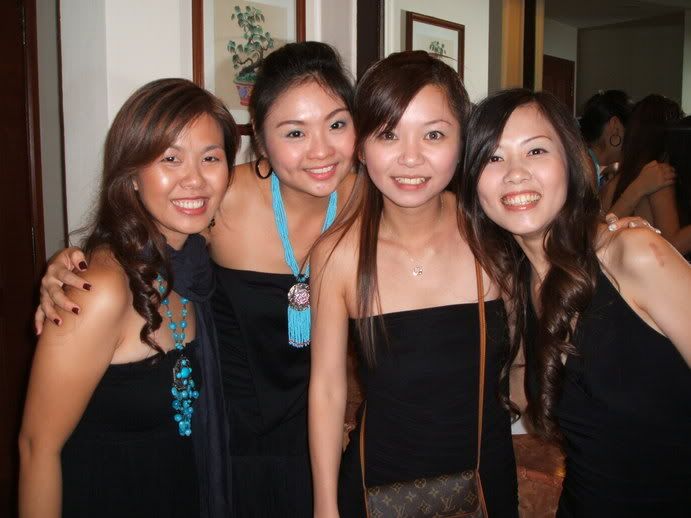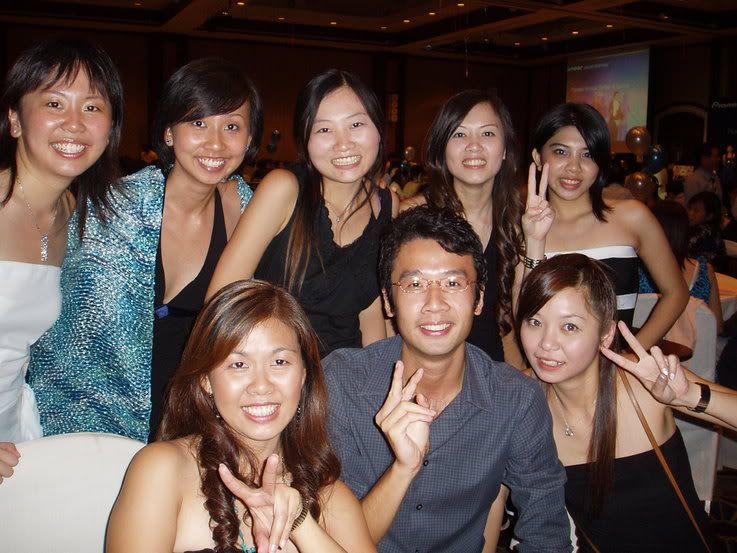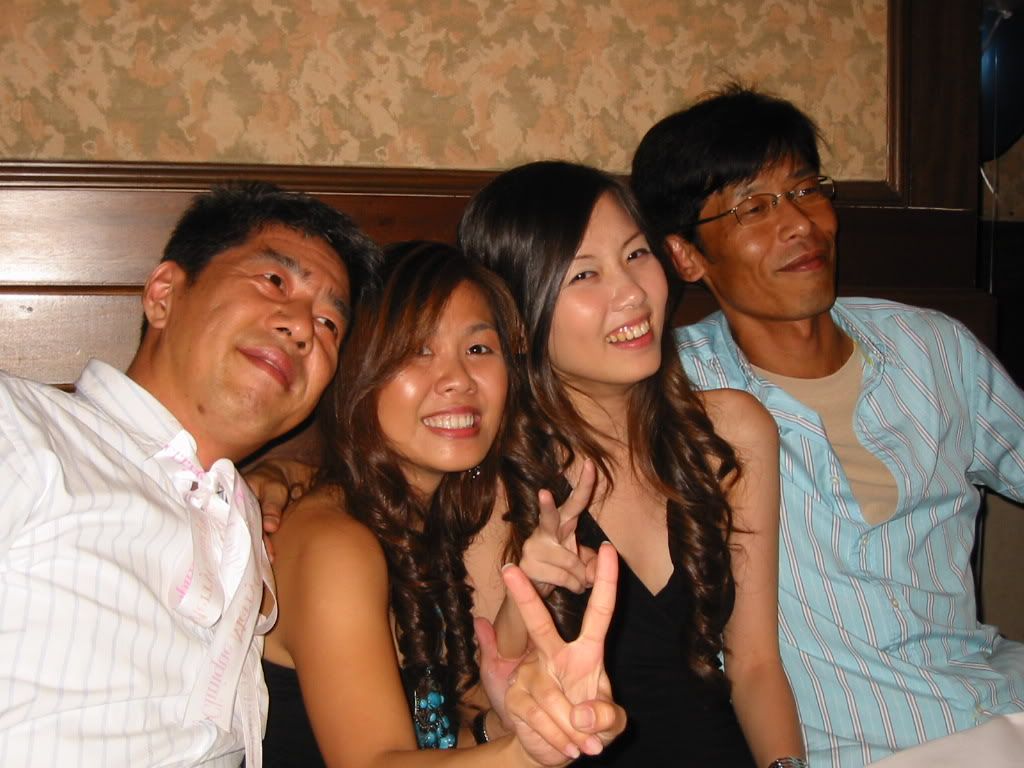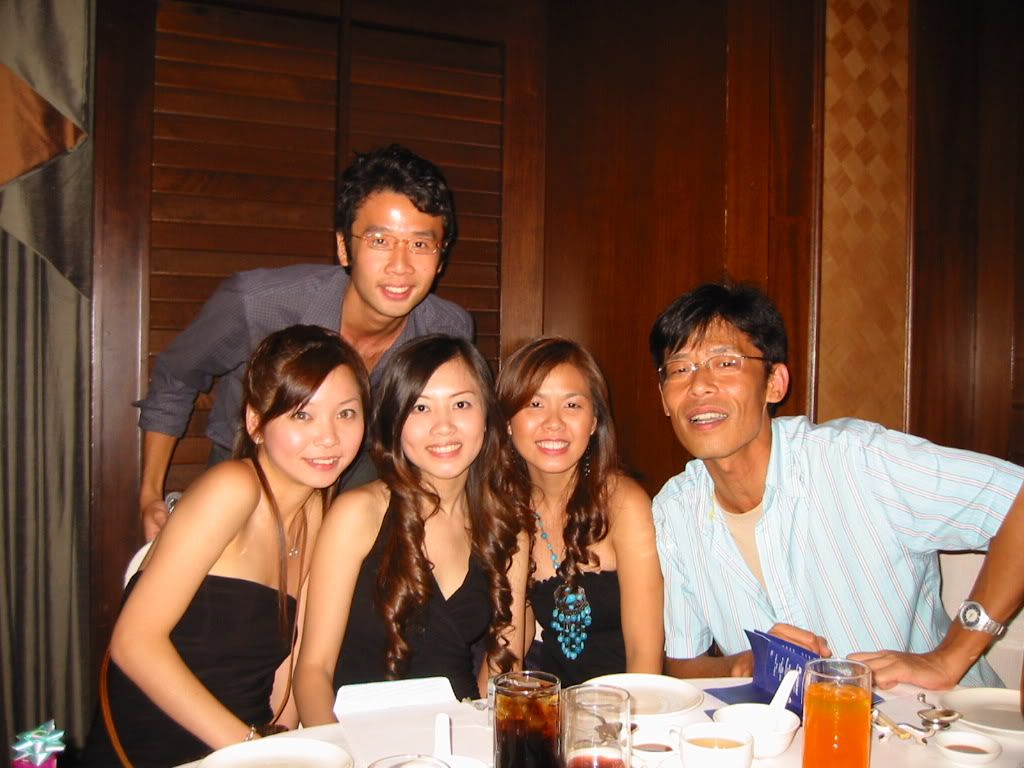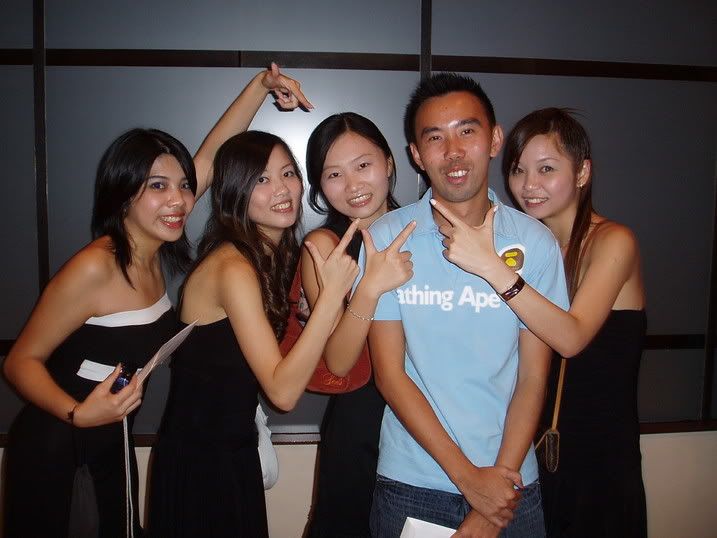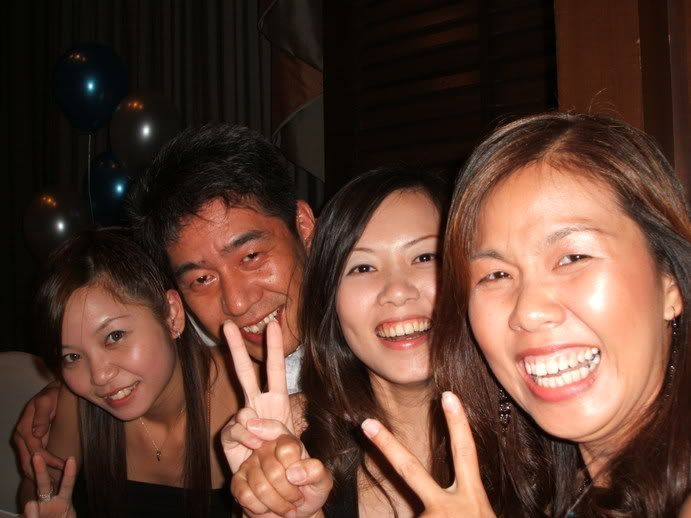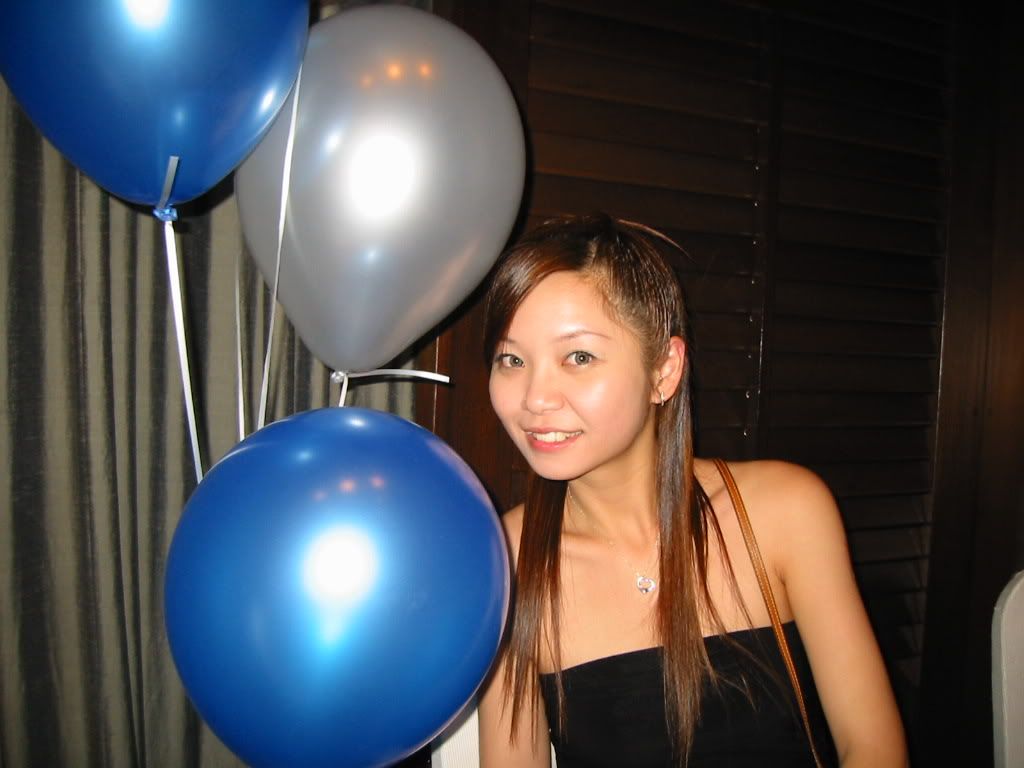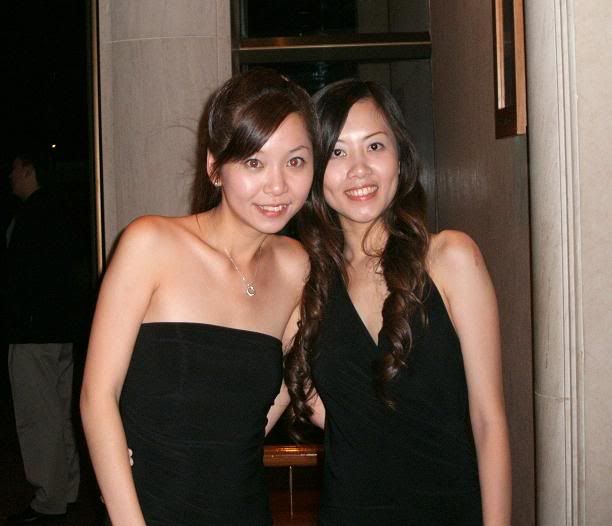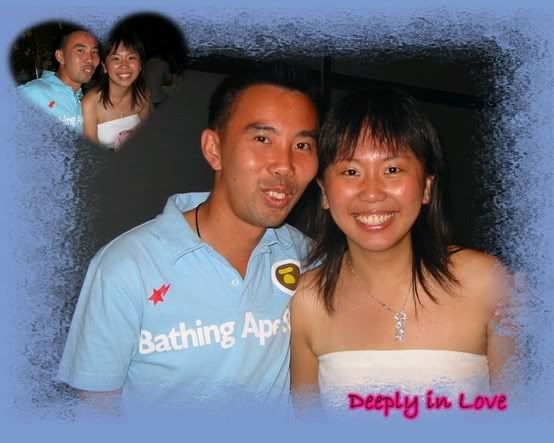 Ken & Devonna..They are so deeply in love...


[U]'r3 [B]eInG [L]oVed [B]y [M]3


snow fairy at 22:20;













Had a good nite sleep of 10hrs again...Meet my boy for lunch at Takashimaya on Sunday, China Square to shop around for toys, then back home to slack...Took a short nap while my boy watching his downloaded movie...Wake up soon after he finished watching and prepare to go for dinner..*keke*..Eat & sleep, eat & sleep...Look more like a pig...

Bad news..bad news...My boy betted on soccer again..Haiz, this time not tat lucky...Lost quite alot...*sad~soB soB*...

Saturday

Had a total of 13hrs sleep..Woke up very late in the afternoon..Feeling shiok shiok..Msg my boy as i'm feeling hungry...Slack for a short while and off i get myself prepare and meet my boy..Off we went to Plaza Singapura..feeling so restless throughout the whole journey...As usual, went to the amusement centre..initially wanted to try to get the Big Tigger but nope..It's gone..Nothing new there so off we went Suntec to check it out...Same thing but in the end got three small, tiny pushie toys..2 Piggy and 1 Daisy Duck...Had Carl's Jr for dinner...First time there...not bad but potion too huge for me and ended myself in a mess...*lol*...Faster and off we went back Plaza Singapura...Window shopping while waiting for our movie..And a glace to something that we both are so curious and wondering whether is it real...The big version of Winner the Pooh and friend are selling at Carrfour @ $29.90...Huh?? How can it be? Lucky that we din throw in big amount of money in it, if not i think we will go mad..*lol*..Catched the movie 'A History of Violence'..Rated R-21..Not bad..Interesting storyline...Rating: 3/5...Soon after off we went home sweet home..

Friday ~ Company D&D

Knocked off at 12pm sharp...Faster faster pack pack and meet my boy...Off we went Bugis for lunch and then back to his hse to slack...Got myself prepared at 5pm+, and off my boy send me to set my hair again and off he goes...Took a cab to Merchant court once we are done with our precious hair...Mark our attendance, took our door-gifts, went toilet to doll-up again and we are into action to take photos...Had a enjoyable nite..Programmes was not bad to keep me entertained..Too bad, i din win anything back home..*lousy lousy*...Was hoping to win the 1st prize ($2K travel voucher)...haiz, try again next year bah....Ended my day at abt 1~2am+...

Shall post some photos tomolo if i'm free...




[U]'r3 [B]eInG [L]oVed [B]y [M]3




snow fairy at 01:09;

___________________________________



Was rushing here and there like a mad woman yesterday...Woke up early morning at about 9am, waiting for the Singtel technican to come over and fix the internet connection..While waiting, faster go bathe and prepare..Finally everything was ready at abt 11pm+...Soon after, faster rush our way back to my hse to welcome my sister and her husband...We got the right timing..We both reached at about the same time..*keke*...Had our lunch from Neo Garden catering before we commence the trad. tea ceremonial...Greet the elderly, serve tea and blah blah blah...Help my cousins to touch up their make-up, slack and KPO for awhile and faster off i pack pack my barang barang...off we are back to his hse...*haha*...Faster faster get changed and hop into the hot, comfort pool again...Swim for awhile then back home wash up, had a light lunch from MacDonald's and then doll up myself nicely...First time i saw my boy wearing shirt, pant and leather shoe...*keke*...ermMm..not bad..smart smart...Got ourselves prepared and off we went to set my hair...Reached Royal Queen's hotel @ ard 6pm+...Entertained my relatives, dinner start, photo taking and blah blah blah..All these ended at around 12am..faster bathe, chatted wif my boy for awhile and faster hop into my comfort bed...

One thing that i find it funny is tat whenever it comes to Chinese New Year or wedding dinner, this question will sure to pop out...Keep hearing ppl asking me and my boy when are we getting married...*ooh mi gosh*...Where can/got so fast...still got a few years to go lah...

I love my pedi design more than my mani deisgn lots...cos pedi is art painting...*keke*...the manicurist had done a good job for my nails...Finished pampering at about 9pm+ on Friday...My boy waited for an hour plus before we proceed for our dinner...*surprise surprise*..he is very a hungry man is an angry man pattern..but nope, he's very patient tat day....While waiting, he got me two disney Chipmunks pushie from there...Had Long john sliver and then chop chop back his hse to bathe and prepare myself to bed...the feeling of staying over is sweet and nice as ever...I miss all those days...




[U]'r3 [B]eInG [L]oVed [B]y [M]3




snow fairy at 14:17;

___________________________________



Knocking off soon...Need to rush my way to Jurong Point and get my nails done...will be meeting my boy after my mani/pedicure for dinner...*keke*..I can now peacefully sit and relax and pamper my nails..Tonite i'm a nobody child, but heng that my boy adopted me..He asked me to stay over at his hse..*keke*..*happy happy*...cause he knew that i'm scare of bad omen will happen to me..

Gd news..gd news...Received a gd news today..will be knocking off @ 12pm this friday for our D&D...*keke*...happy hours...




[U]'r3 [B]eInG [L]oVed [B]y [M]3




snow fairy at 17:20;

___________________________________



Two more days is to my sister big big day...her wedding day...i have still yet to wrap my soft toys and placed the nicely...yet to do a second spring cleaning to my home..still cannot decide what to wear on tat day and night..but i going for my mani/pedicure tomolo...but sad tat is my nails are still so short and somemore one of my toe nail just break over the weekend...*sianz*...but heng tat it is my toe nail instead of my fingernails...

Sunday

Meet my boy in the noon..Went for lunch at Wisma and then to Levi's to change his jeans..Shop around and then off we went to China Square...I got myself a set of Chicken Little figures..*so cute*..i'm loving it....After all, went back his hse to rest..Slack till late evening and off we went hopping into the hot pool..*keke*..It's soaking time...Water was quite cold when i try to swim...Swim for awhile and back soaking in the hot, comfort pool...*shiok shiok*...After all, faster go bathe and then chop chop it's dinner time..I'm super duper hungry by then..used up too much energy liao le...Had Curry Fish head for my dinner...*love it*....Went back his hse to rest and soon after off i went home sweet home...

Saturday

A busy and rushing day...Woke up late morning to accompany my mum to Plaza and also to trim my eyebrow...After shopping went back home and get myself prepared to meet my boy...Off we went to Ochard, shop ard and bought ticket for the movie 'Chicken Little' @ 6pm...and then my boy realized that he need to help his mum to get the Takashimaya Thai Chan Doll...So faster zoomed to spend $300 there in order to redeem it...In the end my boy bought a Levis jeans, Levis socks, Levis under garment and a Polo Tee-shirt...faster go and redeem and off we rushed to the cinema for our show..We are 15mins late...*wasted*...but nvm, my boy will go and download and watch the beginning part...This movie was not bad...but is not suitable for adult actually..sad to say that to me it look more like a kid's movie..Rating: 2.5/5...But Chicken Little is cute...*lolX*...Had our dinner at the HongKong cafe after movie...And then back to Plaza Singapura as it's still early...Got myself a Piglet in Christmas Suit...i guess this is my 43rd Disney pushie soft toy so far...

Friday

Meet my boy after my work...Zoomed to Suntec straight..Went to the amusement centre there..WooW, so big and is full with alot of pushie toys machine..Got myself three pushie soft toys from there...a Birthday Mickey, a Birthday Chipmunk and a Eeyore in Christmas suit..After that, went to meet up with Huishi & Remus..Went for our dinner at Thai Express...nice food...gd discounts...all thks to my sister...After that, went to shop around and then home sweet home...




[U]'r3 [B]eInG [L]oVed [B]y [M]3




snow fairy at 15:21;

___________________________________



Received my card bill, my first reaction 'WoOw' $2.5K for the month of Nov...oOh mi gosh...is much much more that wat i expected...*sianz*....i really have to stop all this pampering..buying of clothes and etc...I'm spending money like tap water..hopfully i will have my end year bouns to cover what i have spent..Wonder how much more we will have this year...*wonder wonder*..Heard rumour saying that we should knw the answer by next week...hopefully before my D&D...*shan pray hard*..

Meet my boy after my work yesterday..Went straight to ChinaTown..To look for some stuffs and also bought a straw bag as a present for my colleague's belated bd...After that, off we went to Bugis, for dinner and entertainment...Got a super mini Minnie Mouse..Saw a super duper big size Tigger too ...*I'm lovin it*...but after some tries, i find tat is hard to get..Give up...Too huge and heavy...Ended my day at abt 9pm+....

Was with my babelicious on Wednesday @ Orchard...Went for the SHISEIDO sale again..Bought additional foundations and some skin lotion...After all, shop around and i again spent $$..Bought the same sandal as Fie & Ling...Went for dinner at Wisma..the newly open food court..It was packed with human and looking for a seat is hard...The moment when i reach, the feeling of 70s retro atmosphere is there...their uniform, style, utensils are all very 70s...*haha*..and this result to food there are quite expensive than normal food courts...*expected*...

Gtg back to my workspace...Need to attend a meeting soon...Ta ta...




[U]'r3 [B]eInG [L]oVed [B]y [M]3




snow fairy at 14:18;

___________________________________