Be it work or personal life, I'm just too tied up...Just bits & pieces of what's happening surrounding me..
Babelicious, thanks for your concern..Yup, i guess I'm too stress over my work recently...Not to worry, although I'm stressed, I'm still feeling happy going to work..I'm missing my babelicious muchz..It has been two weeks we last met..
Weekend had been pretty great as it supposed to be...I heart moments spending with my boy...I simply can't imagine life without him...Thanks for being there for these past 3yrs plus...
Watched 'Black Sheep' at Lido over my weekend..It's both a gore plus lame movie...the bloody scene was irked...storyline was lame or perhaps not much of any storyline in fact...
Bumped into Ling last Saturday at Orchard...U gave me a shock...Now i know why Tim hold my arms tight just before i saw you..*hehe*...
Tim got his new car last week..We went touring around Lim Chu Kang area just to test the power of his car...Not too into it as it's still new..Hand-on feeling was shiok...abit nervous when I'm trying to do reverse parking...
Third time dining at Muthu's Curry...Tim loves it but I'm starting to surrender with white flag..I'm not racist..I just can't stand the Indian style of cooking...There's still 'chi na' blood in me..
Charles...Updates soon..
[U]'r3 [B]eInG [L]oVed [B]y [M]3

snow fairy at 22:49;

___________________________________



My past weekend was marked great although not much of any form of leisure or shopping..Does walking, seeing around Car-nival @ Expo with his parent a form of leisure?? But anyway NO cabby was what i restricted my boy therefore public transport was our best travelling tools...

Honestly and seriously, i'm too used travelling by car during weekend...suddenly without the help of it, i feel something amiss...and i swear public transport waiting time for weekend is close to double times than weekday...*oh gosh*..I'm getting too pampered..





[U]'r3 [B]eInG [L]oVed [B]y [M]3




snow fairy at 23:48;

___________________________________



Updates on my recent dining at Giraffe Restaurant...

Pre-Birthday Dining last monday with Violet..Her treat..Their service was excellent but food so-so only..Both of us enjoyed ourselves..Be it photo snapping or catching up or gossiping, we had fun...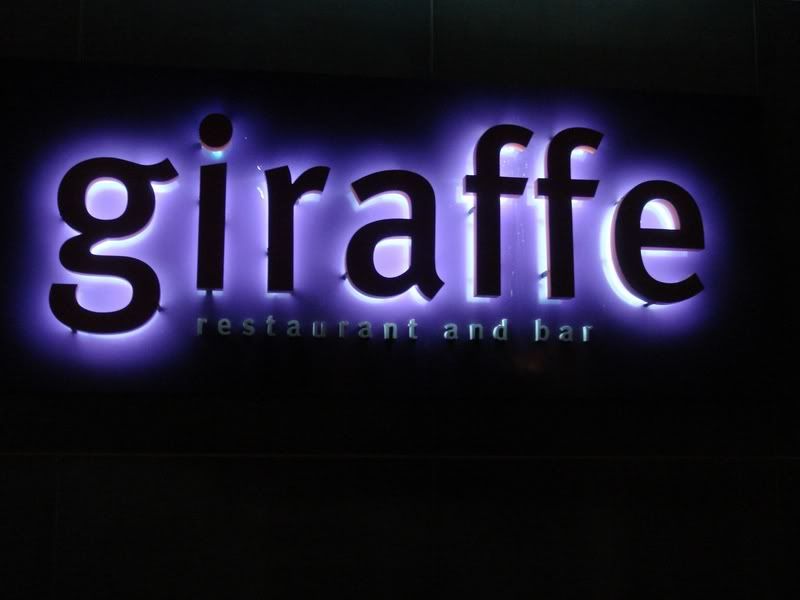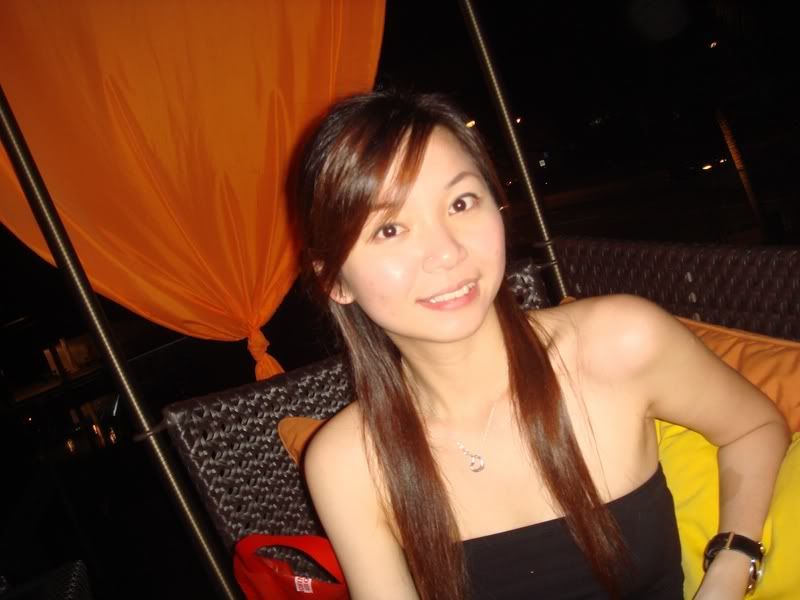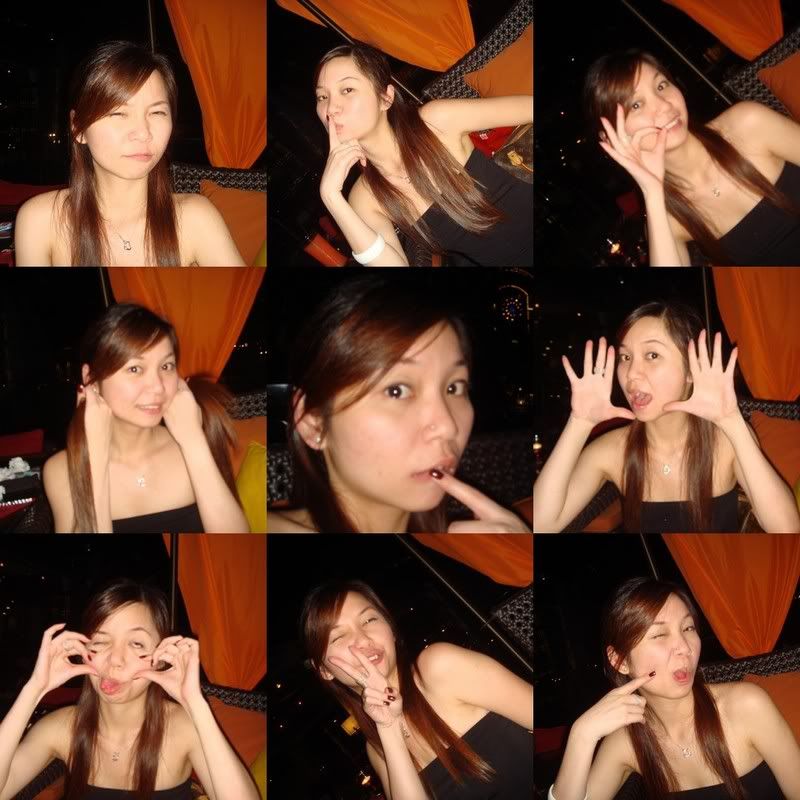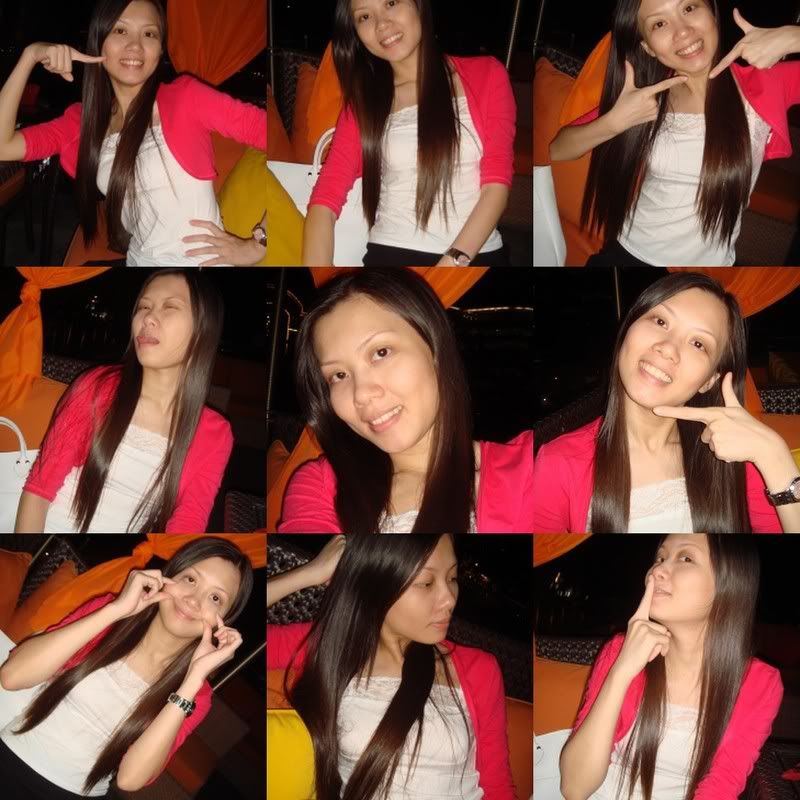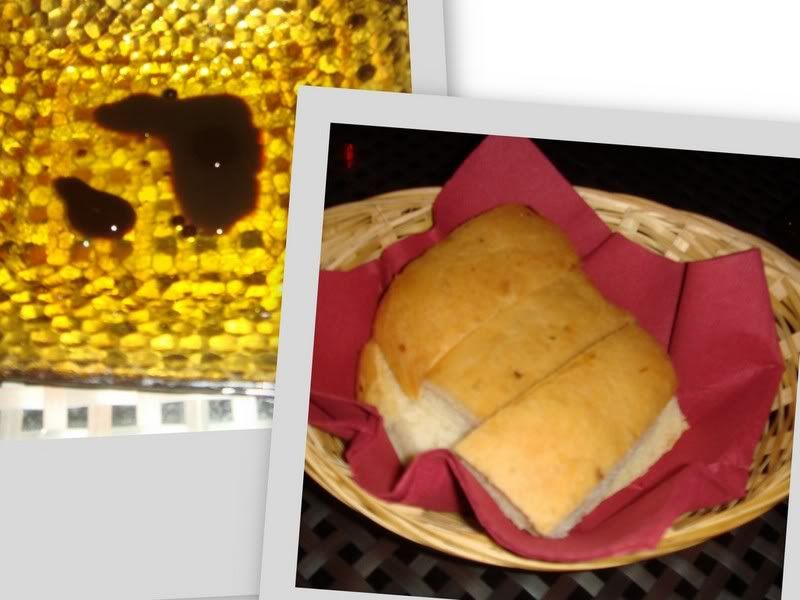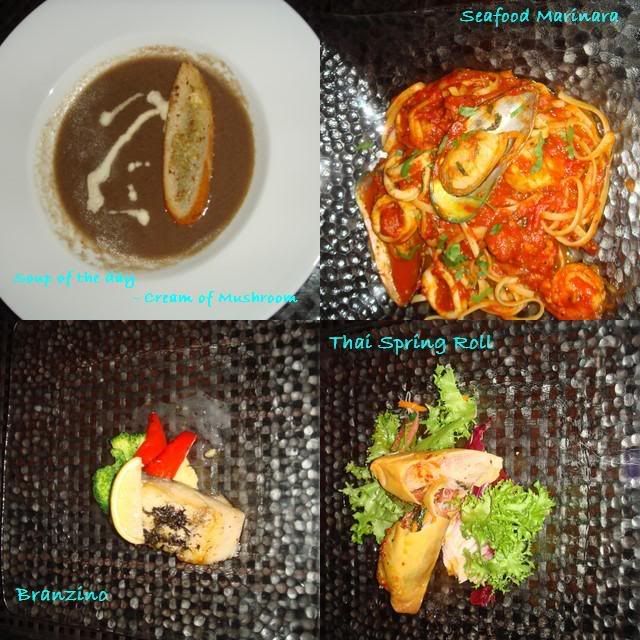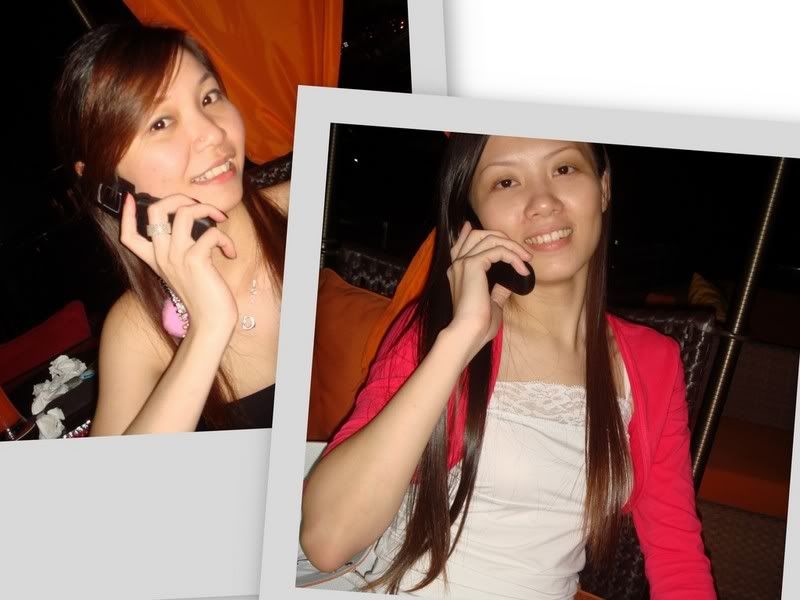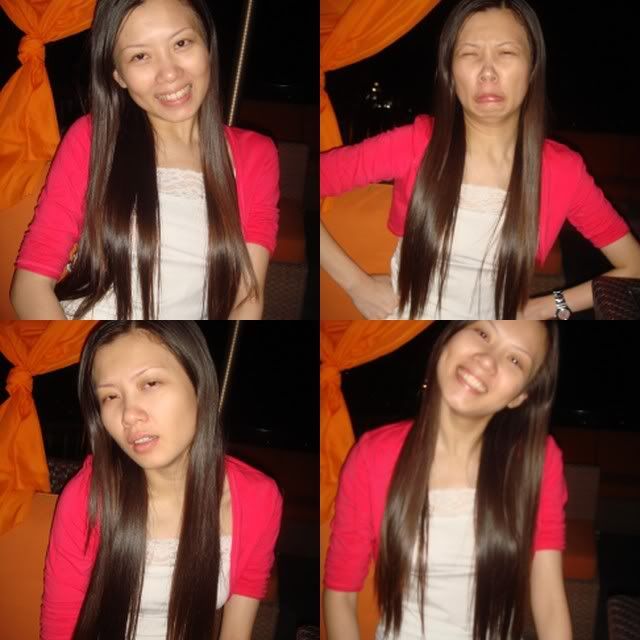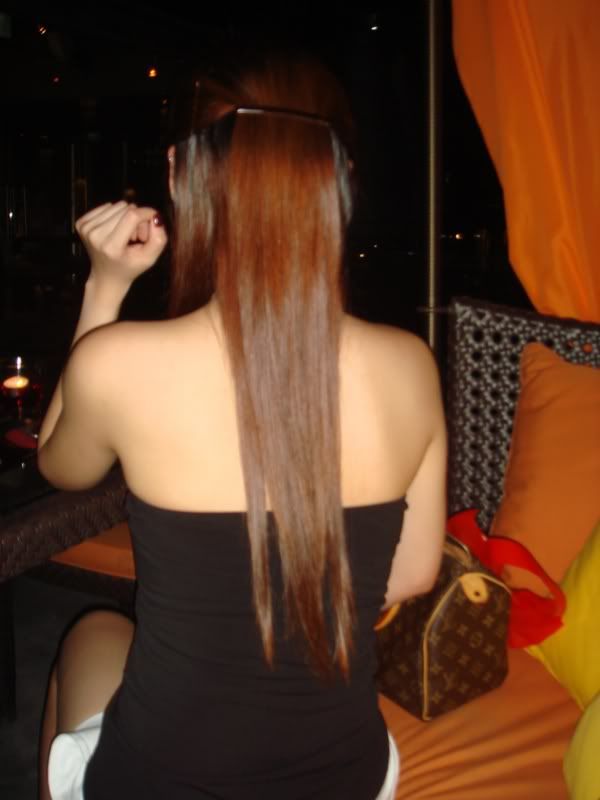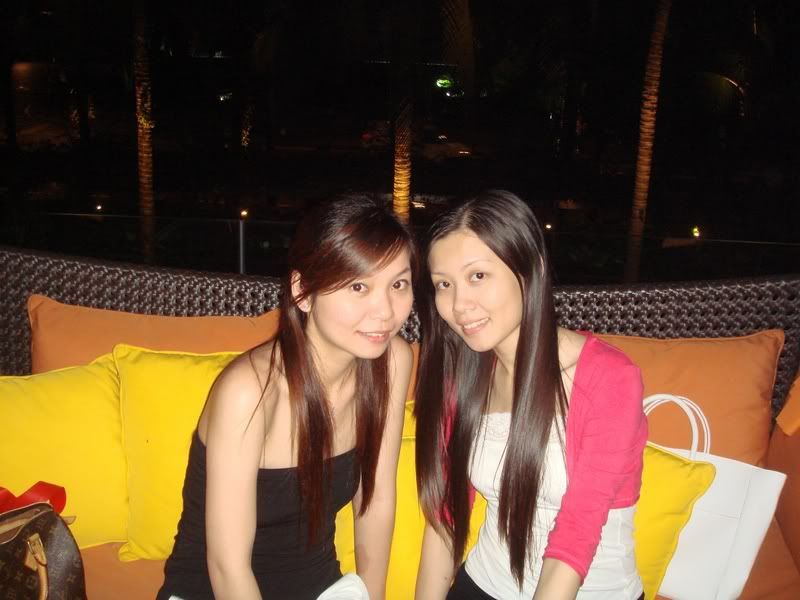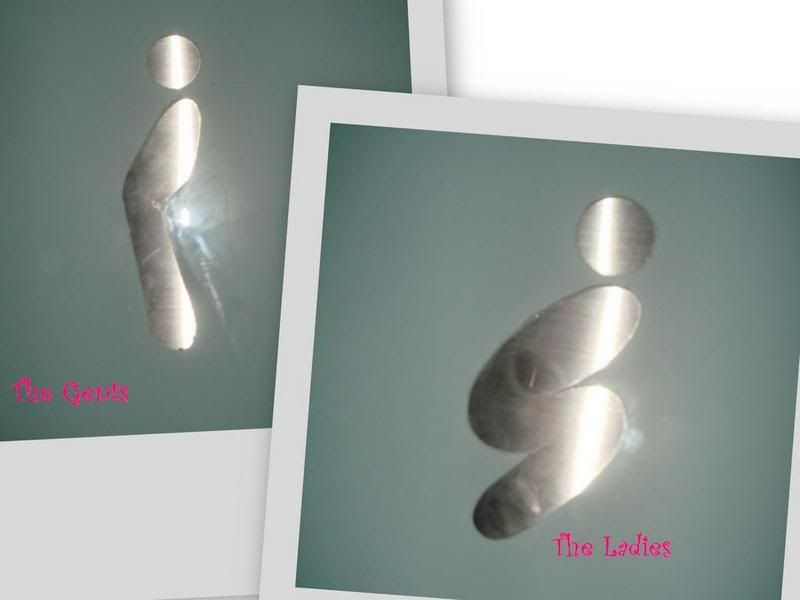 Toliet sign that i find it interesting...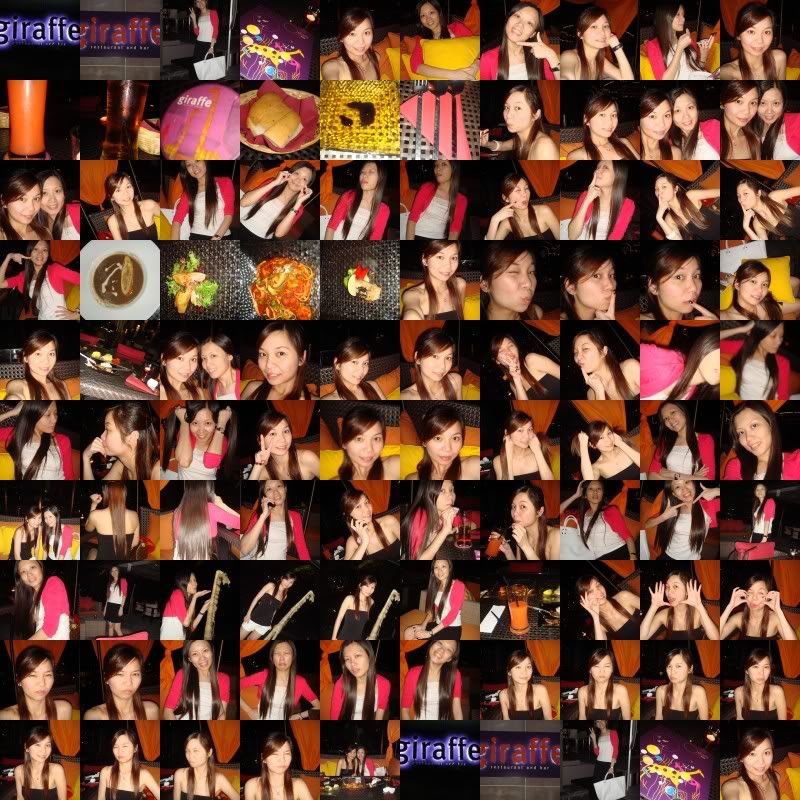 Photo index for the night...
Ended our day at around 10pm+...
[U]'r3 [B]eInG [L]oVed [B]y [M]3

snow fairy at 00:53;

___________________________________



Programs after work: Dinner with Violet @ Giraffe

Restaurant




Saturday

As mentioned my boy met with an accident...Making police report, waiting for the tow guy to arrive, original insurance verification at police station again, accompany my boy for his dinner is making my day full till the max..Dozed off at around 1am+ with an hungry stomach...I remember just before I dozed off my

slumberland

I pestered my boy to make Maggie

mee

with luncheon meat for me but don't know when and how at the next minutes I am already in my wonderland....


Sunday

Woke up 10pm+..Get prepared and went dim sum @ Paragon with his family...Soon after, went to Mazda parallel import showroom then to BMW showroom & Honda showroom due they intend to scrap my boy's 3+yrs old

Vios

and get him a new car...Never knew that visiting showroom can be so tiring & time consuming...We spent around 5hrs to and fro here and there...Final decision, my boy set his mind at Mazda RX8...Not his ideal car but still in the range..He always wanted a

celica

but since Yr2005 Toyota have already stop producing..Once we are done with the payment and test drive, headed

Jurong

Hilltop restaurant for our late dinner...Home sweet home at around 10pm..







[U]'r3 [B]

eInG

[L]

oVed

[B]y [M]3


snow fairy at 13:08;

___________________________________