But one thing that keep me alittle high spirits..Today shall be my last working day for Year 2006...Gonna welcome Year 2007 real soon...
Yesterday
- Had a short & sweet get-together affair at WestMall with my sweetheart after work...Settled ourselves with Grace at Coffee Bean first while waiting for Fie's arrival...Soon after, we decided to head to the library & bookstores to look for some books first (ok, i(we) know what u're thinking!!, don't raise your eyebrow ya)..before we had our dinner at Pastamania and at the same time enjoying our weekly mealtime gossiping..Ended our day quite early..at about 10pm+ bah...
Once home, faster finished up with shower and continued with my k drama series till 1am+...That explains why i'm exhausted...
Gonna finish soon..Another 3 more episode to go!!!
The day before (Wednesday)
- I was very late for work..Reached office only at about 9.15am...*shit*..i was caught in a LRT jam..It took me nearly 45mins to reach CCK station from Petir Station loh...It's a waste of my time sia...but lucky my boss was on annual leave...*lalalala*...
Headed back home once i knocked off...*haha*...Bathe, dinner and then i goes with my entertainment on k drama....
[U]'r3 [B]eInG [L]oVed [B]y [M]3

snow fairy at 12:42;

___________________________________



Today (Company Holiday) - Just came back after a day out with my boy..It has been raining the whole day..*sianz*..Hopefully it will stop by early morning tomorrow...cause i need to go back to work...*Argh!!*..

Headed Orchard for our lunch..Wascaught in the traffic jam..*shit*..it took us more than 45mins to reach Takashimaya loh..By then, we were already feeling very hungry..Once there, faster chop chop had Katsu Curry Rice for our lunch...then shopped around...Should i said i bought a Topman Jacket for my boy??.A post-christmas present...Cause i only paid slightly more than half of the price out of $109..He insisted to pay me at least half...*haha*..*happy*...i can shop for more stuffs (that's what he said)...*so thoughtful*...After all, i got myself only a M)phosis sandal...

Afterwhich, we headed to Plaza Singapura...Initially wanna catch a movie but there're not much movie screening now..not one that caught our attention..So we goes shopping around and had some entertainment there..Had Ramen for our late dinner...Home sweet home at about 10pm+...


Yesterday (Xmas Day) - Spent my simple day with my boy's family...Woke up early noon by a call from my boy...Bathe & got prepared and headed out for our lunch at Tech Whye...Then to Jurong Point to walk around and also to collect a ice-cream log cake that i had ordered from Swensen previously...Chop chop headed back home, slack alittle while waiting for the arrival of his aunties & uncle...Soon after, helped alittle with the preparation of the Christmas dinner..*keke*..Received quite a number of present from his family members...*feeling so bad*...I didn't prepared any presents for them...but luckily i bought a Log cake...

Intend to head out to Orchard after dinner...but get to know that Orchard Road was blocked..So give up the ideas and decided to stay at home...Due to my forgetfulness of not bringing extra clothing i didn't stay over at my boy's place...Home sweet home at about 11pm+...

Once home, done with my bathing, hair drying and etc...Finally i start off with my korean drama 'Love Story in Havard'..It has been sitting in my house rotting for quite sometime....

Ended my day at about 4am+...


The day before yesterday (Jingle Bell Eve) - Opps, i spent my Xmas eve just like any normal days...Woke up early noon but waited till 2pm+ as no cars were available...His brother took his car w/o informing him...That's always the case when his dad is back..Headed out to China Square once his dad came back...First, went for lunch at the nearby cafe then to walk around at CS...Afterwhich, we went Bugis as it's still early..Oh, the Christmas tree from Soo Kee Jewellery was beautiful..Walked around and got myself a blouse from Dorothy Perkins and headed back home shortly..Took a nearly 3hrs nap before heading out IMM for dinner with his parent..Had our countdown during my journey back home..*keke*..




[U]'r3 [B]eInG [L]oVed [B]y [M]3




snow fairy at 23:38;

___________________________________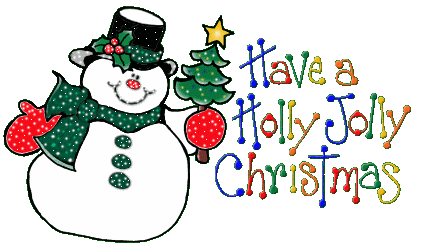 [U]'r3 [B]eInG [L]oVed [B]y [M]3


snow fairy at 12:52;

___________________________________


Just got back home after a day out with my boy, Remus & Huishi...Headed Orchard at around 5pm...Had our late lunch before we get into our girly shopping...And our boys just stand aside waiting and pass their time by chit-chatting...Poor thing...*keke*...Too much walking making me tired so i decided to call it a day at around 9pm...Too tired to carry on..Everywhere were packed with people..Couldn't actually find any coffee house that have vacant seats...*shit*..Headed back to Cineleisure (where we parked our car) to put our stuffs then to foodcourt to get some light meal..Main purposes is to give my foot a break..I need that badly..

My damages:

A white jacket from Topshop
A black tube dress from Topshop
A Curling eyelash wand
Catched the movie 'Cursed of the Gloden Flower' showing at 11pm..Rating: ??..Totally no ideas how to rate this movie..the storyline was lame and the ending was alittle weird or in fact very weird....Went for this movie mainly because Jay Chou is acting if not i don't think i will give a damn..But seriously his acting was hilarious..*haha*..I think singing suits him better..

****

Xmas Eve - Will be hitting China Square for sure in the afternoon..After that, ??..Shall let fate decide...

Xmas Day - No doubts i will be meeting my boy again...Gonna have a christmas dinner with his family...

****

Ok..Going to turn in soon..

Ta Ta..


[U]'r3 [B]eInG [L]oVed [B]y [M]3

snow fairy at 02:51;

___________________________________

Today - Didn't accompany my boy after my work..Instead i had my day gathering with some of my ex-colleagues for a pre-Xmas celebration at Orchard Swensen...Headed back home after my work first as i need to bring back home some bulky stuffs & some of my Xmas presents...Afterwhich chop chop wash-up, get changed and off i get my way down to the destination...

Once there, we were all so busy chit-chatting, updating each other's on what is happening and blah blah blah...too many to name...Snapped quite a numbers of photos as well...Had our gift exchange after taking our desserts...At the same time, we did a pre-birthday celebration for Cerissa as well since her birthday falls on 28th this month..Bought her a Birthday Firehouse to surprise her..*keke*...

Ended my day at about 12.30am...

**Shall update photos soon
Stay tuned**

Thursday - Met up with my babelicious after work to Lot1 for KTV...It has been a long time i last stepped into one..my singing was horrible..i myself cannot stand it...can't really get the tune/words right..*kill chick, kill duck*..That's sucks, i know...but nevermind, practise makes perfect...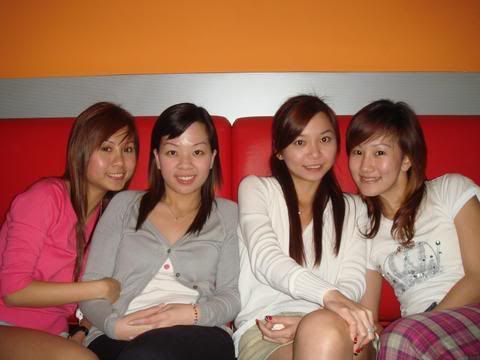 We had our gift ex-change as well...We didn't get it wrapped as it's a waste of time and money...*keke*...We received items that we wished for...I guess the most happiest gal last night was Tine..She totally lost control of herself and nearly landed in 'Woodbridge'...*lolx*..just kidding...she's just too happy/excited to receive her favorite 'Sam Soon Piggy'...






Our Christmas Wishlist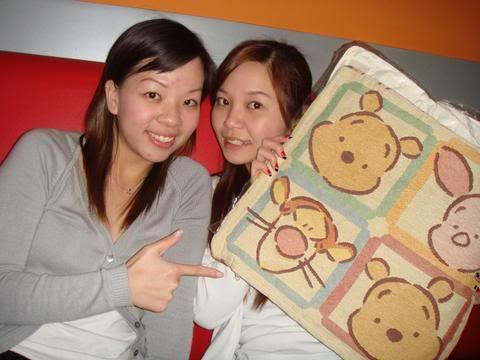 Effie - Winnie the Pooh cushion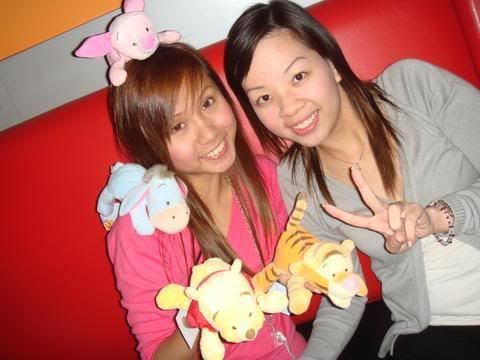 Ling - Whole Collection of Winnie the Pooh Pushie toys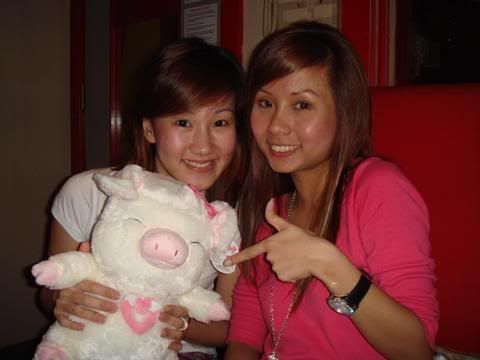 Tine - Sam Soon Piggy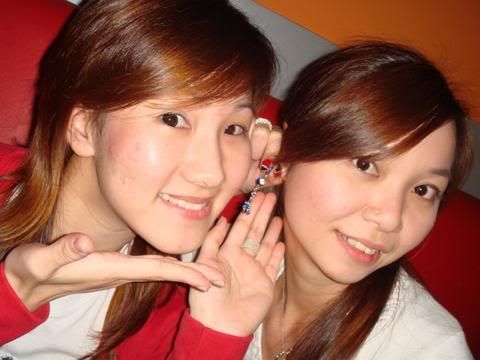 Me - A Navel Ring

*******

Here's some snap shot: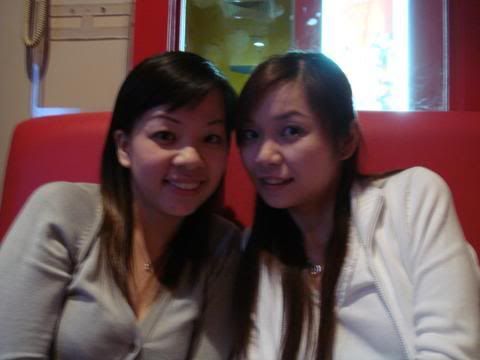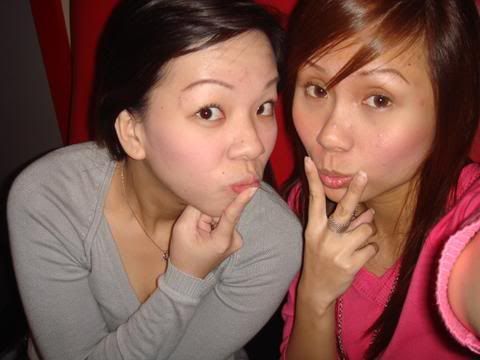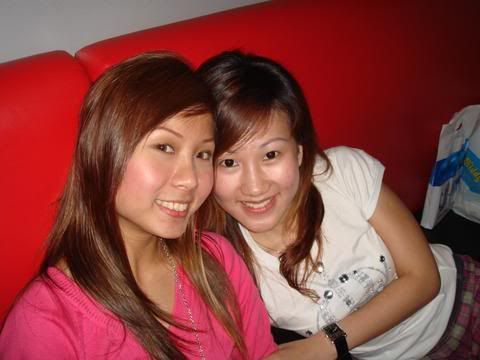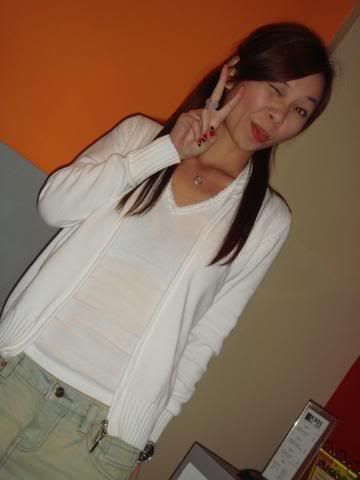 [U]'r3 [B]eInG [L]oVed [B]y [M]3


snow fairy at 02:49;

___________________________________



Soon after our dinner which is already 8pm+, reached Paragon GUCCI at around 10mins to 9pm, there's a sign 'CLOSED'...No doubts of our face to have such sianzation look but nevertheless we head over to Taka GUCCI instead...Finally, my dear Violet managed to get the tote that she wanted...By the time we are done, it's already close to 9.30pm...still walk around alittle before we decided to head home sweet home...

*****

After much consideration, I decided not to get that GUCCI tote that i mentioned previously...

Reason being,
Firstly, after discount, it's still an expensive branded tote...
Secondly, i may not have plenty of branded bag but I'm sure i have more than enough...
Thirdly, my boy actually discouraged my wants of this tote...
Fourthly, i have not been saving much ever since my last trip to Tokyo + overall for this year i have throw too much of my $$ on ******...


So based on the above, i decided to save this sum of amounts in my piggy bank...save for my up-coming holiday trip bah..No plans yet but just save first in case last minutes decision...*keke*...

My boy & I 'thought' of going USA - New York + California....There're two huge DisneyLand there + one DisneyWorld..."Thought of only...not confirm yet"...*haha*...Hopefully it will come true in Year 2007...

*****

Today - We be meeting my babelicious for a KTV session after our work...*Yuppie!!*




[U]'r3 [B]eInG [L]oVed [B]y [M]3




snow fairy at 12:32;

___________________________________



Met up my boy after my work at Lakeside MRT...Straight away off we went to LOT1 for dinner and to get an exchange present for my babelicious...I'm feeling hungry the moment i stepped into LOT1, maybe due to the cold that i'm suffering that makes me hungry easily...*haha*...Excuses again!!!...Chop chop off we went to have our dinner at Foodfare..*Yu Kee Duck Rice*...Afterwhich, we headed to 'More than words' to get something that my babelicious wished for...That's sad..I couldn't find the one that she describe the previous day..Is it out of stock?? Or i just didn't saw it?? *shit..shit*...Didn't get anything there as i don't wanna to just pick and go...So, i will accompany her and let her choose what she wants tomorrow instead...

Bought some stuffs for Violet as well...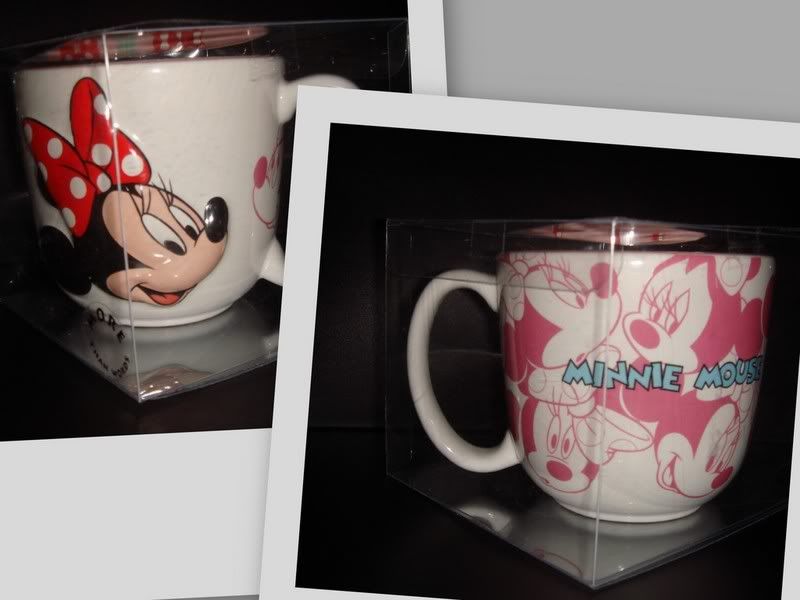 Minnie Mug
Piggy Massager Stick


Bought myself a 'FEMALE' magazine on our way back home...It comes with a 'Paul & Joe' 2007 Calendar Book...It's so sweet!!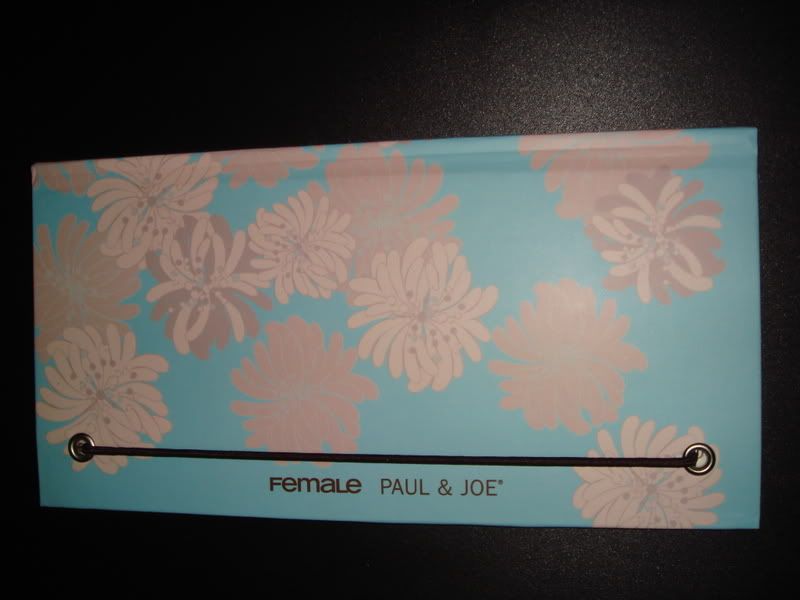 [U]'r3 [B]eInG [L]oVed [B]y [M]3

snow fairy at 00:17;

___________________________________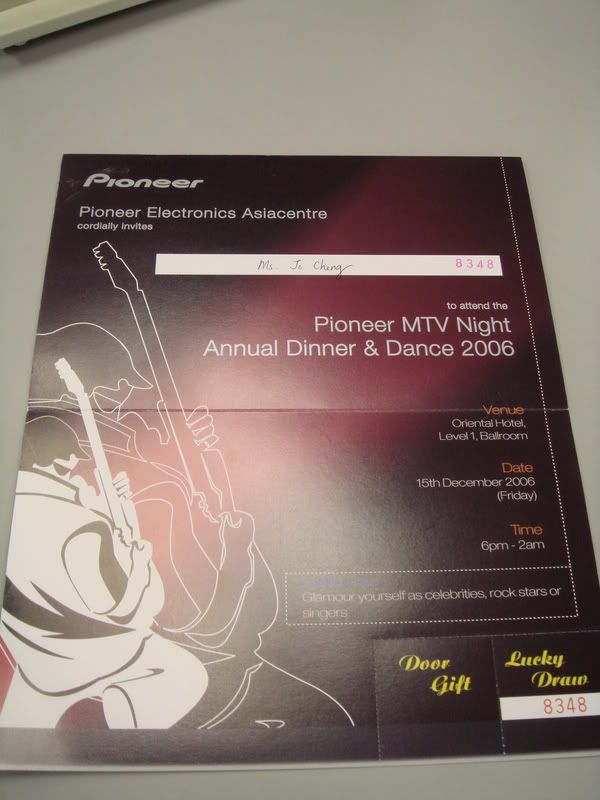 Invitation Card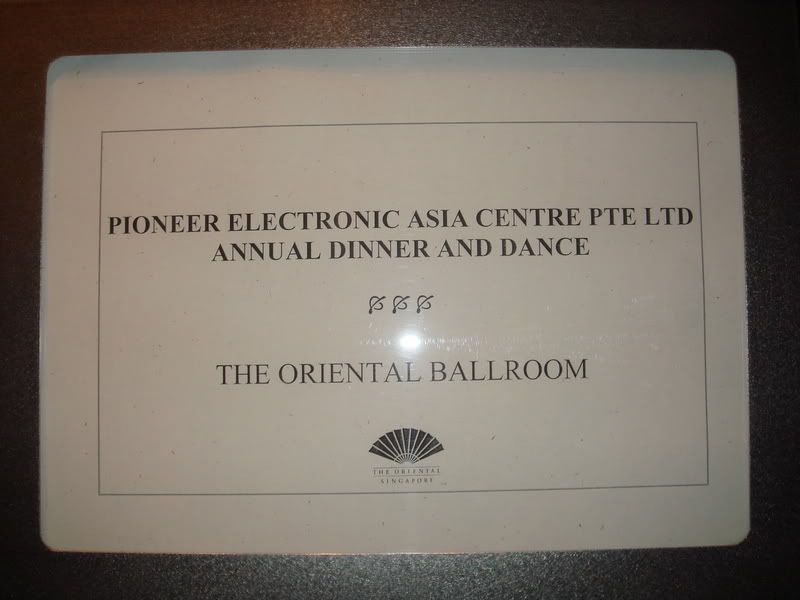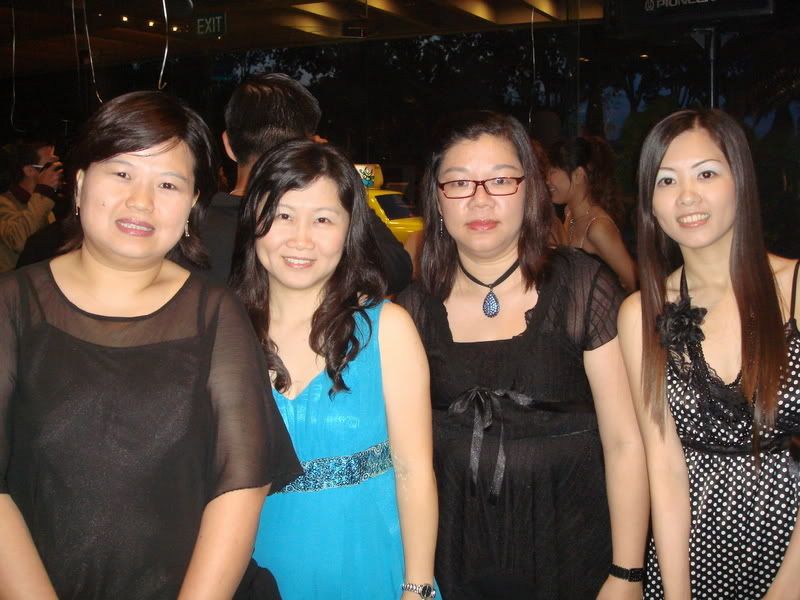 We with our Div. Head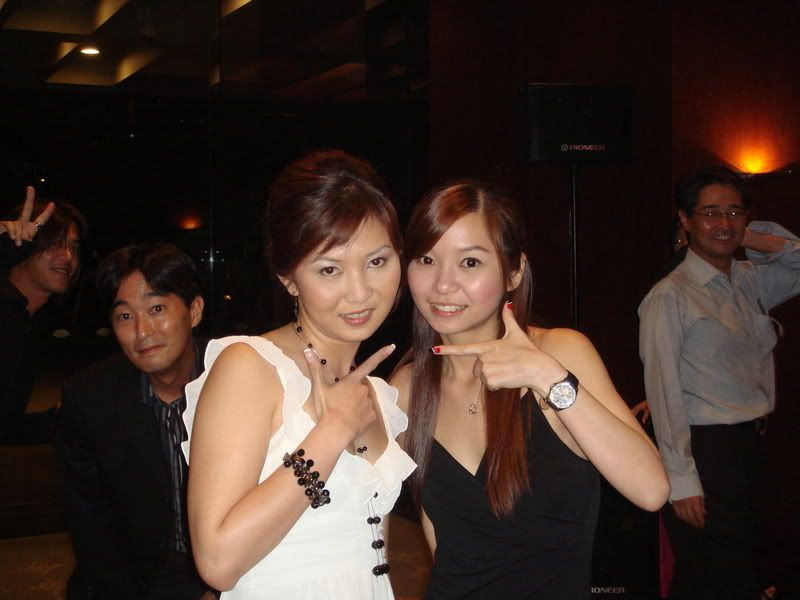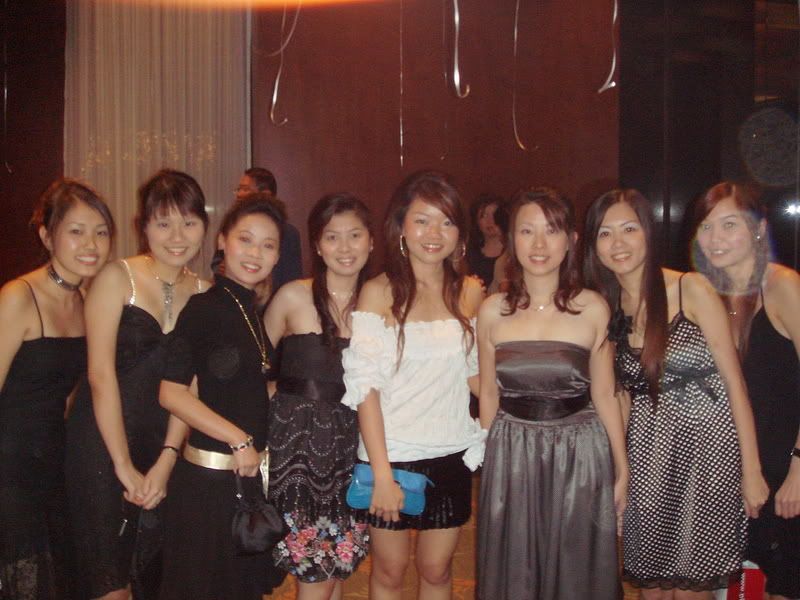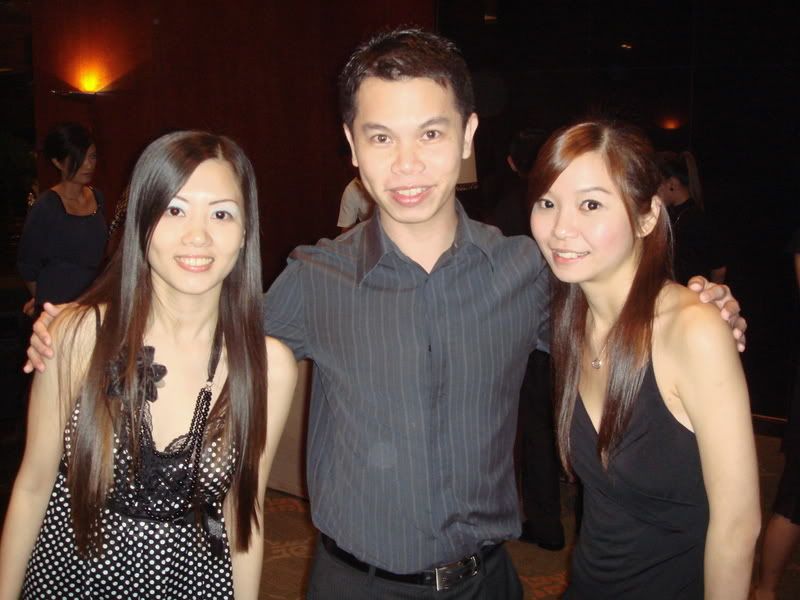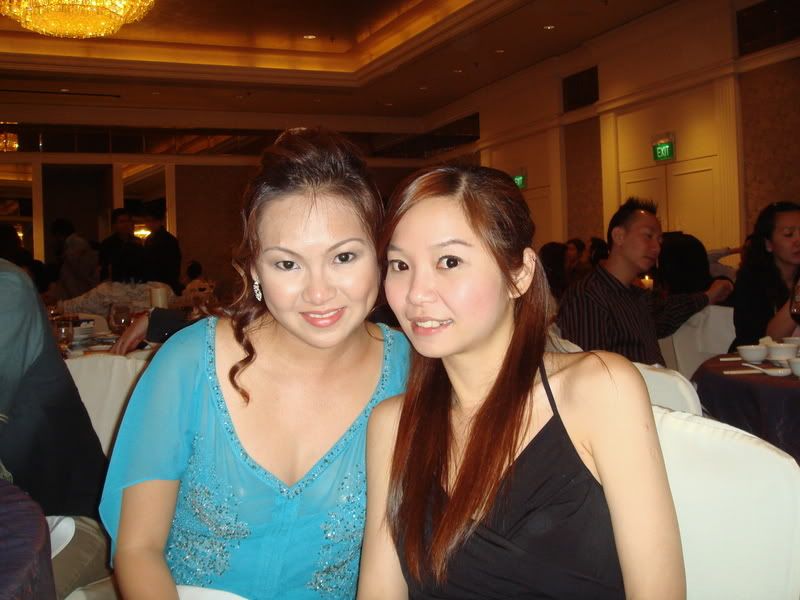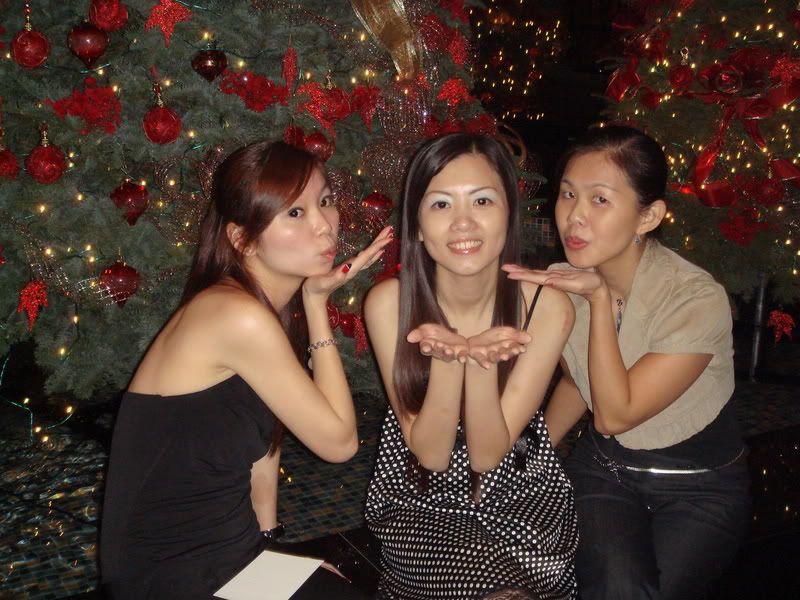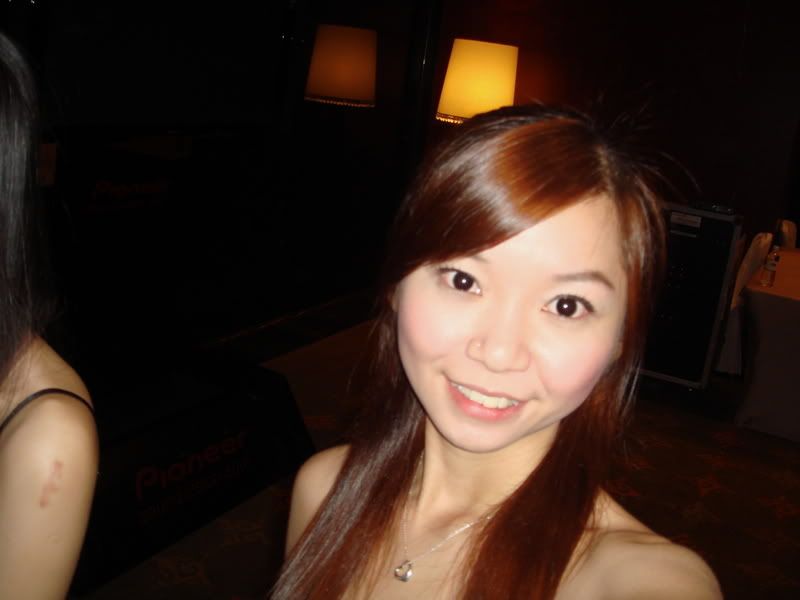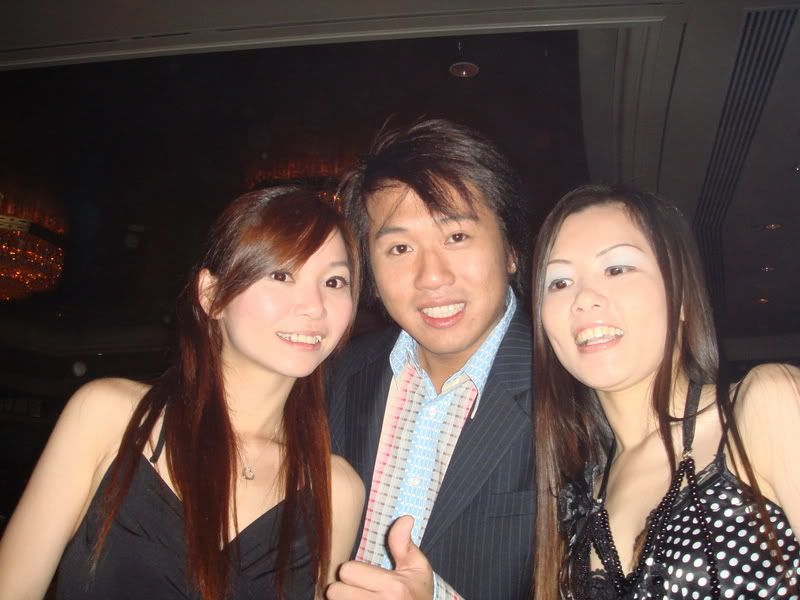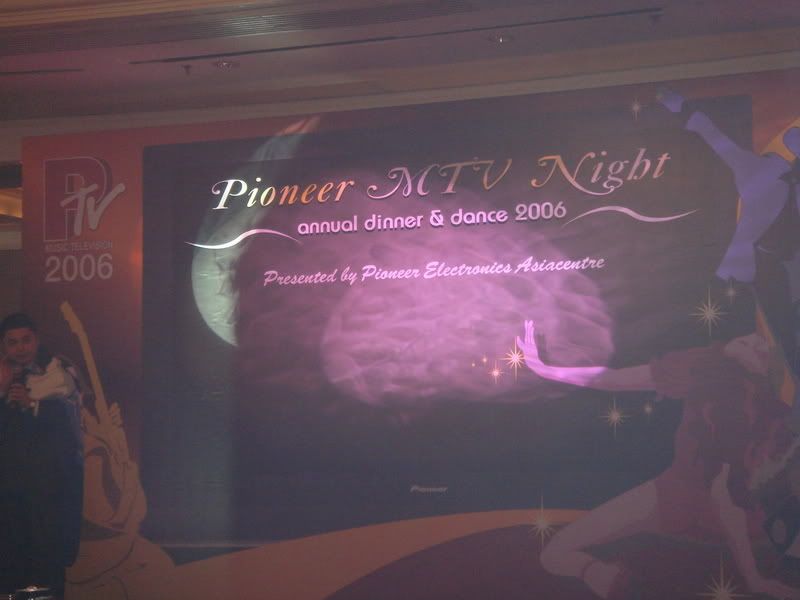 Menu for the day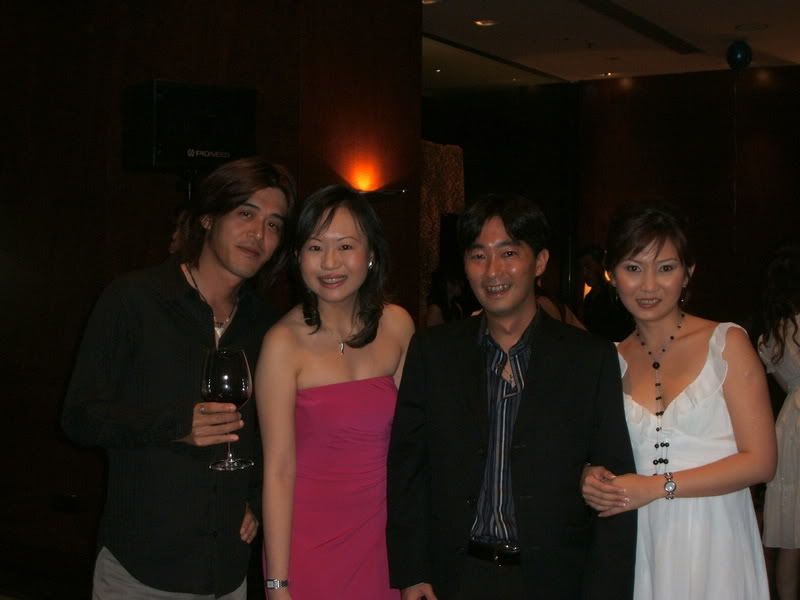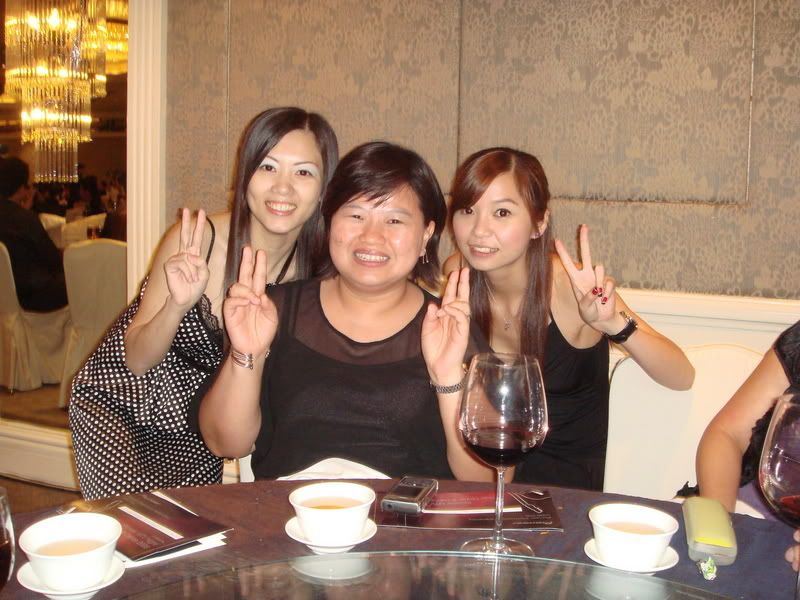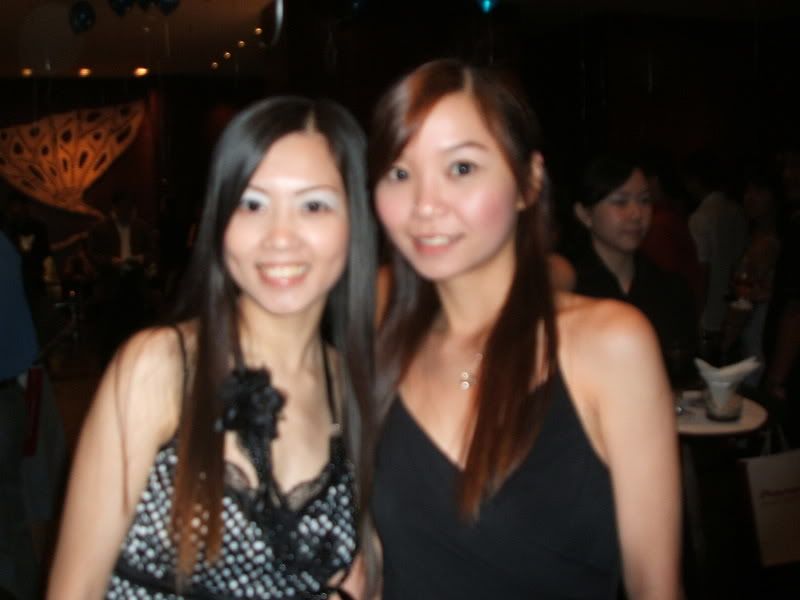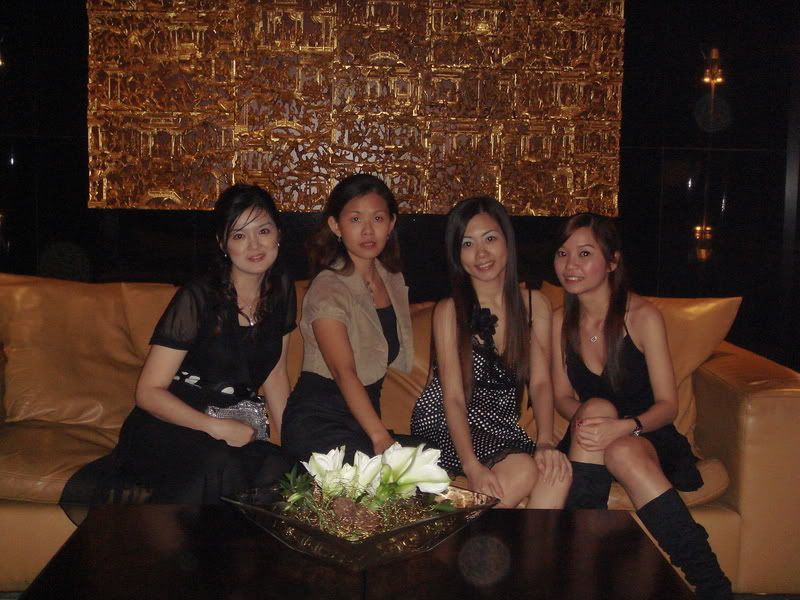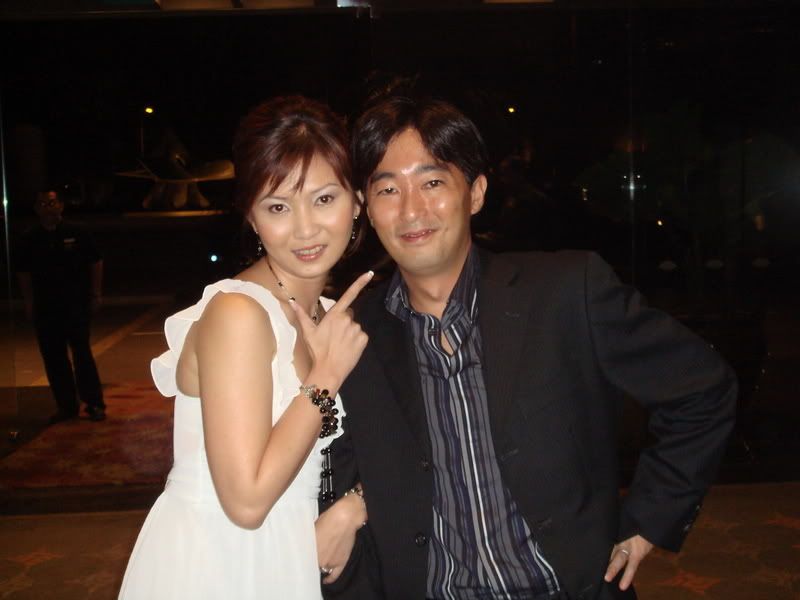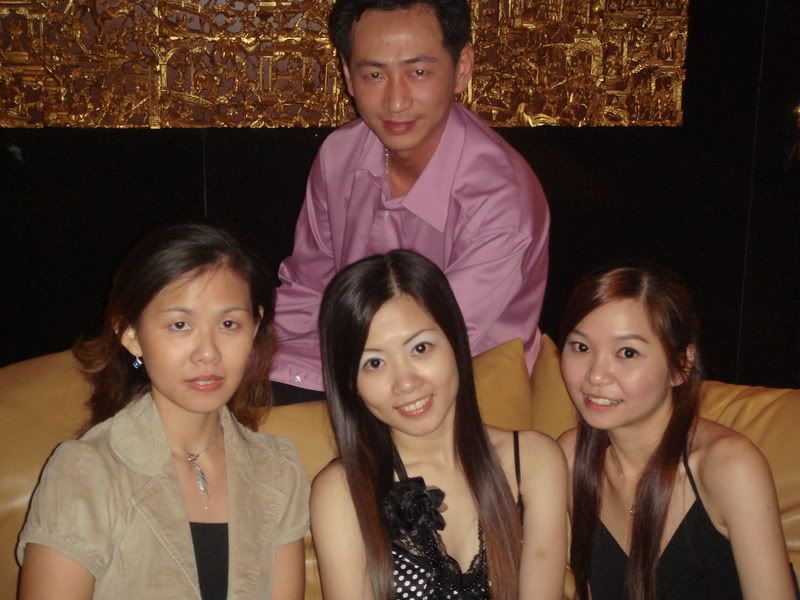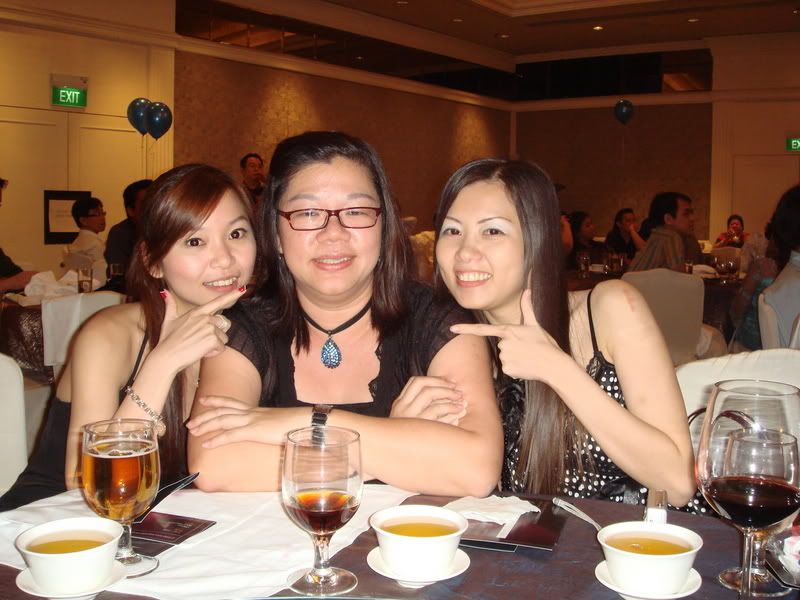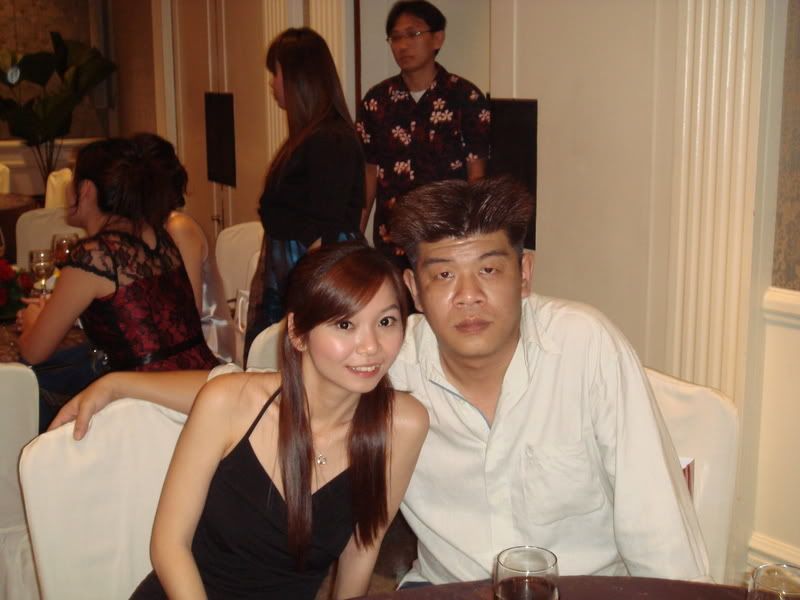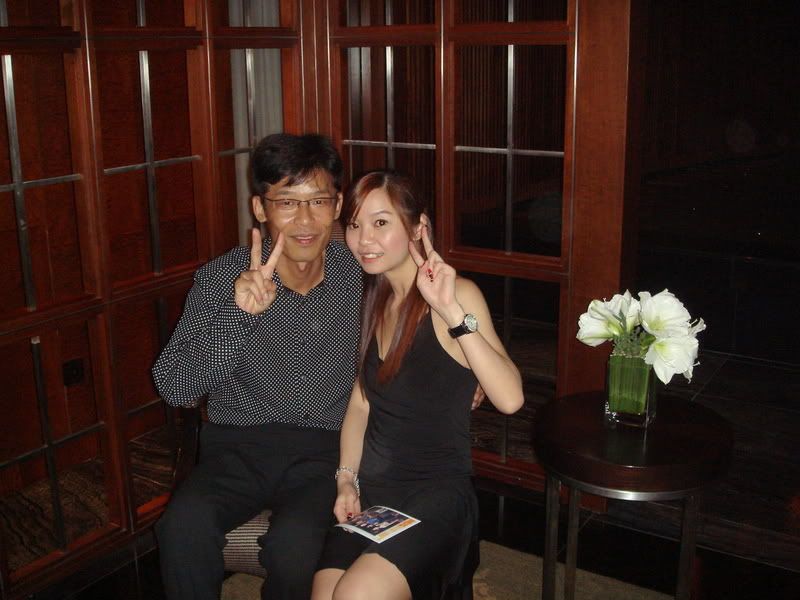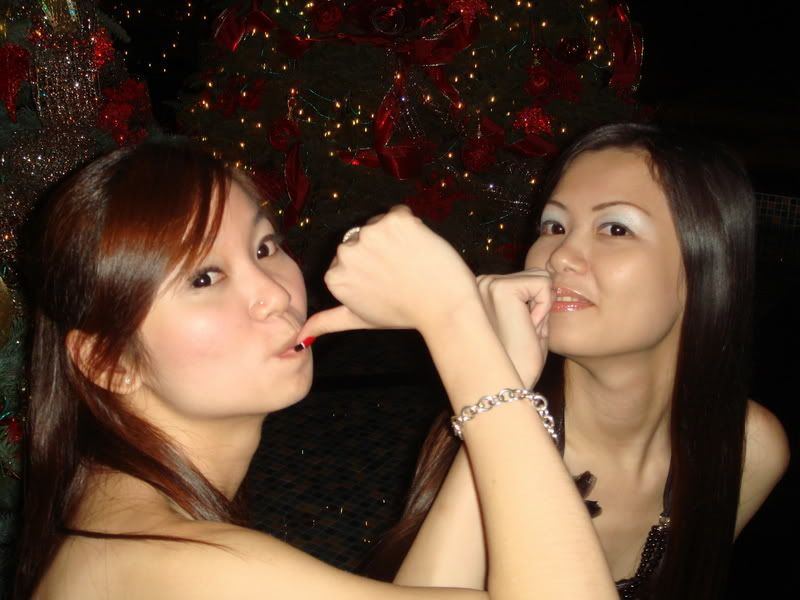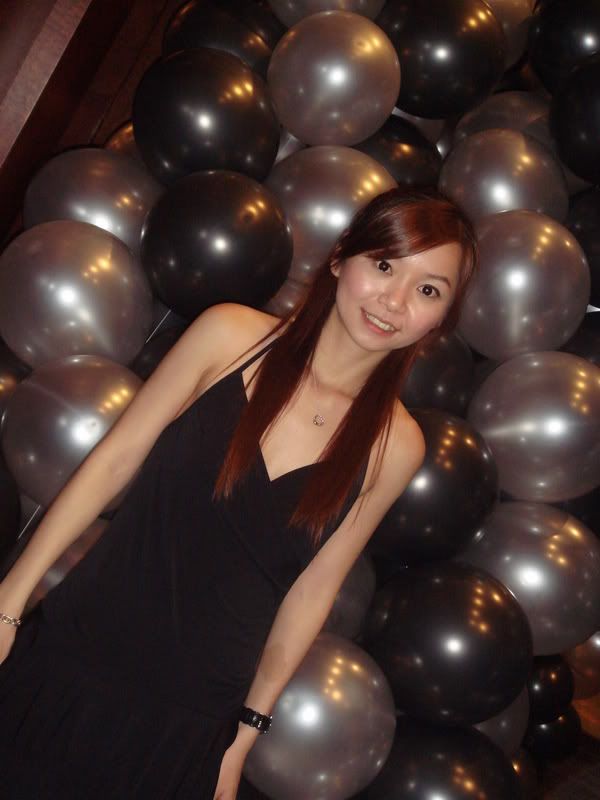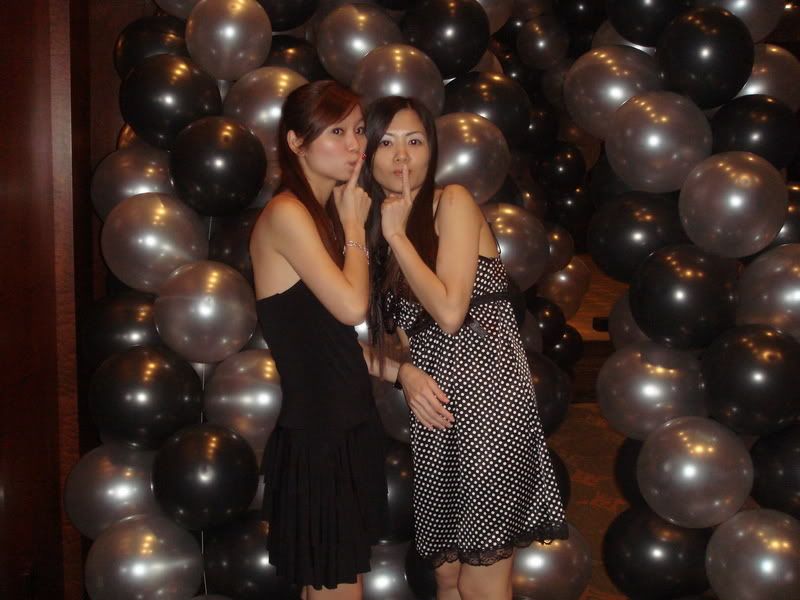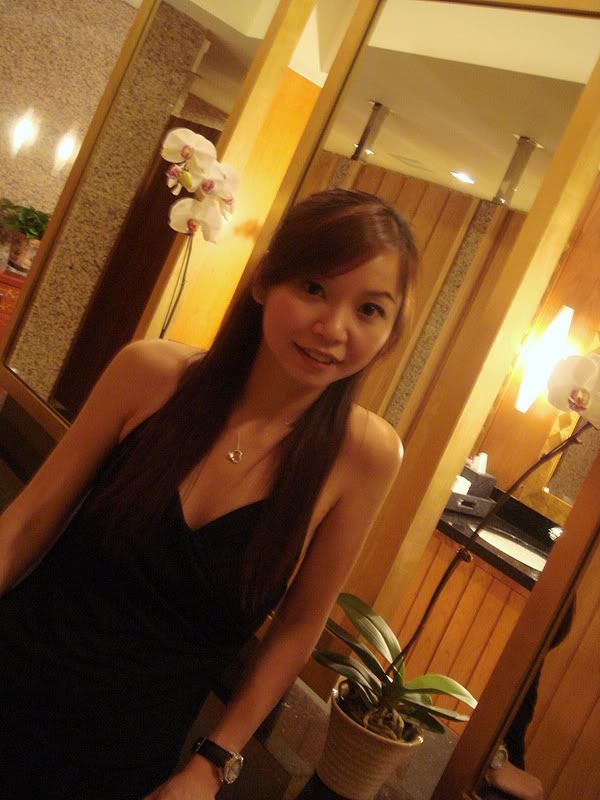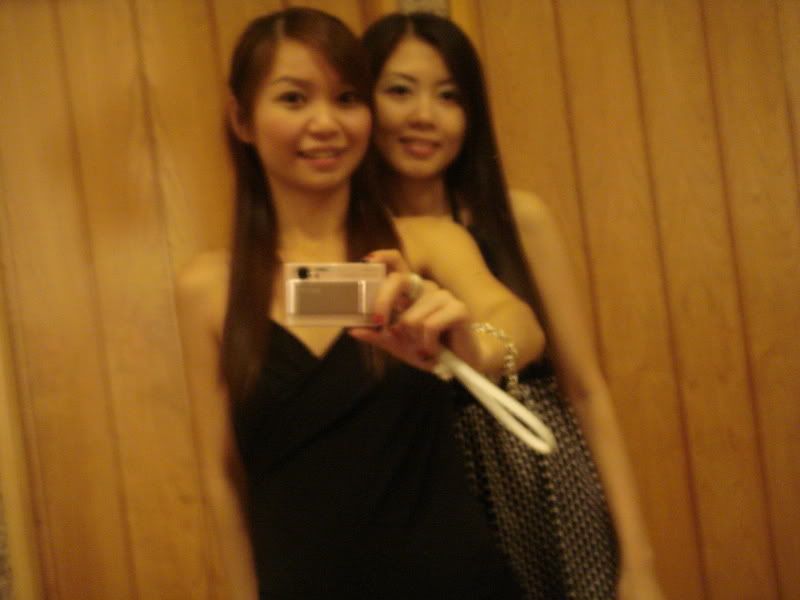 [U]'r3 [B]eInG [L]oVed [B]y [M]3


snow fairy at 01:48;

___________________________________