Meet my boy after my work today...Went straight off to Bugis..Went to the amusement center there again and i got sumthing..*lolX*...Good deal..Spent less than $10....After that went to shop around and then headed for our dinner and blah blah blah..Ended my day wif my boy at abt 9pm+...Juz finished our daily phone conversation...Today's topics was on our past..Recapped on how we knw each other, how we get together, how we quarrel over our one & only big issue and blah blah blah...Tis really brings back good old sweet memories..Times flies..I'm really glad to have him by my side for the past 1yrs+...he have filled my life with colours and the feeling is so wonderful...UmM..i hope he will always be the one by my side...
Meet up with my babelicious Ling & Tine after my work yesterday(Wednesday) to Orchard..Went shopping again...Bought some lingerie from Far East..and a pair of Levis 593 jean...*happy happy*..Finally i cleared one of the item in my wishlist le...And i also buy my boy a black Levis Tee-Shirt..*keke*..Long time never pamper him with gifts...Thks, Ling for the great discount she got from Levis...Ended our day at abt 10pm+...
*Photos will be posted soon...
[U]'r3 [B]eInG [L]oVed [B]y [M]3

snow fairy at 12:24;

___________________________________



Went straight hm after work..kinda lazy..was engage in the meeting nearly the whole afternoon..*haha*..left work wif quite alot of outstanding on my desk..Haiz, i juz can't be bother..

Din meet my boy for two days liao..i miss him....




[U]'r3 [B]eInG [L]oVed [B]y [M]3




snow fairy at 21:41;

___________________________________



Sunday was a relax and leisure one..Meet up my boy and zoomed off to Singapore Post to collect his precious long awaited item..Fewture Model: Ancient Predator..*haha*.. Took our lunch at Spore Post Delifrance and then off we went to Plaza Singapura..So as usual headed to the amusement centre to check out if there's any new nice toys anot..i guess the aunty and uncle there miss us..cos she still remembered tat she last saw us was abt 1mths ago..*haha*..Not tat long lah..i guess should be abt 3weeks+ bah....and she also commented tat i looked skinny now...Is tat true??..but i doubt so...After all, spending abt $20+ we got nothing..*haha*..but nvm, we juz try for fun...*lolX*...Soon after we went back his hse to slack till dinner and blah blah blah...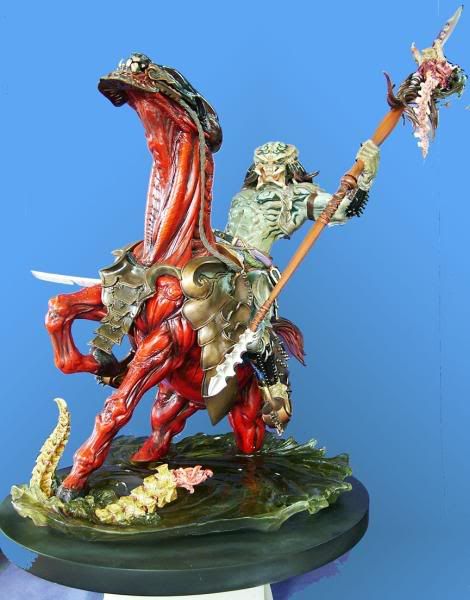 Ancient predator...A Predator riding on an alien horse..It looks so samuri style..This costs my boy abt SGD$800...Looks kinda cool and er xin, rite??

Meet up wif my boy in the late afternoon for lunch on Saturday...Had a heavy lunch at a market nearby his hse...tired to go anywhere so we slacked at his hse the whole day...Watched TV, surf the net and blah blah blah...Slacked till nearly mid-night and we headed for our dinner and then home sweet home...


[U]'r3 [B]eInG [L]oVed [B]y [M]3

snow fairy at 23:44;

___________________________________



*Haiz*..Haven't been updating anything for the past few days even when i'm bored at hm..*haha*..cos there's nothing much for me to blog too...pretty boring...*lolx*...I'm feeling better liao le but still on medication..*sOb*..Everything i ate was tasteless after medicine..*Sianz*..Still have a few more days to go...

My week goes abt tis way....

Meet up wif Ling on Friday to shop around at Orchard...cos i'm too bored at hm le...Had a great time wif her and we bought alot of stuffs..enjoy it so much...After then we meet up wif both our bf for a light meal at KFC...My boy came after his sch and Ling's bf came after work...*haha*..We parted at abt 7pm+ to Cineleisure to meet up some of our friends for some entertainment programmes at Dbl O...*haha*..Had great fun there as there'a alot of drunk clowns around..Went Newton for supper and then home sweet home....

Meet up my boy on Thursday for lunch cos he did not went to sch..And then slack at his hse till we are tired to go out for dinner so in the end ordered 933 Golden Pillow...and then home sweet home...

Meet up wif my babelicious on Wednesday for some chit-chatting session in the evening...

Was busying painting my nails on the Tuesday afternoon...*love it so much*...Spent nearly the whole day on it...i'm so bored tat i actually dilly-dally to get all my nails done..Meet my boy for dinner after his sch...

Sounded pretty boring, rite?? but so fast my leave is going to end soon...I gonna miss it so much...




[U]'r3 [B]eInG [L]oVed [B]y [M]3




snow fairy at 16:21;

___________________________________



A busy Sunday for me...Met up my boy at abt 1pm+ and off to Bugis for lunch and will be meeting his classmates at 3pm to Sim Lim Towers to collect their mechanism for their project so while waiting we went to have our usual entertainment...*haha*...We got one Minnie Mouse again...It was a lucky one...Left soon after they reached..After collection and off we went China Square to shop ard...By the time we reached there was abit too late abt 5pm+ so most of them already half-way through their packing...After tat supposed to meet up wif either Remus & Huishi or Ah boy & Junshi but both of us are kinda of tired liao so intend to go back and slack...

My damage




25th Minnie Mouse from Bugis


Meet up wif Ah Boy and gf on Saturday for lunch and shopping..But basicually is Ah boy who plays the big boss tat day...He got himself a GUCCI belt at $400+, a Mont Blanc Pen at $465 and a LV coin purse at $305 for his gf for her belated birthday present...Woow, he got all tis in less than 30mins...Can you imagine his power of spending $$??..*haha*..One wierd thing tat is tat Mont Blanc pen refill costs only $10..*lolX*..Can you imagine a refill for a branded pen tat costs so cheap?? We walked ard and parted at abt 6pm+ and off we went to meet up wif Remus and Huishi for dinner and movie at Cineleisure...Watched the movie 'A Sound of Tunder'..A real lame movie...Rating: 1.5/5..*rEgret reGret*..After movie and is our supper time...My day ended at my all time favourite 'Geylang Claypot Frog Leg Porridge'...*yUmmy yumMy*...Still as gd as before but as usual expensive...Geylang's food are always nice...*i'm loving it*...




[U]'r3 [B]eInG [L]oVed [B]y [M]3




snow fairy at 02:25;

___________________________________



Request for time-off yesterday..Went off from work at abt 3pm+...Need to go to the clinic to get my blood test done..My boy came and fetch me from work and then off we went to our destination...Waited quite long for my name to be called and then suddently realized that i left my cell phone in my office..*haha*..was in a rush when i left the office...faster use my boy's phone to call office to double confirm and also ask my colleague to slient my phone as i dun intend to go back and get it back...kinda of lazy to travel here and there...anyway i'm not a gal tat can't live w/o a phone by my side...After that we went for lunch and then to Orchard to collect cosmetics from Huishi and also to alter my boy's jeans...so much things to do...

Had a very late dinner at Geylang...ClayPot Chicken Rice..*yuMmy yumMy*...After that headed back hm...Journey back was a comfortable one cause i was slping all the way till my boy reached my carpark...*so shiok*...Faster bathe and wait for my boy to call..Chat for awhile and off i went to my dreamland le...

Will be meeting my babelicious to Causeway Point for our usual gossiping session...*happy happy*...miss them so much...




[U]'r3 [B]eInG [L]oVed [B]y [M]3




snow fairy at 11:01;

___________________________________



Oopps..Din update my blog for a few days le...Couldn't fork out anytime last week..was kinda busy wif work, company dinner and also my own personal life...Went for my company cross division dinner(buffet) last thursday held at Royal Hotel..overall food there was not bad ONLY..*haha*...but heng my dept cross wif Kenneth's dept...was fun wif him around..never fails to entertain us...and so he actually fetch me there and then back hm again...*so gd of him*...Thks, Kenneth...

My boy came and fetch me from work on Friday and headed back his hse for dinner prepared by his mum...Faster finished our dinner we slacked awhile and waited till 8pm then chop chop zoom our way down to Braddell to meet up a seller from Yahoo Auction on a guyver toys tat my boy won...Tat model kit was still in gd condition except tat we have to change the base...Color & shadow of it look not bad..*haiz*..dun really knw how to aprreciate gd masterpiece but at least i can tell wat is nice and wat is not...So after all the long travelling here and there my boy decided to send me back hm from Braddell as he's quite tired to travel up and down back to his hse and then to my hse and then back to his hse again...I was fine wif it as i'm also kinda tired...

Saturday finally is the day for my nail art design with my babelicious Ling and Effie...So gd of Ling to fetch the both of us from hm and off to LOT1 for our lunch...Chit chat till is time for our lesson...Learnt some stuffs and tatics...Had alot of fun and also bought alot of nail art stuffs..*$$$*...Shall try it tis fews days..

Meet my boy after my lesson to Bugis to fix his toys...and then Orchard PS for dinner and some leisure entertainment and then catched the movie 'The Cave' at Cineleisure..Suffered from a great stomach pain during movie..is so unbearable on and off...Nevertheless still went for prata supper at B.Timah..It has been quite some time we last went there..Love their Tom Yam Bee Hoon..*i'm drooling now*...Feeling abit better after some bite...After that home sweet home for me and my boy went to meet up one of his friend who stay nearby my place for some catch up....

Ya..Is time to reveal this secret online...Ganged up with Johhny to give my babelicious Fie a surprise...Johhny called me up last saturday and ask me to help him to purchase a GUESS watch for her gal(who is my babelicious)...Did help him and already pass the watch to Fie last saturday...She was so shocked and i think dun knw happy till angry or wat lah...*haha*...Feel happy for her to finally find someone tat dote and love her so much...

A usual Sunday for me..Same old routine...Went China Square and also Bras Brash to collect my boy's toy..After went back his hse to slack and blah blah blah...




[U]'r3 [B]eInG [L]oVed [B]y [M]3




snow fairy at 23:41;

___________________________________



Love ya, sexy..mUacks...muAcks..

Happy 22nd Birthday, Ling




[U]'r3 [B]eInG [L]oVed [B]y [M]3




snow fairy at 22:28;

___________________________________



Wasn't in the right mood after my lunch break..was totally in a sianzation mood till now feeling sleepy..*yaWn*...Gonna chop chop pack pack and leave...Ordered some Seasons Mooncakes from my colleagues today...Bought some for my family as well as my boy's family..His grandparents loves mooncakes...*haha*..My boy coming to pick me up later...so happy..he's so clever can sense tat i'm feeling abit sianz...

oOk..i shall now go back o my workspace to clear some of my stuffs..my boy is now downstairs waiting for me...another 15mins to go and i'm free...




[U]'r3 [B]eInG [L]oVed [B]y [M]3




snow fairy at 17:22;

___________________________________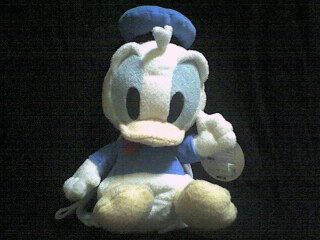 24th Donald Duck from Suntec..


A different Sunday for me..Din went town or our hot spot 'China Square' cos it's raining and we dun really feel like hanging outside..so my boy meet me for lunch and then back to his hse..Rested for awhile and my boy have turned himself into a cabby driver...Bring her mum & grandparents to one of his aunt's hse and then drop his grandparents and picked up his aunt from there and off we went to the final destination, their new hse...His mum wanna check how is everything going while his aunt wanna view the concept of the hse...Like tat dilly-dally for abt 2hrs plus and then finally head back his hse..Took a short nap before dinner...Was back hm not too late..Not feeling very well so wanna rest early...

Catched the movie 'Red Eye' at Plaza Singapura on Saturday..Not bad not bad..Although it may look simple but i feel tat the storyline was not bad..kinda like it...Rating: 4/5..I wanna watch 'The Cave' tis weekend..My boy got me a Disney Soft toys again..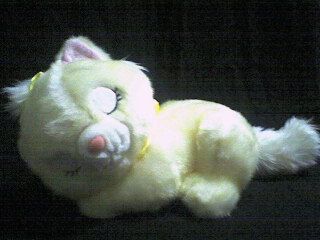 23rd Marie Cat from Plaza Singapura..
[U]'r3 [B]eInG [L]oVed [B]y [M]3

snow fairy at 23:24;

___________________________________
Was quite busying accompany my boy and my babelicious tis week...Spent a great time wif them...Meet up wif them on tuesday to celebrate our dear Ling's 22nd birthday...Had our dinner at Changing Appetites..Food there rated ok ok only..Bought a Swensen birthday cake for her...oPps, i forget to pay for the cake..oPps...Who paid for it??..Fie or Tine??..*lolX*...After our dinner off we went crazy for our photo taking session..Took alot of photos in the toilet..Pose here and there..We are so paiseh to keep seeing ppl walking in and out doing their business...And finally we decided to stop taking and go for our chatting session...Chat till we forget the time..The longest gossiping session we ever had..Ended our day at 1am plus...but poor Ling have to send us back hm one by one...Thks, Ling..for a ride back hm and your fabulous dinner...
Had a hard time waking up on Wednesday for work..but i still wake up not for work but to see a doctor..i was on MC...Having stomache...had been with this pain for abt two weeks plus...Had my check-up done and have to wait for the result...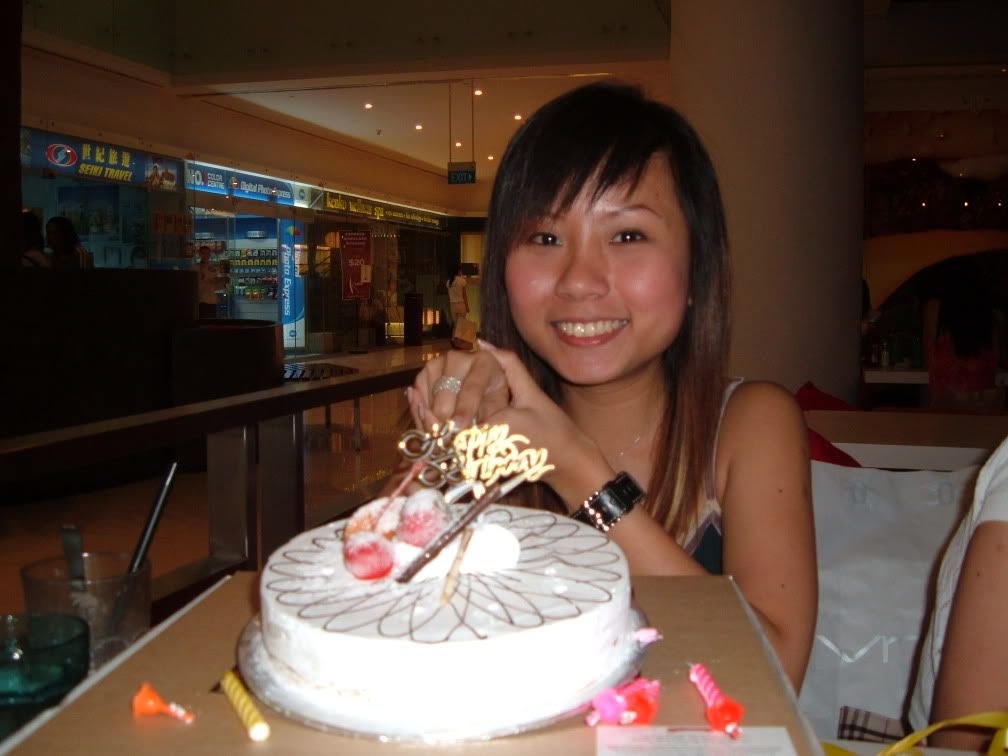 It's her 22nd Birthday...
Guess wat is her bd wish?? haha..Wanna be Ronald's tai tai??
Candid Shoot for the day
The vain vain US again...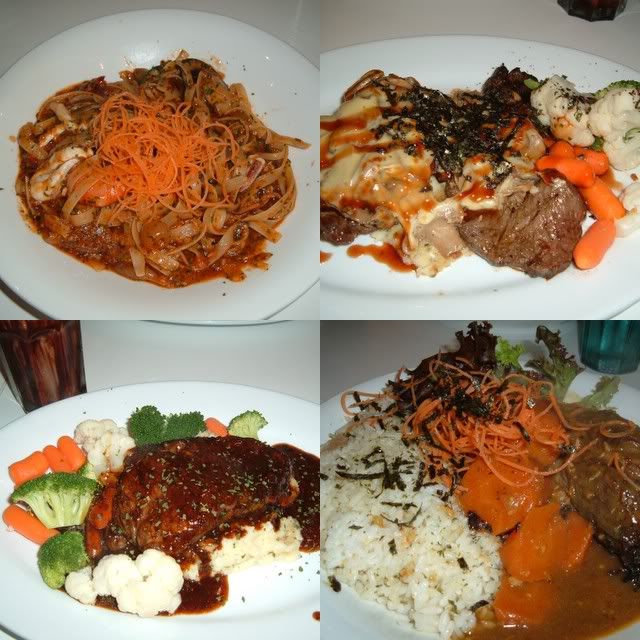 Our dinner...Sponsored by our Finance Manager of the day...Thks, Ling..

[U]'r3 [B]eInG [L]oVed [B]y [M]3


snow fairy at 22:39;

___________________________________