Hasn't been blogging for the past few days...*haha*..busy slacking...
Back for some randoms updates...
Wasn't feeling good going to work recently..*sianz*...Work today was horrible..Packed till no time for me to snake...Simply hate it...
Just met up with my babelicious after my work..Went to fie's house for dinner and slacking...*haha*...So good of fie for sending us back home...
Tuesday
Took leave on this day...*shiok*...Didn't plan to go anything or do anything..A day exclusively for resting...Woke up early noon and slack till early noon...Headed to Jurong Entertainment to accompany my boy to pay his road tax fee...After walked around and munch alittle before we headed back home to be a couch potato..
Headed IMM for dinner..Bought my boy to try out 'Pepper Lunch'..he's a mountain tortoise..Dine in 'Pepper Lunch' once but wasn't fascinated by it...so it has been quite sometimes before i stepped into it...but a thumb up from my boy..*haha*...I still prefer the Tepanyaki @ Wisma Food Republic..Afterwhich we walked around and had ice-cream for desserts before we headed back home...
It's time for some photo posting!!
Early early Morning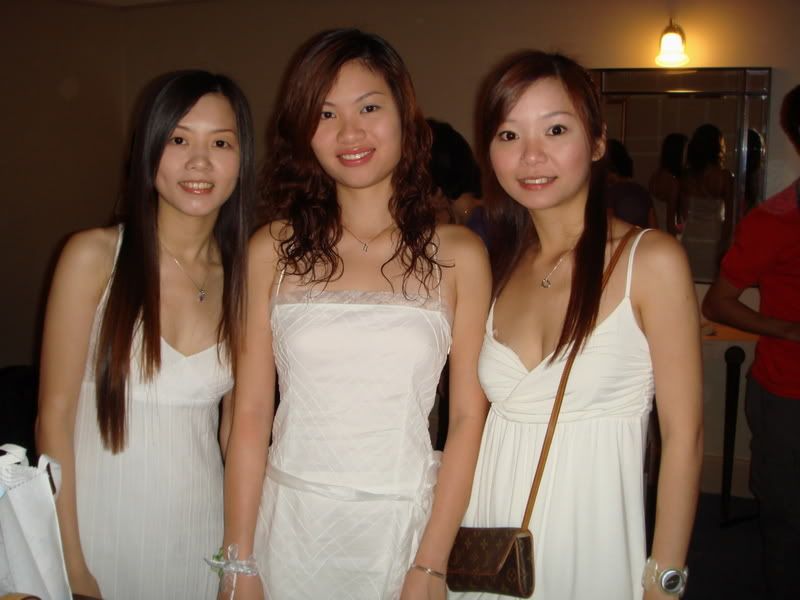 We're the 'JIE MEI'..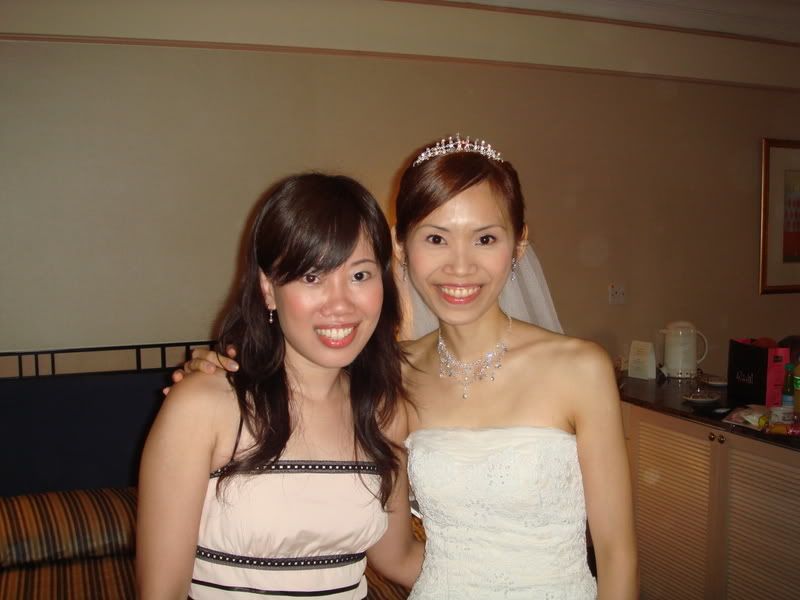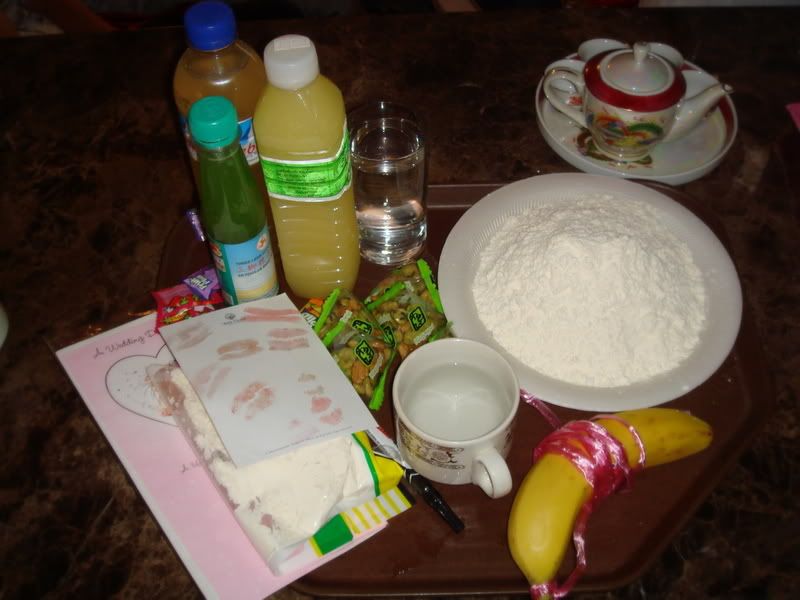 Our necessity sobotage ingredients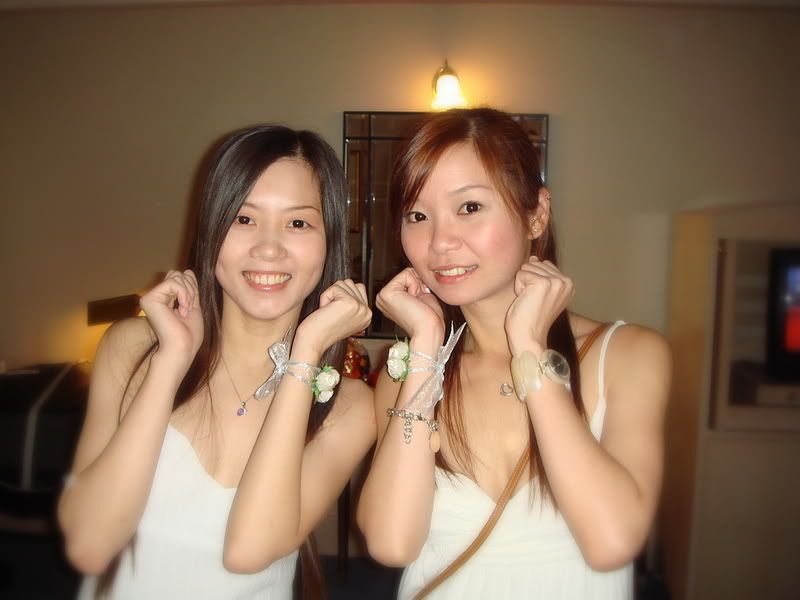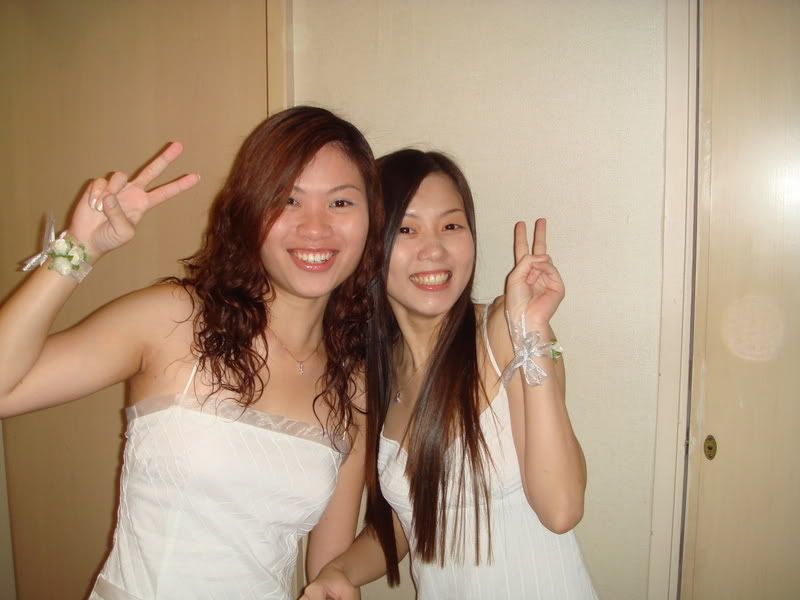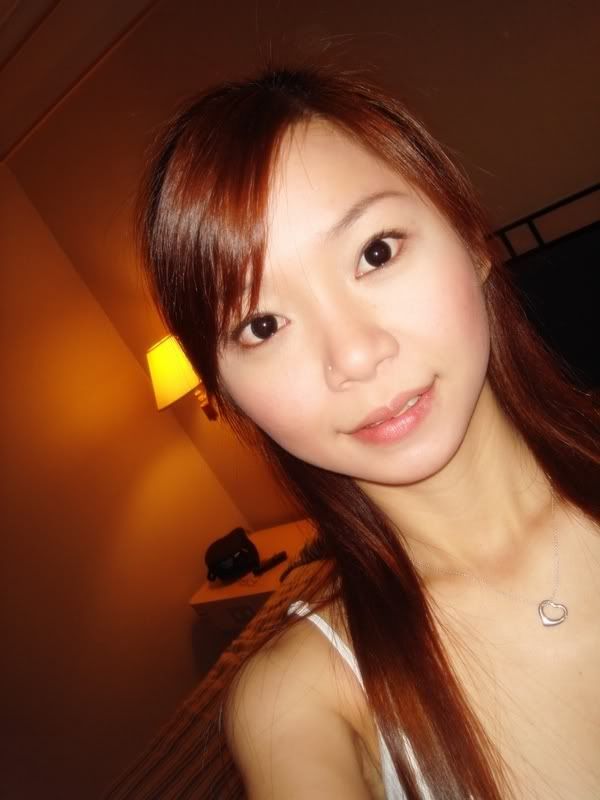 Getting abit boring..So Self-snapping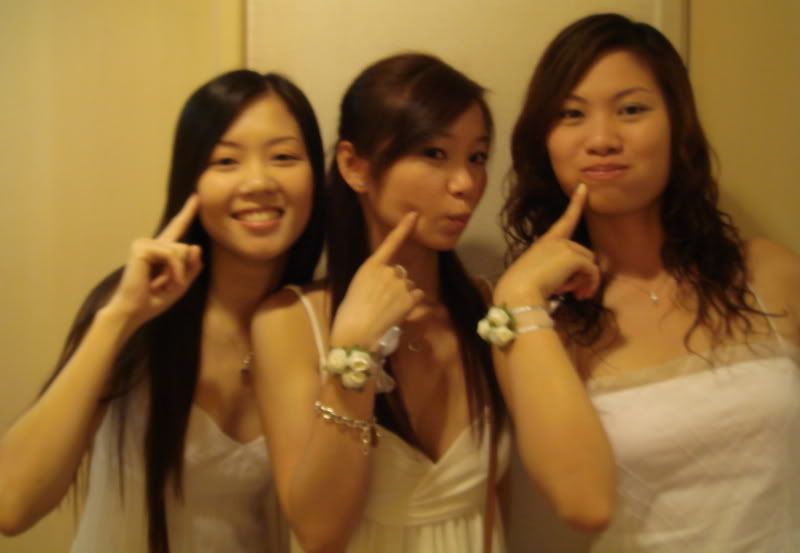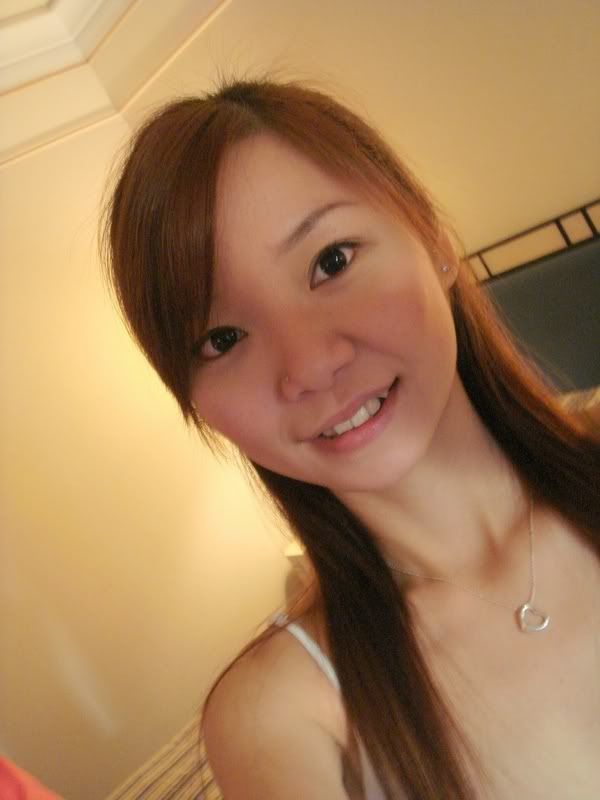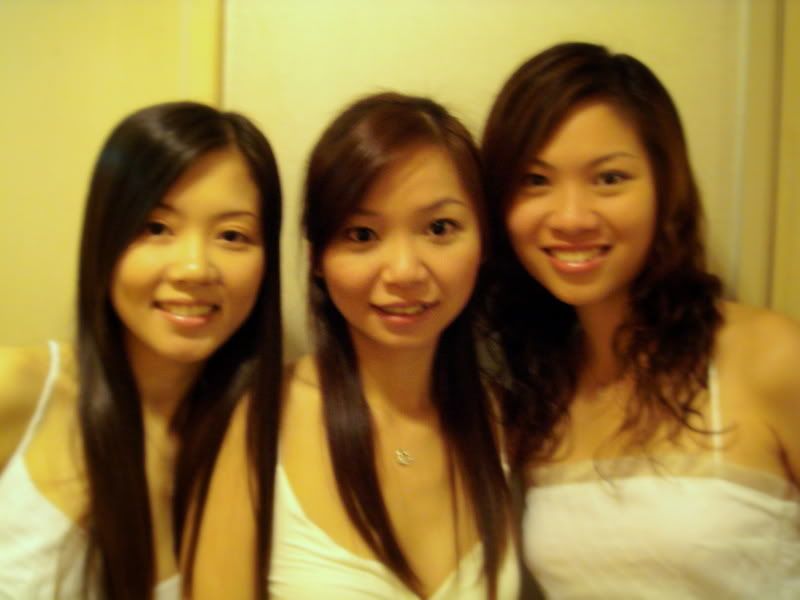 Dinner @ York Hotel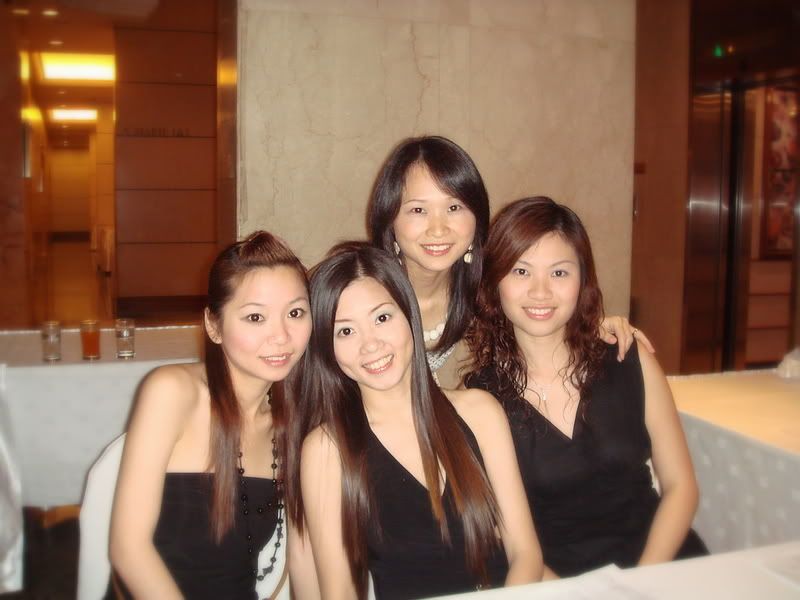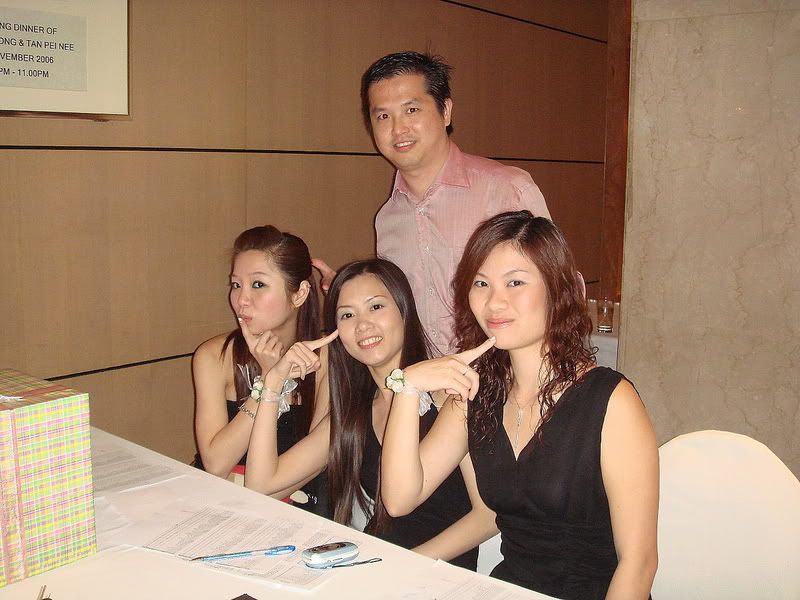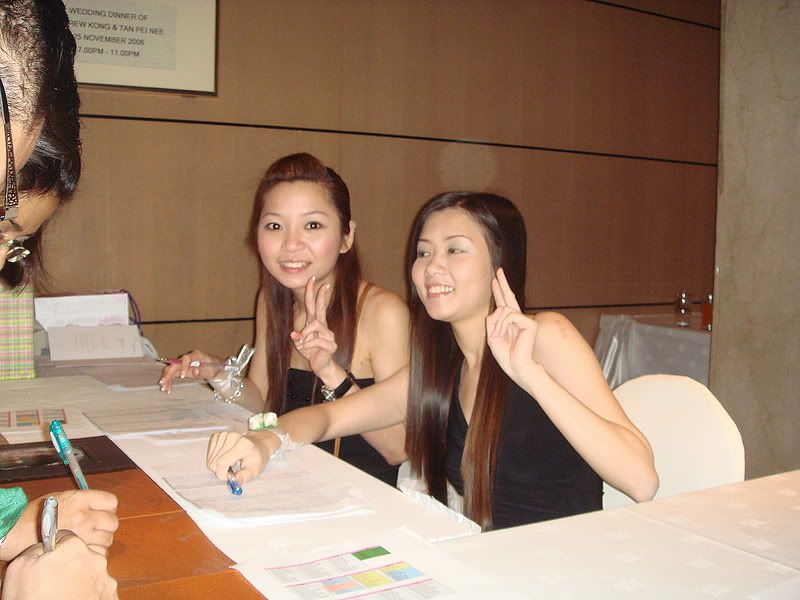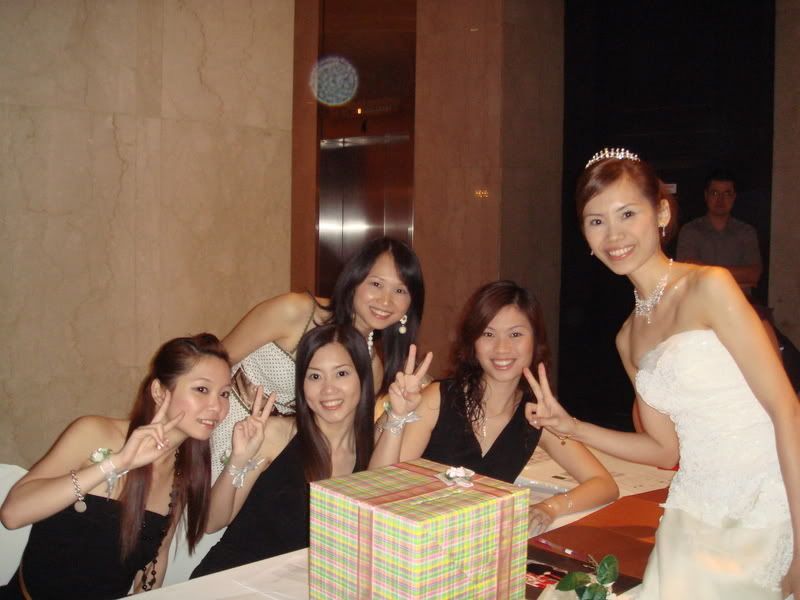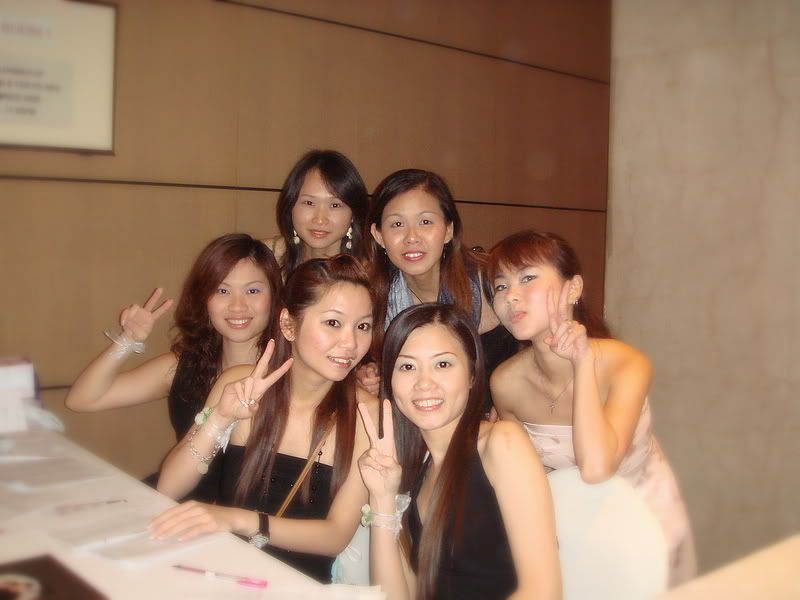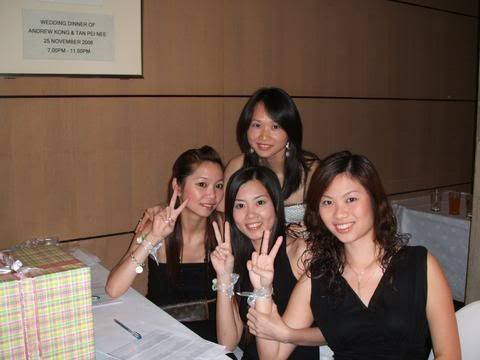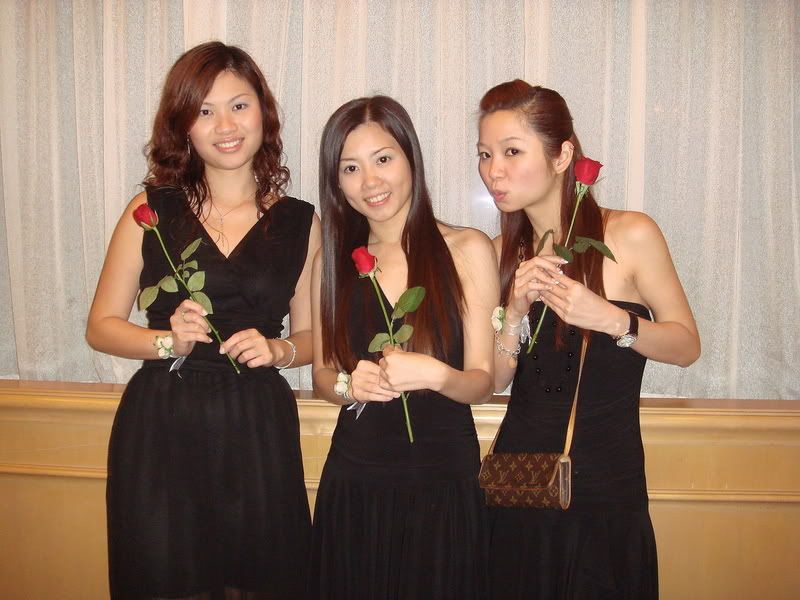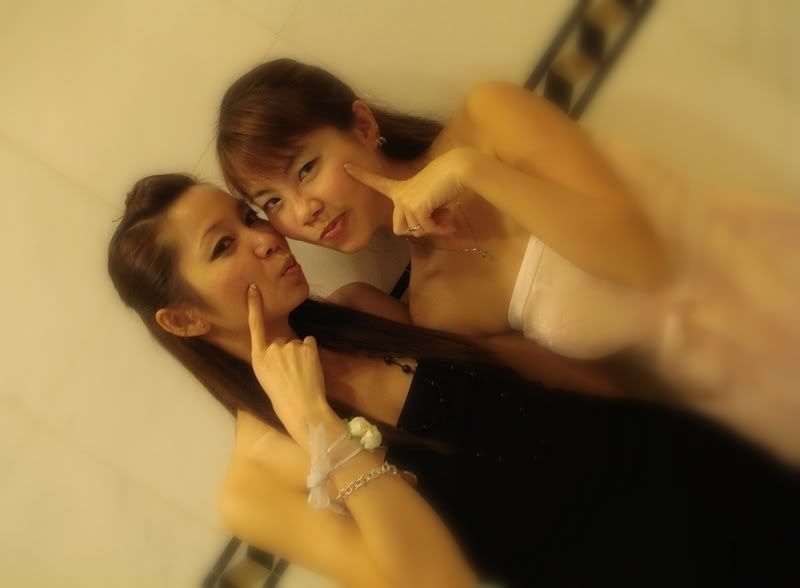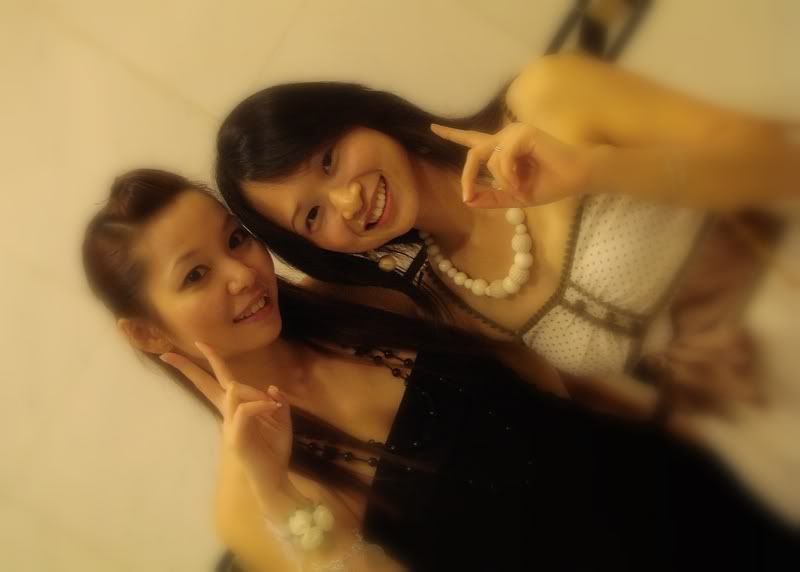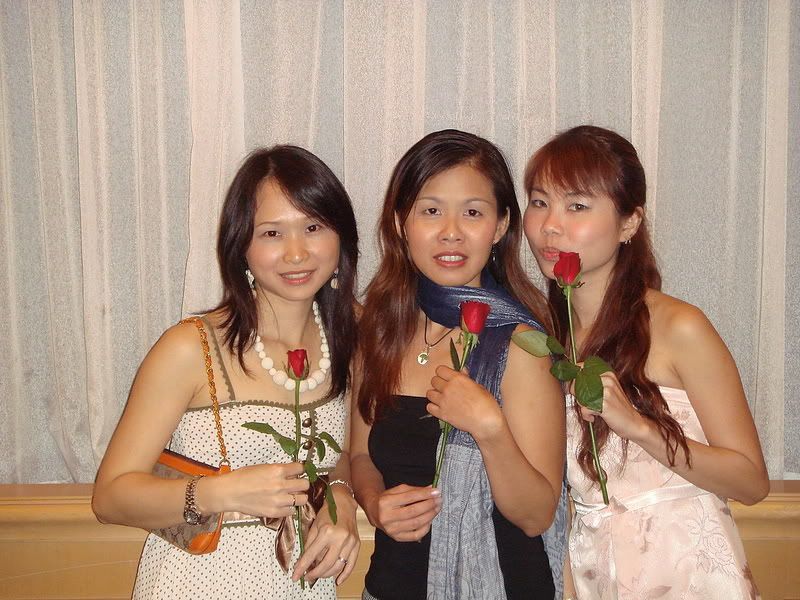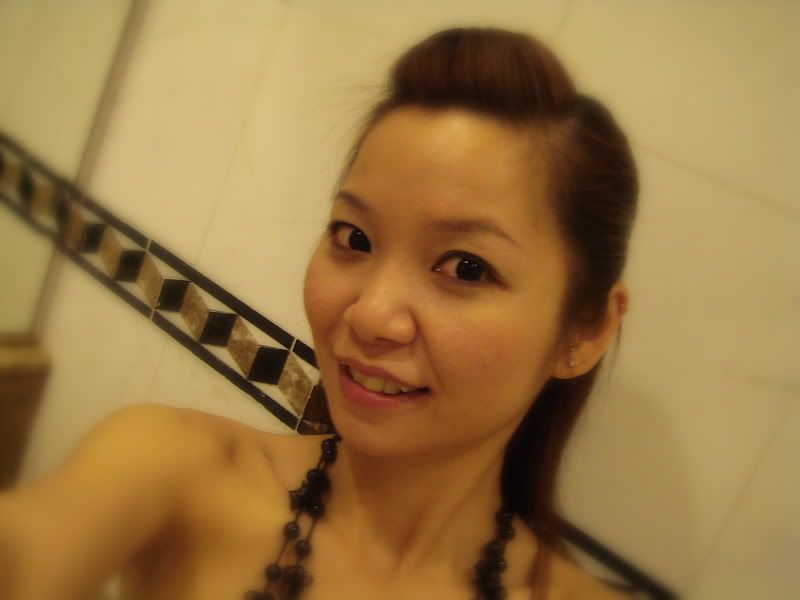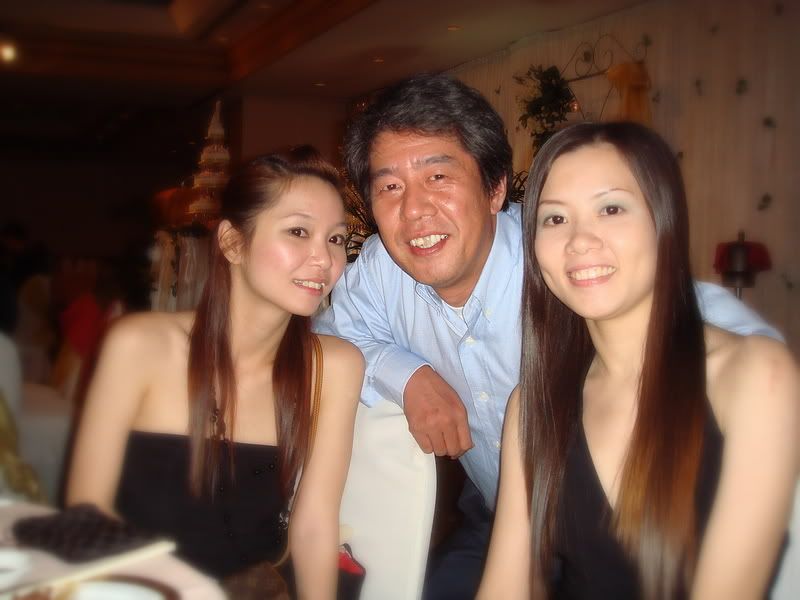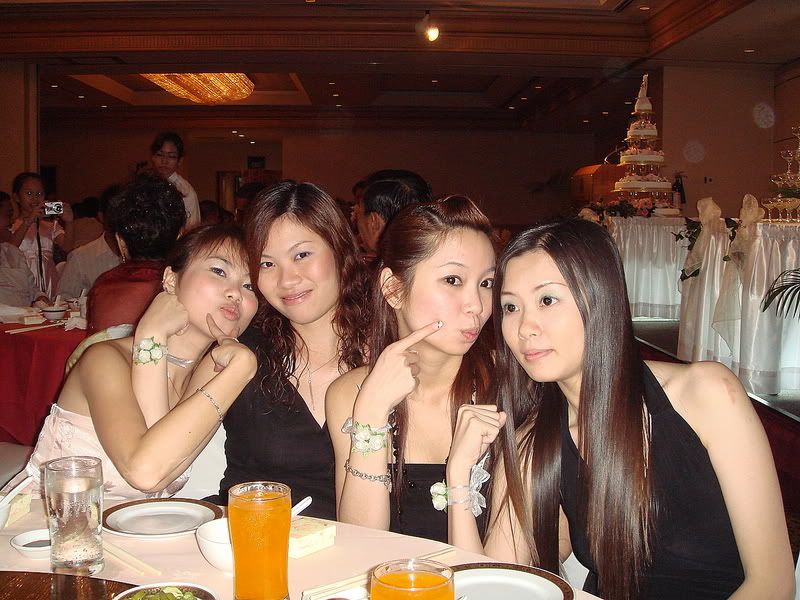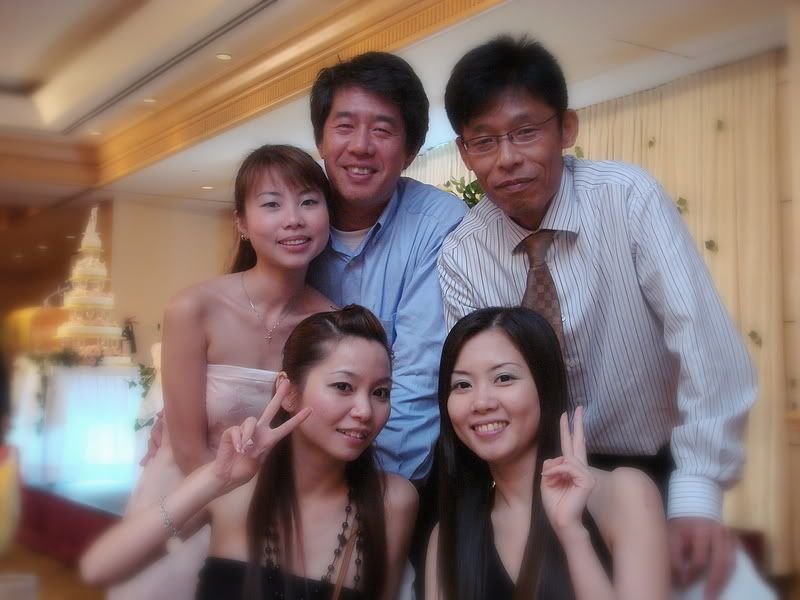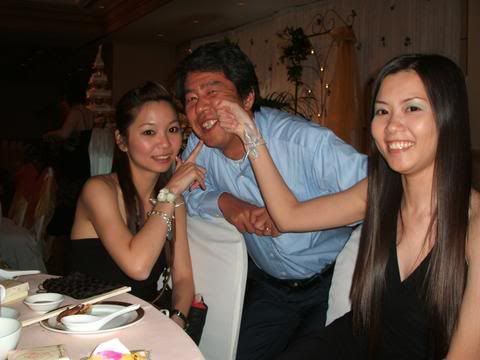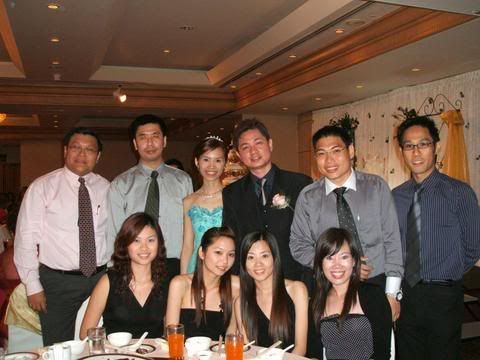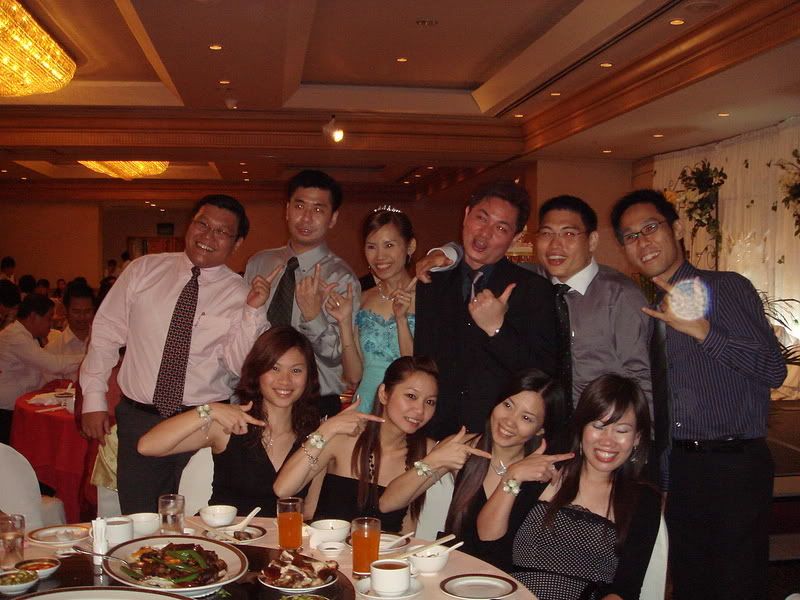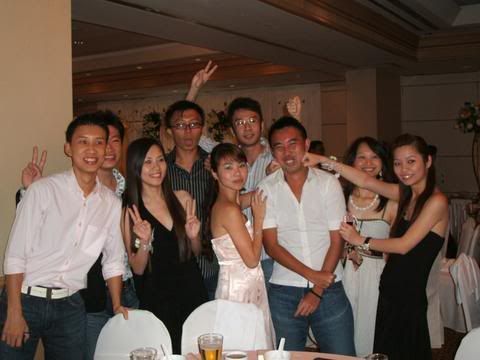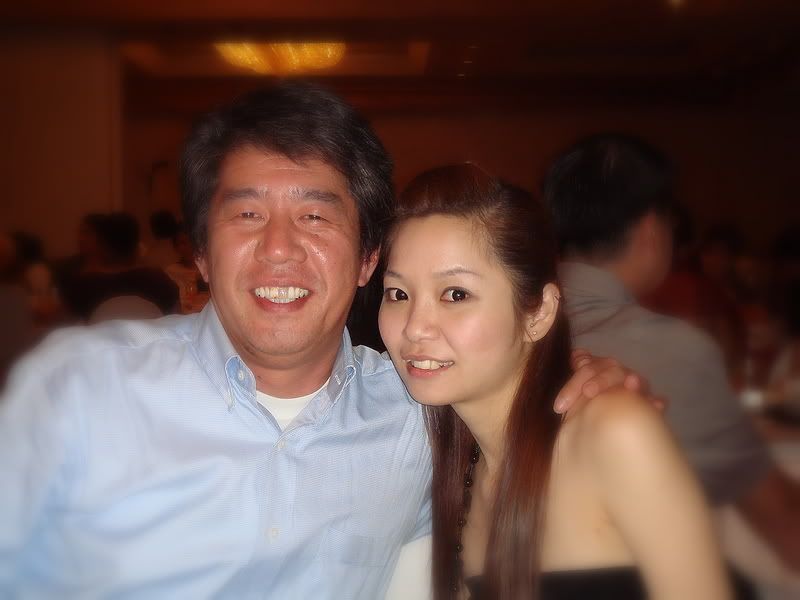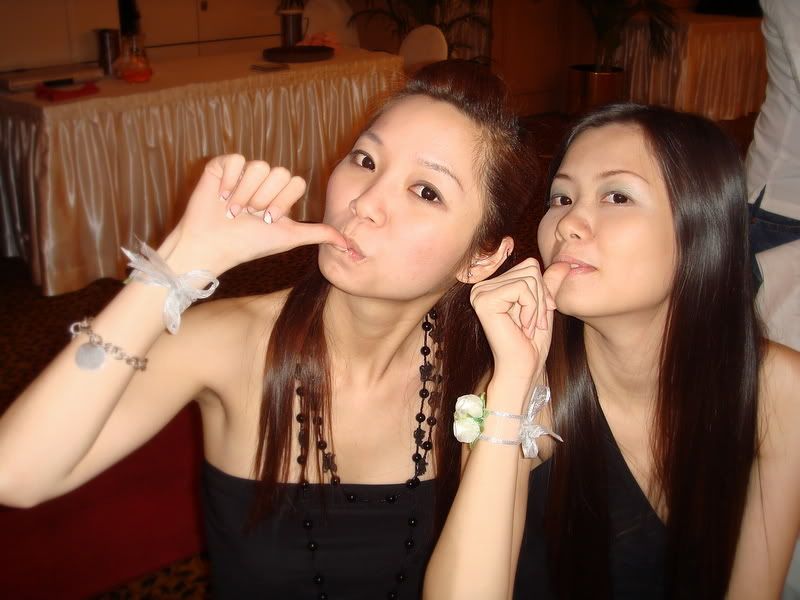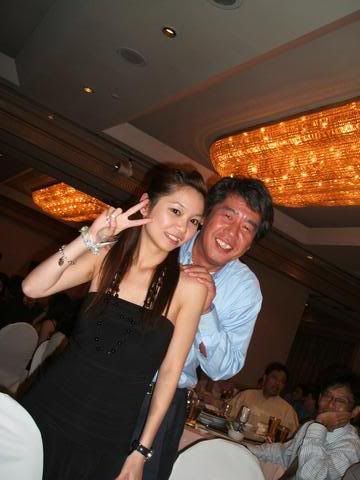 [U]'r3 [B]eInG [L]oVed [B]y [M]3


snow fairy at 00:04;

___________________________________
Any kind soul??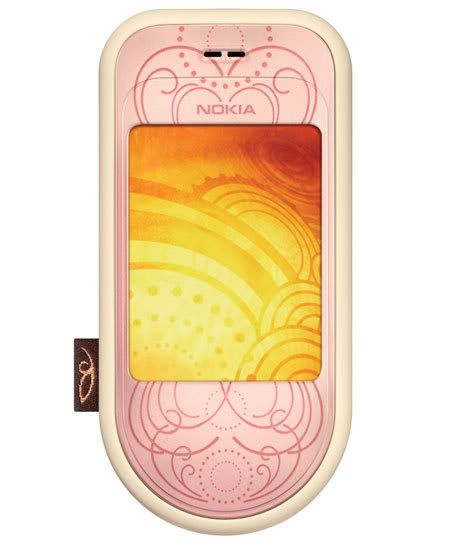 Isn't it sweet??

These are the Key Features

* Stylish swivel design with elaborate, tooled surfaces and embossed finishing
* Integrated 2 megapixel camera with 8x digital zoom
* Easy to use Nokia Xpress Audio Messaging function
* Bluetooth enabled for hassle-free, wireless connectivity
* Integrated stereo music player and FM radio
* 128 MB microSD memory card slot supporting expandable memory of up to 2 GB

Should i or should i not??


My boy intend to get a new cellphone as well...*haha*..Finally he wanted to change it..Went to Jurong Point to check out the available models there...A LG Black Label Series KG810 caught his eye..But too bad nil stock there so he didn't manage to get one..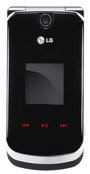 [U]'r3 [B]eInG [L]oVed [B]y [M]3

snow fairy at 23:42;













Just some updates on PN's wedding day...

Woke up early morning at about 5.30am...Faster bathe, doll up and leave my house to York Hotel at about 6.45am...This is the first time i'm driving alone all the way to town sia..Abit nervous but it was fun!! Thought that i will be a slow driving tortoise on the road but nope I was early, supposed to reach at about 7.15am instead i reach ten minutes earlier..Waited for Violet to arrive before we head to the hotel room..First, we prepared all the necessity items for the sobotage before it's time for our photos taking...We planned like 4 games but only managed to played 3...But overall we did had a great time...

Headed back home for some rest at about 1pm..First accompany my boy for his lunch then back home to take a short nap..I was too tired to stay awake...Get outta of my comfort bed at about 4.40pm...Bathe and got myself prepared to head York Hotel again at 6pm...Got into the duty as a receptionist before the dinner commence at 8pm..This wedding made me meet up with long time no see ex-colleagues..Ex-Annual D&D sia...Of cos without failed, my pinky baby was in action...Took hell loads of candid photos..

Ended my day at about 12mid-night..I really enjoy myself muchy...

Shall upload those photos soon....Stay tuned!!

That's about it..Gonna head out soon...




[U]'r3 [B]eInG [L]oVed [B]y [M]3




snow fairy at 13:27;

___________________________________



ErrmM..
ErmMm..
I think i lost my LV coin purse...The last time i used it was when i was having my dinner with my boy at Jurong Point yesterday..After, i don't remember whether did i paid for anything else...Is either i dropped it accidentally in my boy's car or someone have pickpocket it...Couldn't find it this morning when i need it to enter the LRT station...I'm left with not a single cents as this LV coin purse played a very important role in my daily life...I can't go anywhere without it..My money with two ATM cards and a EZ-Link card were inside...So no choice, ask my mom for help...*Argh!!*..This causes me to be late for work as well..*Sickening*..

Hopefully my boy will find it in his car..*Pray hard*..

If not, i will need to
- call up the bank to terminate my cards
- head LV boutique to purchase a similar one..*Argh, it costs about $245 now...It's about $70 more expensive than i last bought it*..

And worst, i will be penniless for at least three days...*haha*...




[U]'r3 [B]eInG [L]oVed [B]y [M]3




snow fairy at 12:48;

___________________________________



Work was as normal but some kinda of lazy bum cells was crawling around my body...I'm abit not in the mood for work for this week so shall not blog about it..

Went for a shopping session with my colleague, Violet yesterday...Wanted to grab some stuffs but again nothing seem to catch my attention..Guess i gonna wear the tube dinner dress that i had for the upcoming event...*Argh, that's sickening*..but nvm, i shall save up this amount of $$ instead..Afterwhich we headed to have our dinner @ Crystal Jade...It's a treat from me for my birthday..*haha*..i know it comes abit late but better than nothing...After, we headed Swensen for their ice-cream desserts & some gossiping..Ended my day quite early..@ about 10pm...

Will be heading home for dinner today no matter what..Partly is because it has been nearly a week or so that i always dine out for dinner with my boy...*oOps*..And also i need to pamper my nails with colours & design again...Had a simple design in mind that suit this coming wedding event..*keke*...Hopefully it turn out to be nice...

Gonna be back to my workspace liao...

Ta Ta




[U]'r3 [B]eInG [L]oVed [B]y [M]3




snow fairy at 13:02;

___________________________________



Woke up at around 12pm today...Bathe and got prepared before we headed for China Square(again), lunch @ Far East...Went for some shopping there as well..Tried to find myself a black dinner dress for an upcoming wedding event but was invalid...Nothing seems to catch my eyes...That's pretty sad...After all those walking here and there, we got tired and headed back home to slack till dinner at Taman Jurong 'Curry Fish Head'..

Saturday

Woke up super duper early at around 9am..Totally insane...A non-working Saturday that i got up aimlessly not knowing what to do..Maybe i slept too early at around 10pm+ the previous night..Oh mi gosh*...Forced myself back to bed but i just can't...So no choice, without giving my boy a disturb call, i got myself prepared in a very dilly-dally way and headed his house..Took a public transport there as well as i got too much time to waste...Once there, called him at his doorstep to open the sensor door...

Soon after he's done..We headed Jurong Point for our lunch, some game entertainment, some shopping before we headed back again...Oh, i took a short nap again...Too tired...Slept for about 3hrs before we headed Entertainment Center to meet up a buyer who is buying a toy from him..After, we headed to IMM..Planned to do some shopping and have dinner...But due to the massive jam at the carpark area, by the time we found a lot, it's already 8pm+..*shit*...No time left for me to do shopping...So in end we settled our dinner at a cafe(ONLY) and then home sweet home..*sob sob*..

Argh!!...Didn't managed to get anything for myself...Argh!!




[U]'r3 [B]eInG [L]oVed [B]y [M]3




snow fairy at 23:51;

___________________________________



Gathered up with a few of my ex-colleagues yesterday at Crown Prince Swensen..Main purposes of this meet up was to discuss on ******'s wedding and to catch-up with each other's life as well..In the end, we were all busy gossiping till we almost forgot about the discussion..So Sorry...But nvm, we can chat online to discuss how can we sobotage her soon-to-be husband...*haha*...All in all, glad that all of them are doing well with their personal & working life...

Oh, can't wait till her wedding..*haha*...Although i know it's gonna be a busy & tiring day for me as i have to reach her place by 8am..But i'm sure its worth the effort...It's a showtime for my pinky baby..Snap, Snap, Snap...

Shall go for a rest before i have to start my work AGAIN...Thanks God, it's Friday...Goody Goofy mood...

'Ding Dong'

Ta Ta




[U]'r3 [B]eInG [L]oVed [B]y [M]3




snow fairy at 12:47;

___________________________________



It's all started from here,

@ Mount Faber Sky Dining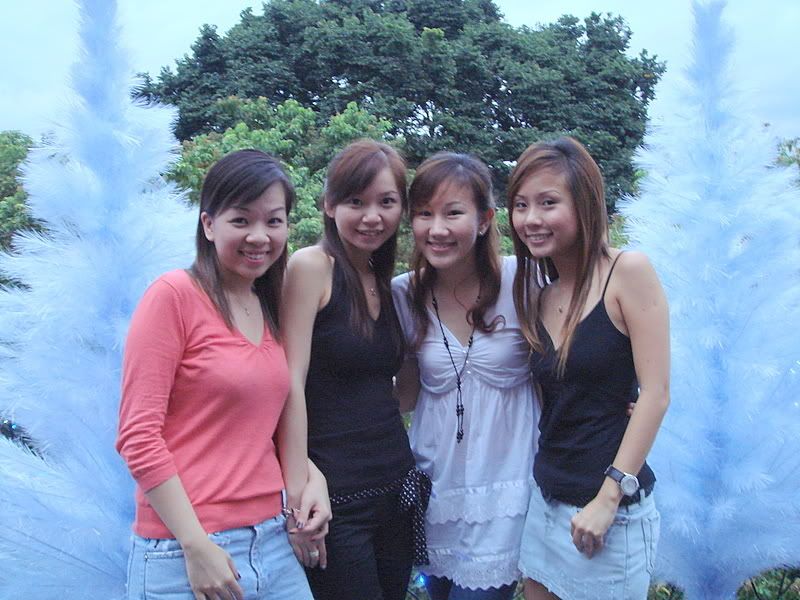 Babelicious shot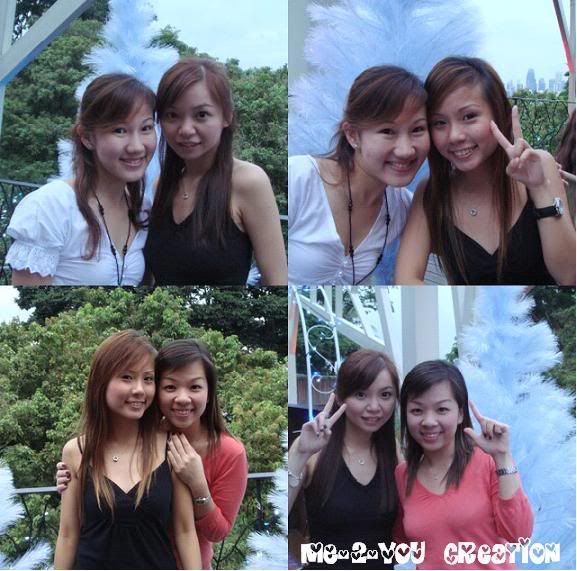 Cream of Tomato Soup Served with Garlic Crostini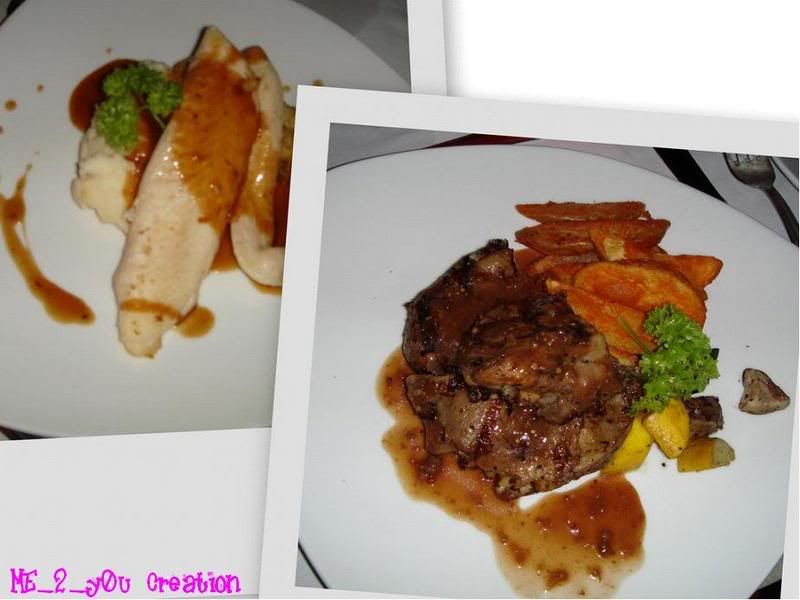 Left: Pan-fried Fish Fillet in Cajun Spice Served with sauteed garden vegetables and caramelised
Right: Grilled Chicken with Prommery Mustard Jus Served with sauteed garden vegetables and caramelised potato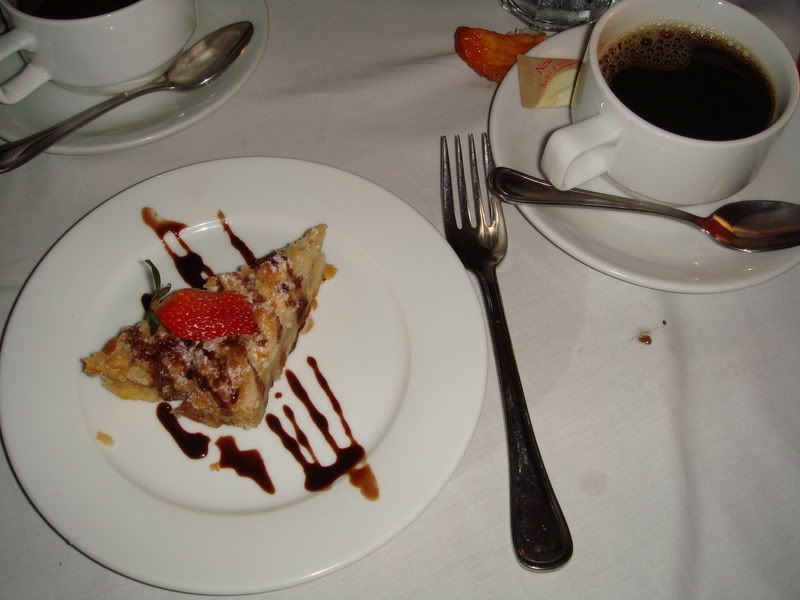 Apple Crumble Served with strawberry coulis With Coffee/Tea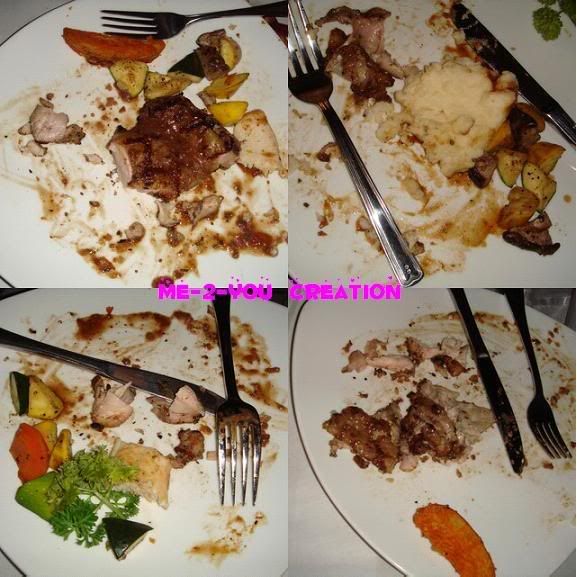 Look!!..This is how messy we are..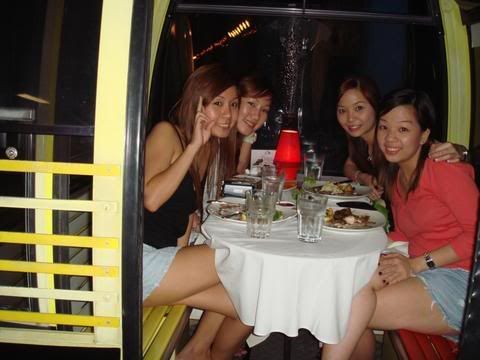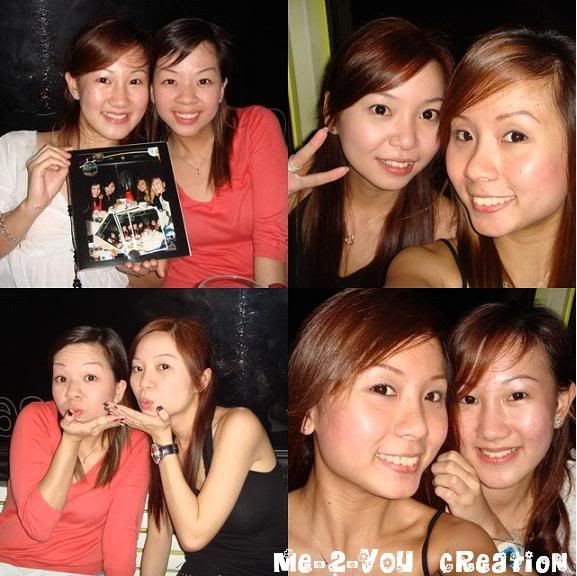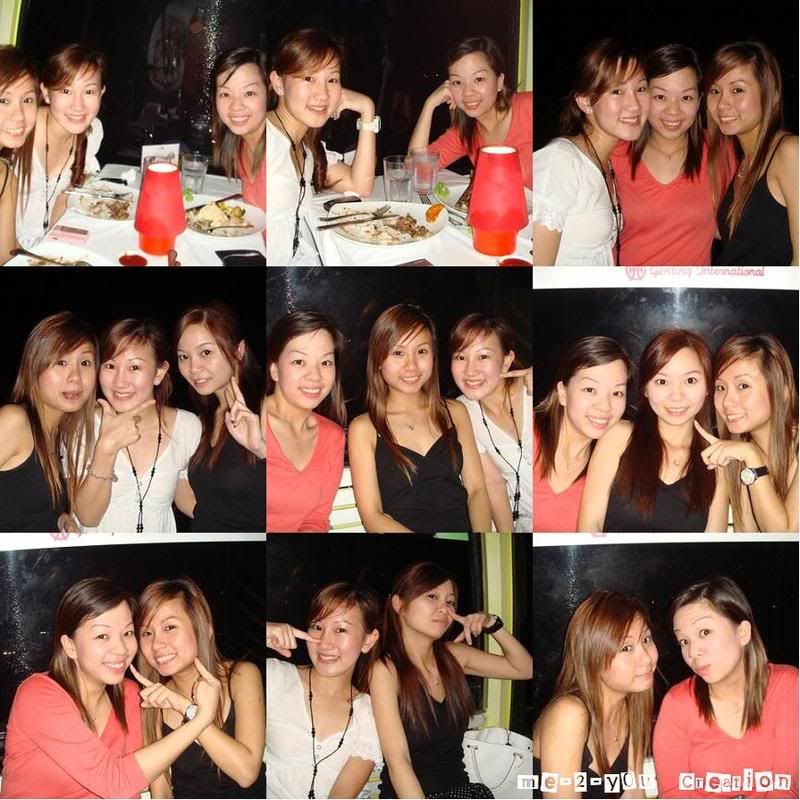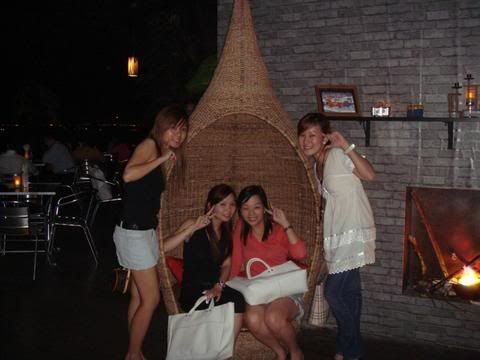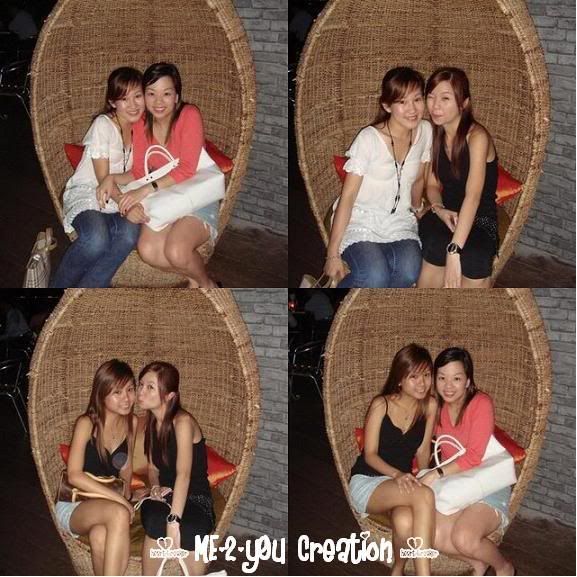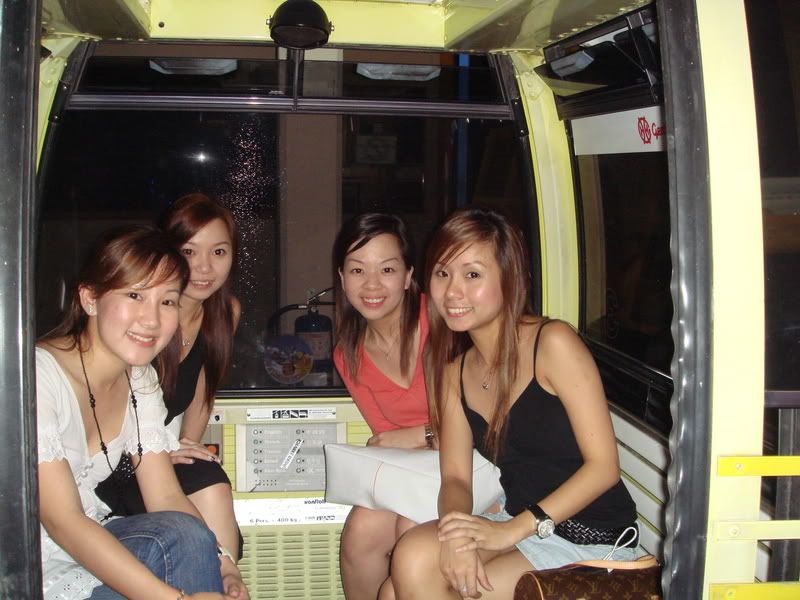 @ Haggan Daz
Tine having Pink Beauty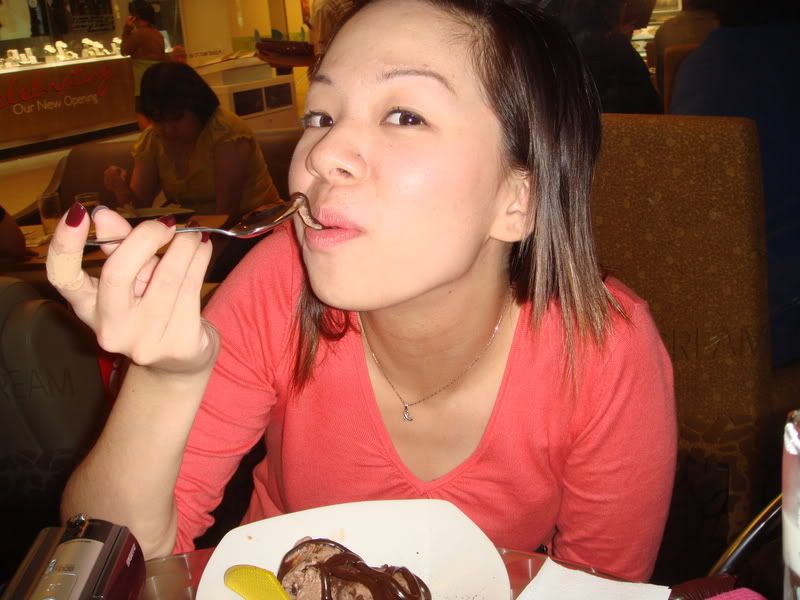 Fie's Desirable
Ling had Cookie Crunch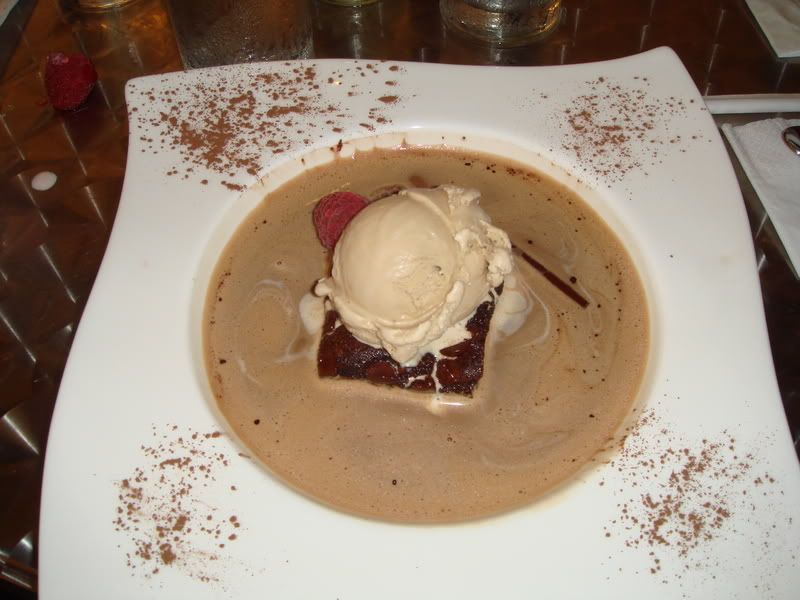 Mine - Venetian Love..*Yummy Yummy*..

Last but not least


My BIRTHDAY PRESENT from my Babelicious

[U]'r3 [B]eInG [L]oVed [B]y [M]3

snow fairy at 23:05;

___________________________________