Work has been busy for me this week..had been doing OT-ing for the past few days and there will be more coming up...most probably I might need to work on Saturday as well..*cross finger*...Just today I knocked off at around 8pm..It's so tiring staring at the computer for more than 10hrs...I'm lacking of my beauty sleep!!! I can see my dark circle & eye-bags getting obvious...NO WAY MAN!!!
These few days I've been craving for a lot of food again..especially craving 'Red Bean' bun for lunch...I dun knw why, but I just feel like eating it...
Food Craving list:
- Fench Toast from Hong Kong Café
- Claypot Chicken Rice from Geylang
- FrogLeg Porridge from Geylang
- Chocolate Delight Doughnuts from Vinco
- Sam Shui Chicken from Soup Restaurant
- POWER Nasi Lemak from Boon Lay
- Hippo Kinder Borneo from Candy Empire
- BBQ Chicken Wings
Oh, there're so many but so little time...Sometimes I hate myself being so GREEDY...I guess this time round I need much longer time to clear this list as compared to the previous time...*keke*..Not much of the our time are been glued together unlike last time...but nvm, I will take my time and the list shall goes on and on.................
Ok...gonna catch the drama 'Wedding' before I turn in....
Charles...
[U]'r3 [B]eInG [L]oVed [B]y [M]3

snow fairy at 23:35;

___________________________________



Watched the movie 'Mr. Beans Holiday' last evening at Marina Square...It's hilarious..*thumb up*...It has been quite sometime I laughed my heart out for comedy movie..Another thing that makes my Sunday more happier was that when walking towards the exit door soon after the movie ended, a small boy suddenly held my hands...of cause I didn't know that, I thought it was my boy...When I turned towards the direction, I can't see my boy in fact I saw a small figure beside me...it's a small boy holding onto my hand as if I'm his mummy and my boy was right behind me...It took us quite long to tune into the situation and soon after the small boy realized it, he let go with an embarrassed smiling face and looked for his mummy instead...My boy & I immediately burst into laughter along our way..Apart from that, I'm pretty naughty to wave good-bye to the small boy when I noticed that he kept looking at us...

Didn't sleep well for the past few nights...my shoulder is giving me some ache till now...*Ooh gosh*...




[U]'r3 [B]eInG [L]oVed [B]y [M]3




snow fairy at 13:03;

___________________________________



Since I'm that early, here I go blog alittle before I start work bah...Around 30mins to kill...

I remembered when I was still in Pioneer, my timing to reach office was always at the very last minutes or maybe 2-3mins late...you can always see me rushing my footsteps like mad...For now, I'm like relaxing till the max..doing things slowly...ErmM, I kinda like this feeling...but sad to say it's also kinda tiring too...cause I knew it in my head that I can use this extra time to sleep longer...*argh*...I need more beauty sleep!!!

Will be meeting my babelicious tonight after work to attend Ling's grandmom's wake...She passed away yesterday..Gonna rush back home on the dot, change and will meet up with Grace, Tine & Fie...

Ok...Shall stop now...

Morning Assembly gonna start anytime soon...

Charles...





[U]'r3 [B]eInG [L]oVed [B]y [M]3




snow fairy at 08:33;

___________________________________

I'm missing

SOMEONE

...




[U]'r3 [B]eInG [L]oVed [B]y [M]3




snow fairy at 13:27;

___________________________________



I had a good night sleep last night..Saturday night and also Friday night...For that, that's explain why I don't even have a single feel of Monday Blues...This weekend was a sleeping week for me...Really slept till my heart contented...Yahoo!!..

Sunday
Woke up 1pm..
Bathe & got prepared..
Waited for my boy to come back...
Headed China Square at around 2pm+..
~Light Lunch @ Ya Kun Kaya Toast~
Hopped by Far East, Wisma, Takashimaya & Lucky Plaza..
~Shopping~Shopping~
Headed 'Spaggeddies' @ Paragon for dinner..
Home sweet home empty-handed at around 9pm+...


Saturday
Woke up at 11am+...(so reluctant to wake up)...Blamed my boy for disturbing..
Bathe and get dressed up...
Headed Teck Whye for lunch..
Back home slack alittle, took a short nap as well..
Wakie up at around 5pm+..
Trimmed my hair...
Dropped by Jurong Point for dinner and entertainment...
Back home at around 8pm+..
Watched soccer match - Man United vs Bolton..Yeap! Man Utd won..4 to 1...
Catched the movie '300' that my boy downloaded...Our second time watching..(I was like half asleep, half awake watching the movie)..mainly I'm using my hearing power sia..
Was craving for Maggie mee..(my boy refused to cook for me)..
Fallen into my slumberland with hunger at around 1pm+...


While making our way to Teck Whye for our lunch..Half-way through an observant driver highlighted that one of my boy's tyre was punctured..Quickly we pulled over to the nearest petrol house to check..In fact, the air inside was left with only 54++..which can be considered as a flat tyre and it's so UNSAFE..I wonder why didn't my boy feel anything wrong?? But God bless this driver told us if not things might get worst, maybe i might not be blogging this entry or so..*touchwood*..*touchwood*..

Although this person may be helpful and beside being thankful i must said that his observant definitely brought us back to the thin line of safety..He must be some kinda hardcore driver..But one thing that i questioned myself...Is he a weirdo? Or just me being too careless? Can't imagine he actually looked/noticed at so many areas including the most unnoticeable tyre while he's driving...And sad to say that I never ever once that observant like him..*Oh gosh*...And for my curiosity, i wonder how many pepole is as observant as him?

*******

Photos that i took last week or so..can't really remember...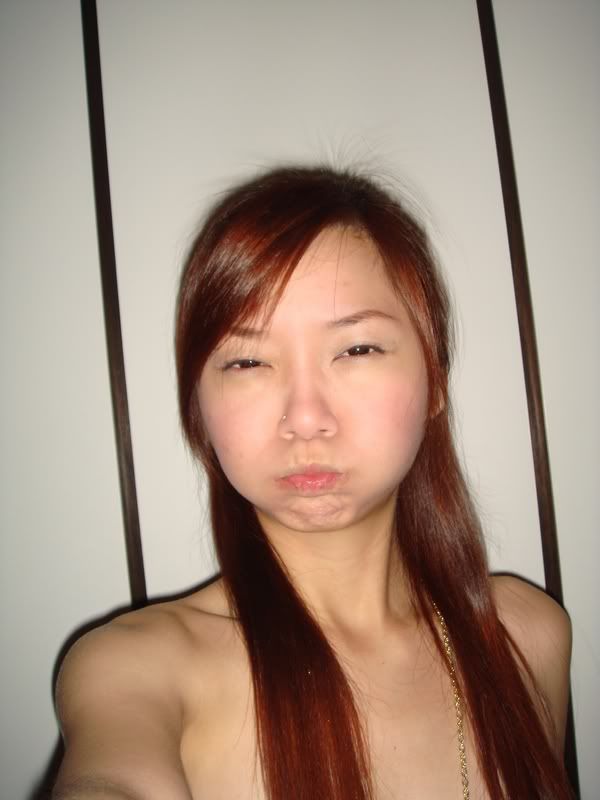 My face is so O..
Me inside my boy's car with & without his spec while he's footing petrol bill..

*******

Ok..Gtg...

Charles..




[U]'r3 [B]eInG [L]oVed [B]y [M]3




snow fairy at 20:14;

___________________________________

DANGER !! DANGER !!

PLEASE KEEP OUT!!!


I don't know what's wrong with me...but I'm feeling

LOUSY

...

I myself can even feel that a 'DO NOT DISTURB' sign is written on my face...That's explains how lousy i'm feeling right now...


Great!! Finally weekend bell is ringing..Hopefully by then i'm feeling BETTER ya!!!


Charles




[U]'r3 [B]eInG [L]oVed [B]y [M]3




snow fairy at 23:19;

___________________________________




Still loitering around at my work place...waiting for my colleagues to get ready and off for a welcome dinner for me + few of the existing colleagues that had joined a few months back...Not sure of what will be our dinner tonight but we will be heading Clarke Quay...

Although I may feel abit shy or uncomfortable but I'm sure it gonna be better for me..Killing two birds with one stone..To know them better as well as to let myself out for them to understand me...*lolX*...So far to me, they are quite friendly and easy-going..yet to taste any of their evil power..we can still chat during our free-time..And one thing best is that the bosses here including the Managing Director are all really really friendly..I voted for that...I was like so surprised with shock when I encountered their approach a few days back...For work wise, finally got my hand on the system..previously was only in the 'testing' file…although process flow still not very sure but I guess I will catch up soon...

Okie..Gonna go soon..


Ta Ta...




[U]'r3 [B]eInG [L]oVed [B]y [M]3




snow fairy at 17:50;

___________________________________



Had my weekend short & sweet...Times kinda flies too fast...Guess gonna wait till Friday till i meet my boy again..I'm hating it so much...


Sunday
Woke up early noon...Headed Jurong market for our lunch before we hopped by Jurong Point to wonder and shop around..Bought some groceries back as well..Afterwhich, back home slack and watch alittle telly and there goes taking my nap...Wakie up after like maybe an hour plus, prepare and headed Boon Lay market for our dinner...


Joke for the day:

While we are taking our dinner, a lady stranger came up to us saying...

stranger: Ms & Mr, I'm thirsty..Do you have $$ to spare??

Me & Tim: (ignored & continue with our food)

stranger: So big pot of claypot Fish!! Siao eh!!

Me & Tim: ?????????

stranger: (walk away)

Me & Time: (Laughed & smiled at each other)


Saturday

Got a wake up call from my boy early noon...Too tired to wake up but still dragged myself outta bed to prepare...Once done, headed Teck Whye for lunch then back home slacking..(Can't really remember did i took a short nap before headed out??)..But nvm, whatever...Headed to prepare myself at around 6pm+..Once done, off we went to Vivo City for dinner and movie...Supposed to have dinner together with Remus & Huishi but we are just too hungry to wait any longer so settled our dinner @ Modesto's...The food there was nice, serving was huge, pricing quite reasonable..Not bad..not bad..By the time we are done almost half of the shops were closed..nothing there for me to shop either..so headed to E-zone to pass our time and also to wait for the arrival of Remus & Huishi..Watched the movie '300'..a movie that my boy wanted to watch badly when he saw the trailer some time ago..Rating: 4/5..*thumb up*..The graphic was fantastic and stunning...Heard that the whole filming were finished within a month time..And for that in result, i should said it was a amazing master piece...If you have liked 'Troy', you could have love this as well...*haha*..but without the action of Brad Pitt...

Afterwhich, we headed Hong Kong Cafe for supper and then home sweet home...

**********

Fie's Pre-Celebration Birthday Photos...


The Birthday Gal...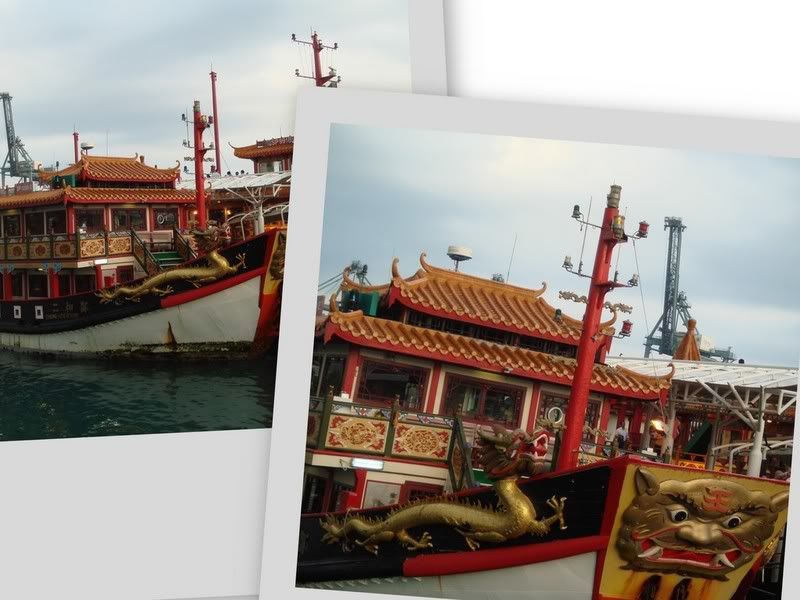 The place we gonna have our dinner...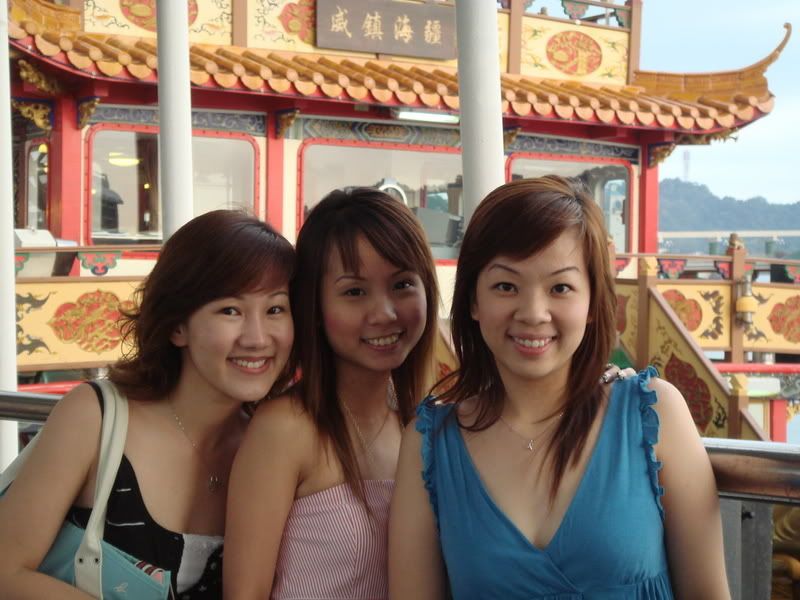 Before boarding...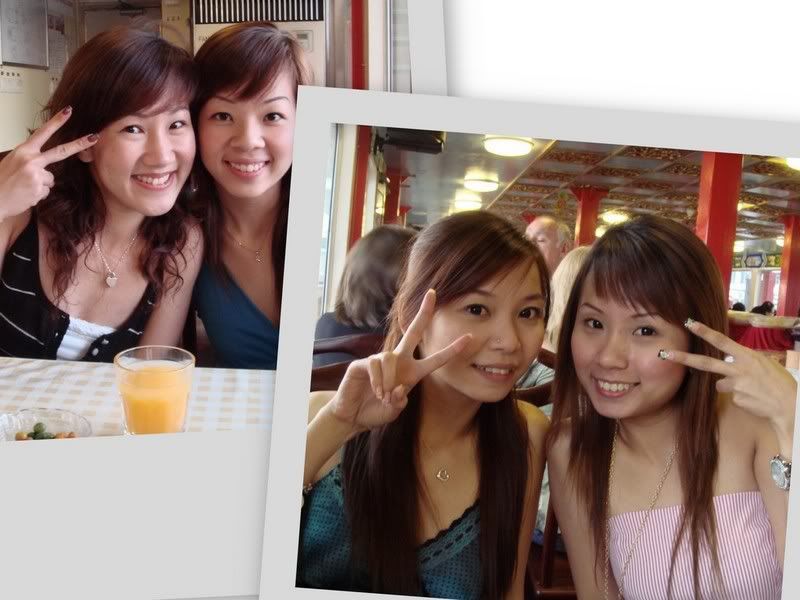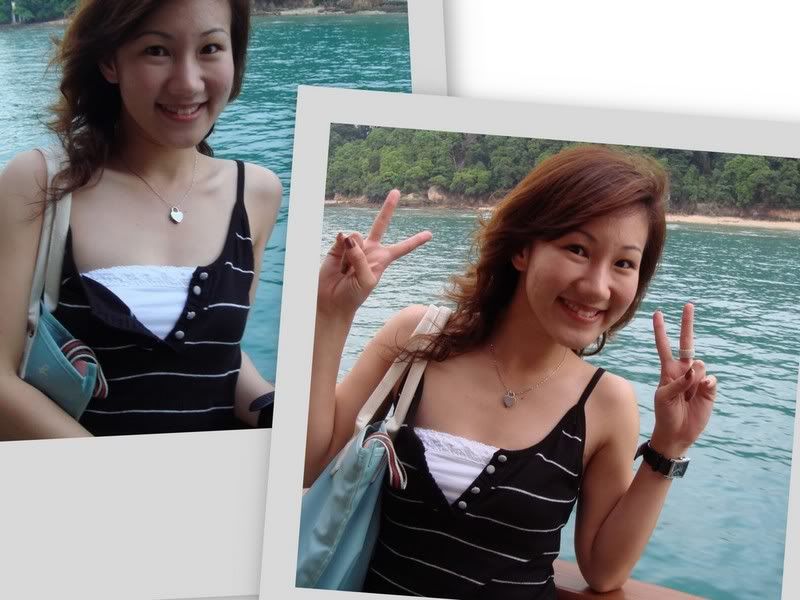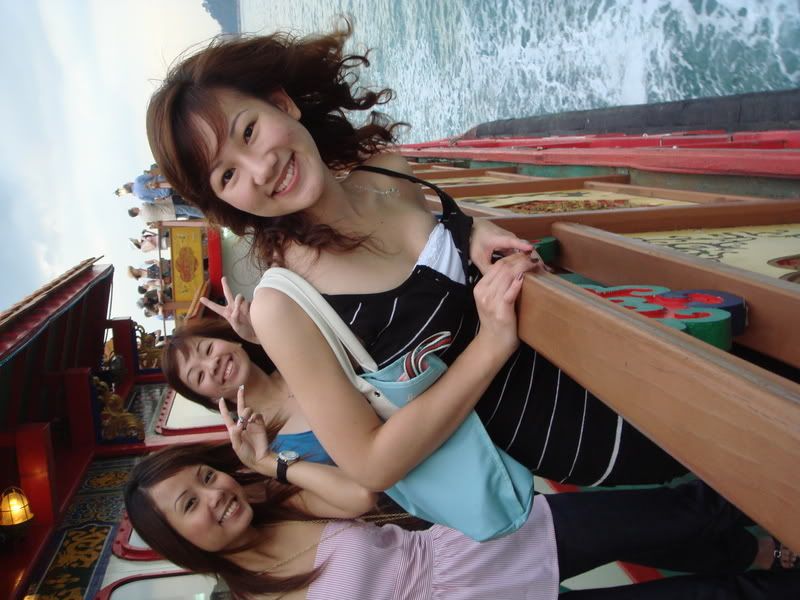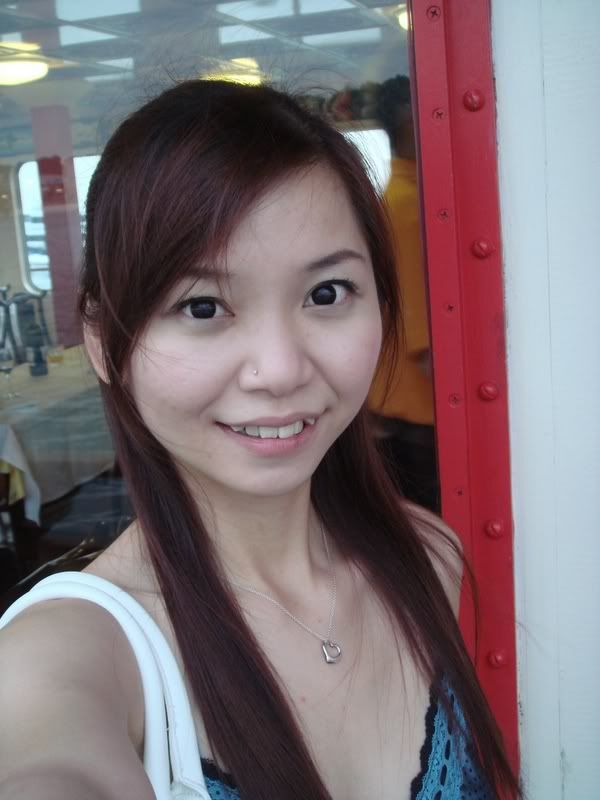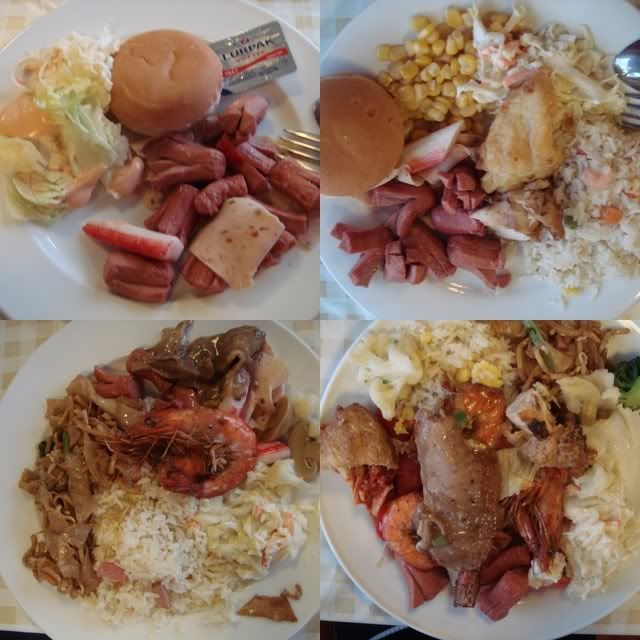 ErmM..the food there not so bad..but not many varieties to choose...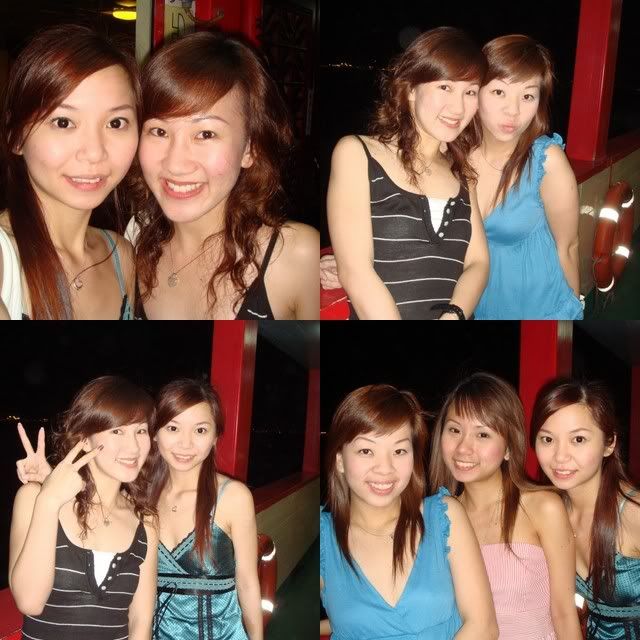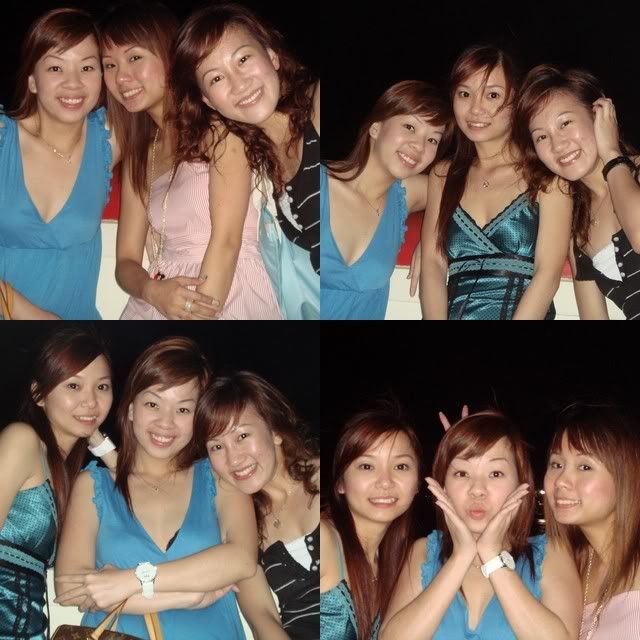 It's so windy...Our hair are all messy...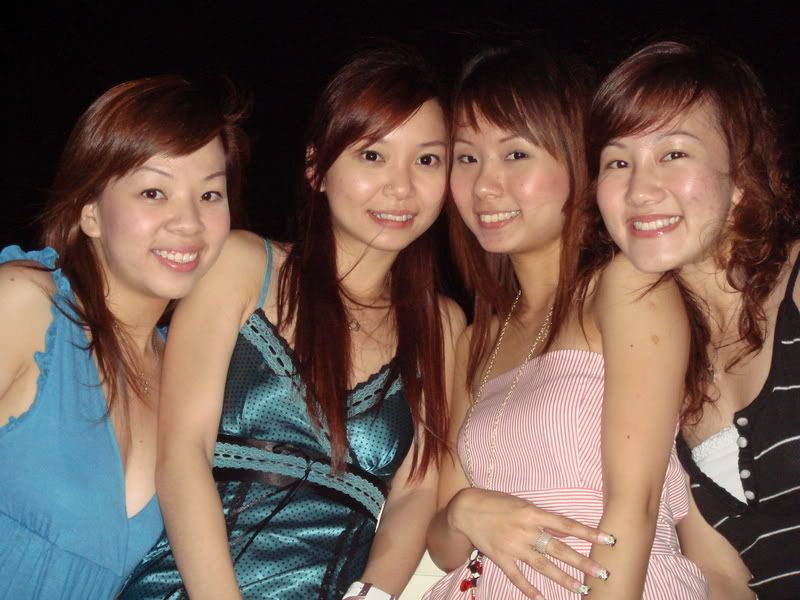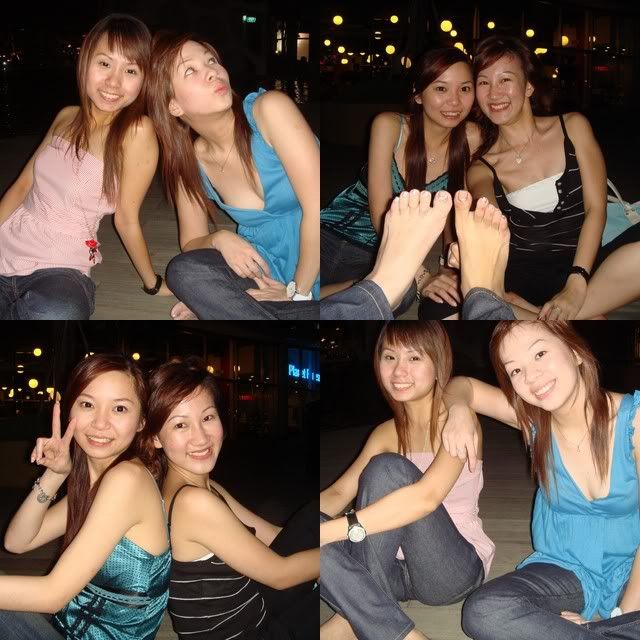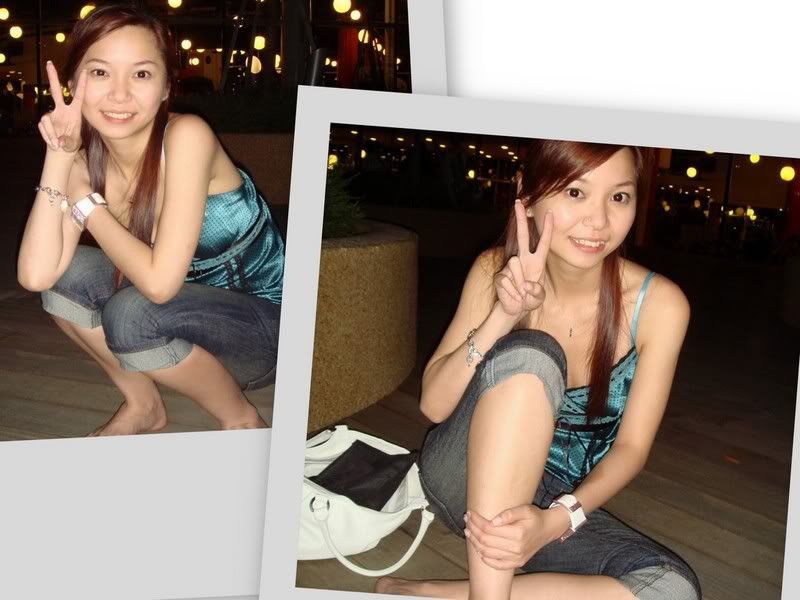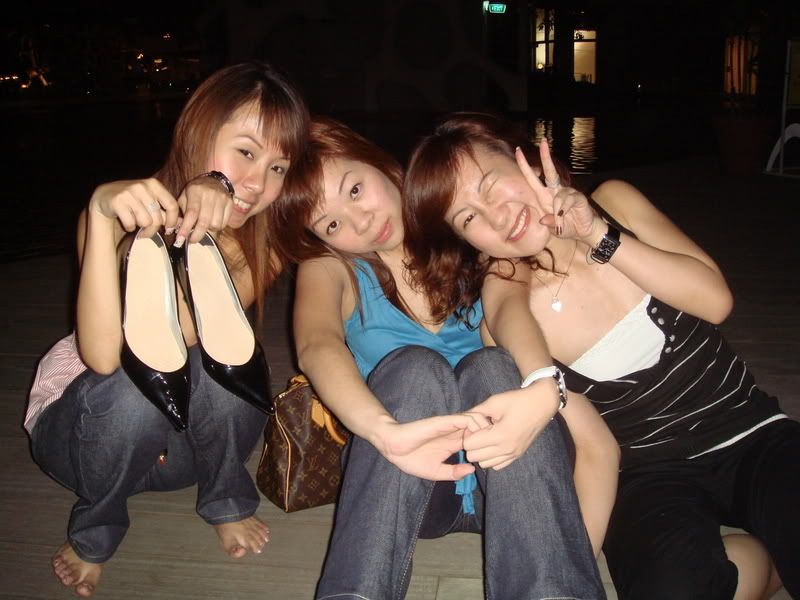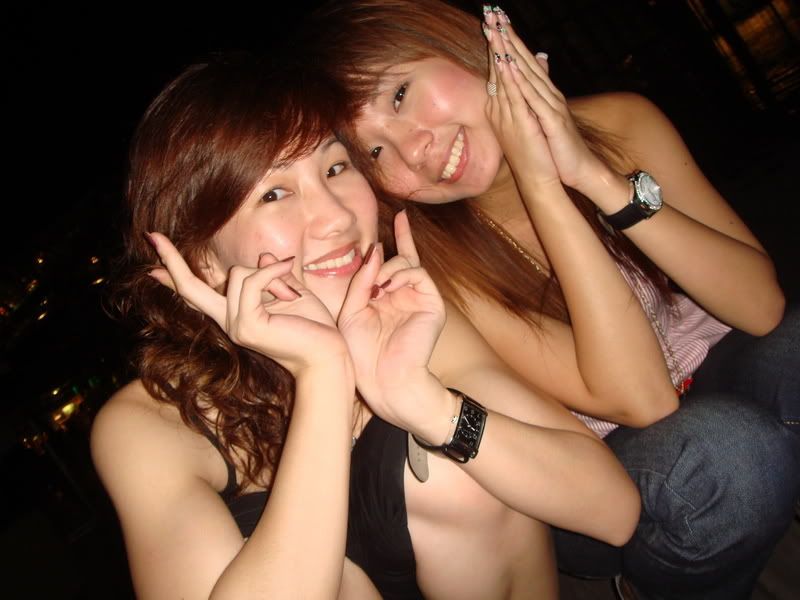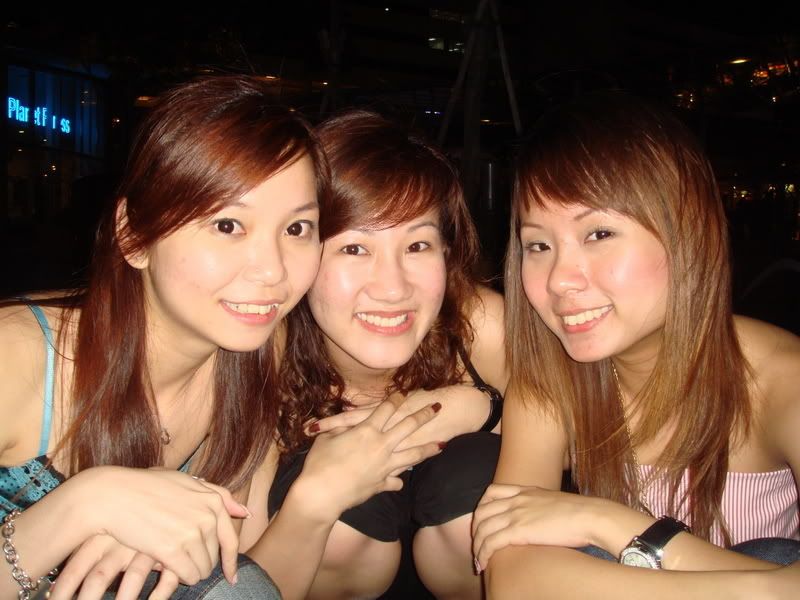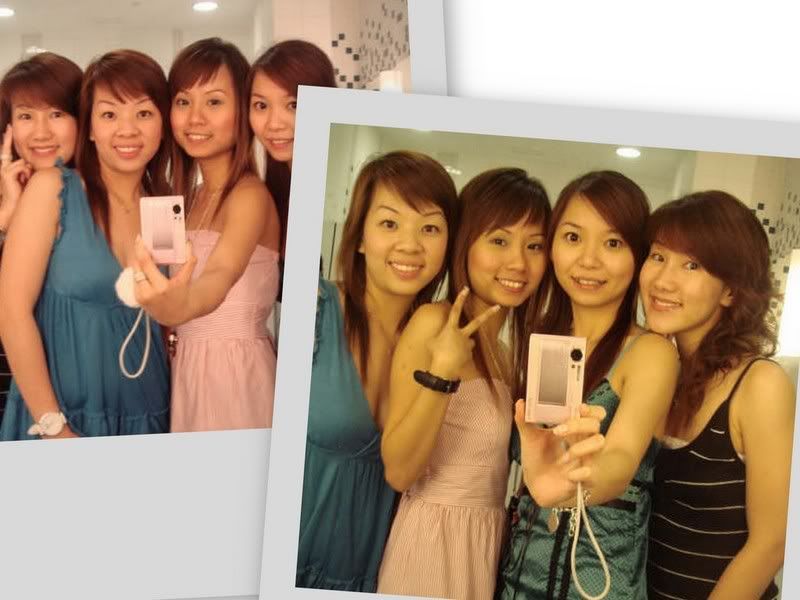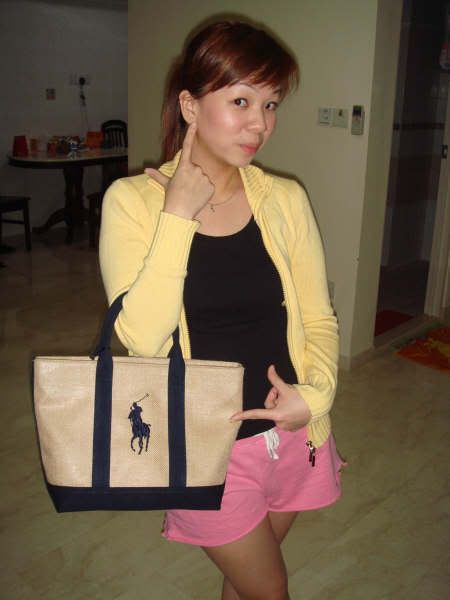 The birthday gal with her pressie...A pair of SK Jewellery Diamond Earring & a Polo Ralph Luren Tote...


That's it...

**********




[U]'r3 [B]eInG [L]oVed [B]y [M]3




snow fairy at 23:16;

___________________________________



Posting for the day!!!!





Hope you will like the pressie & surprise we had got & planned for you....

Enjoy yourself ya!!! May all your wishes all come true...

Luv ya, gal...

*******

Not going to elaborate in details today..too tired to continue...

Photos will be updated shortly...Stay tune...


Ta Ta

P/S: Maybe i know what you've wished for...*keke*...

zzZzzZZzzz




[U]'r3 [B]eInG [L]oVed [B]y [M]3




snow fairy at 00:16;

___________________________________

Leisure

Just came back home after a night out with Violet, Ginvera & Joanne...Spent our time by just shopping alittle, eating & gossiping alot...

Oh ya..gonna meet my babelicious tomorrow after work to pre-celebrate Fie's coming birthday...It's gonna be another unique dinning experience again...will be going on board for a buffet dinner at around HarbourFront...Hopefully i don't get/feel seasick...

We had already prepared a birthday present for her...in fact we bought it at the 'very last minutes'..no ideas if she will like it anot..hopefully she do but, but, before that she has to suffer...

Work

Quite a numbers of things for me to learn...Currently having my so called OJT (On-Job Training)...I'm now learning to use a very very different system 'Oracle'..not much of a user-friendly thingy...still prefer Pegasus or SAP system..more details & define and most importantly, much more easier to operate...*keke*..maybe I'm still new to it but i think i will get used to it soon..

There's an advance technology that I'm quite impressed...PC to PC free tele-conversation using broadband Internet services...It's something like MSN messenger and the diff is it's real
conversation..I've yet to touch on, but program had been installed in my computer...

Lunching there is kinda BORING...there isn't ANY good food around...Argh!!..These totally ruin my mood sia... Ermm, unless I'm hardworking enough to travel/walk alittle further which i don't really want to...Walking under the hot sun sucks big time man..Had been heading around nearby for food but the moment I saw a lot of people queuing here & there I'm totally turned off...Argh!!..Tired of queuing sia...

That's the ONLY disadvantage i encountered so far...





[U]'r3 [B]eInG [L]oVed [B]y [M]3




snow fairy at 00:12;

___________________________________



So far so good...Feeling not bad..colleagues were quite friendly...Staff welfare were the actual bonus to it...except for their company culture was a very different one...a MUST to have morning assembly + saying & singing of company's motto & song...A MUST say Good-Bye to MD & bosses when u're knocking off...Funny, right??

Whatever is it, i guess i will get use to it soon...


Ok..shall stop blogging now...

I shall continue with 'Hana Kimi 花樣少年少女' soon...a taiwan drama series...the leading actor was god-damn handsome...How i wish?? How i wish??

*Drooling*...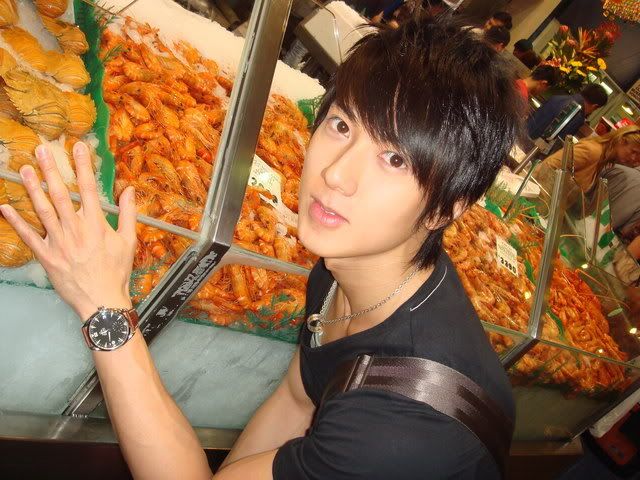 [U]'r3 [B]eInG [L]oVed [B]y [M]3

snow fairy at 21:37;

___________________________________



Woke up early noon..forced myself very much to get back to bed but it's just so hard..Bathe, take my lunch, surf the net, converting some files and photos....

Argh!! my boy is busying with his work..He's stress, i can feel that...Hopefully he's doing fine..


******

Decided to change my mani design...and i'm done...


"Before"..CNY design that i have created...I'm loving it much..piggy..piggy..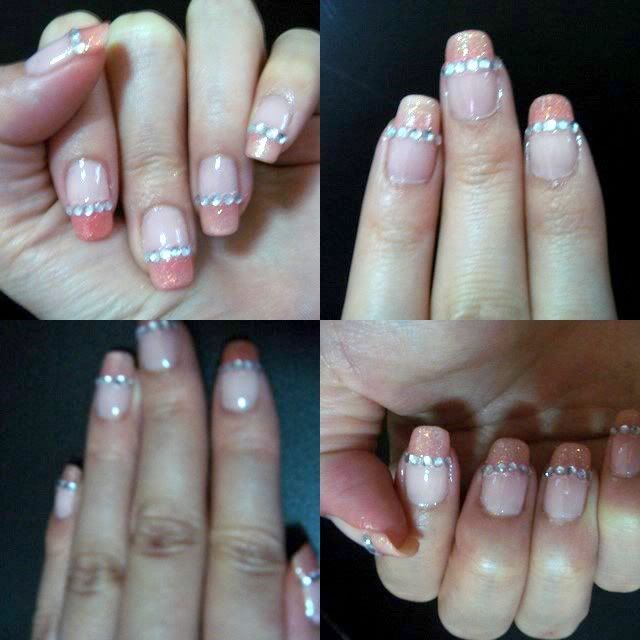 "After"..a plain pinky one...but still not bad...

*****

Oh ya...I've changed my blog skin as well...*haha*..kinda suit my nails...





[U]'r3 [B]eInG [L]oVed [B]y [M]3




snow fairy at 17:21;













Today marked my last working day in Pioneer...*emotional*...I'm feeling kinda sad that I'm leaving...but, but, but for a better tomorrow or future, i need to move on....

Had been busying doing hand-over as well as clearing some outstanding issues for these few days...Summarised job process, files, documents and etc...~Phew~...Luckily i managed to finish it up at the nick of time...*lolx*...Settled some HR clearance and packed my belonging as well...After throwing like one big bag of un-used/rubbish, can't imagine i'm still left with two bags of items to bring back home...luckily I'm clever to drive to work today..

***P/S: I'm expecting to receive bad remarks maybe in my taggy from ***** or whosoever...Cause I've just purposely stepped on someone's tail..Details will be out shortly..Anyway let's welcome her...







My workspace + Company pass..*haha*...Just before i started working today and it's why it looked neat..I'm a messy gal...*lolz*..the more messy it is, the more hardworking i am sia...
*****

Today lunchie was on my boss...A farewell lunch @ Kenny Rogers with my dept. colleagues + invited guest, Violet...The food there was superb...I'm loving it...*haha*..first time there ya!!..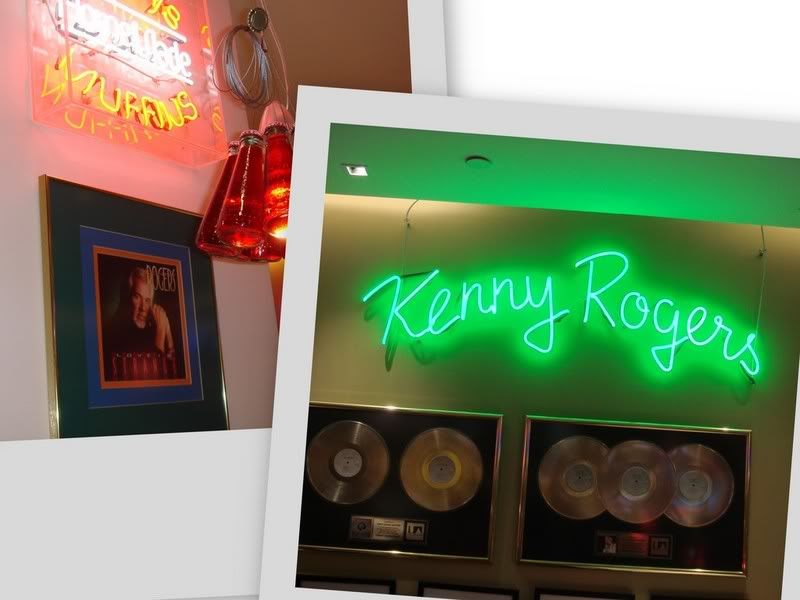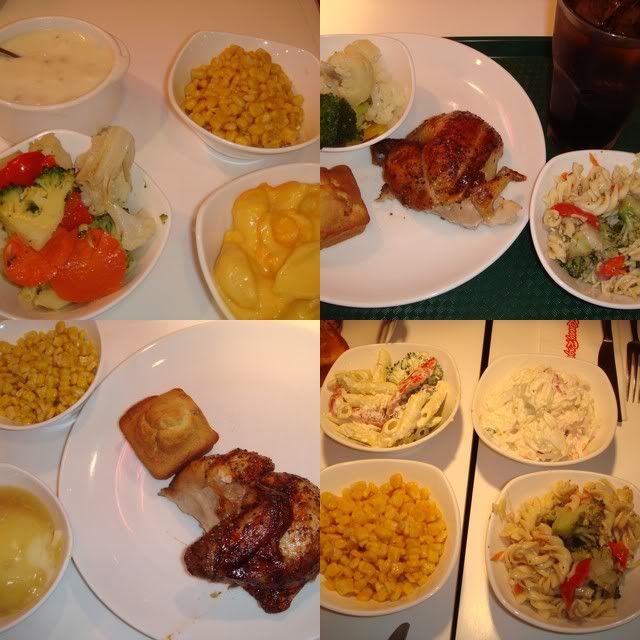 Our Food(partial only)...
My Lovely Dept. Colleagues + my boss...They really take good care of me..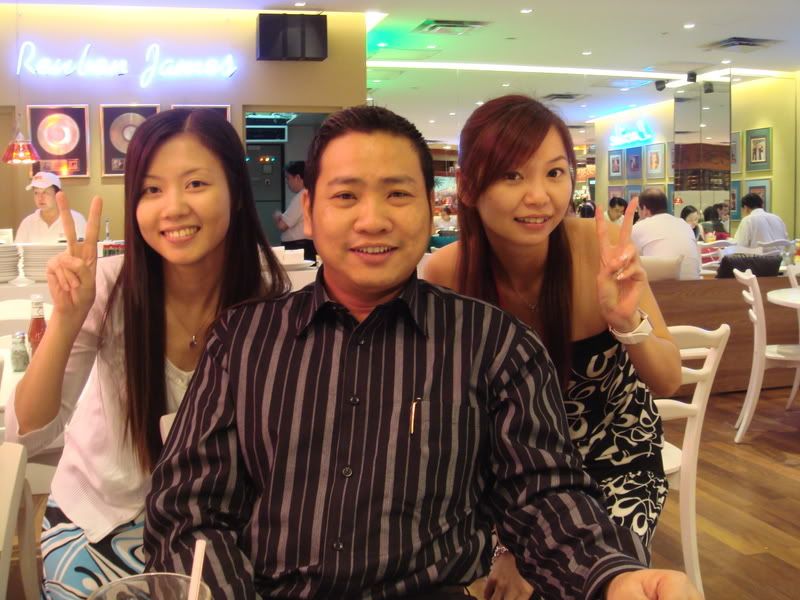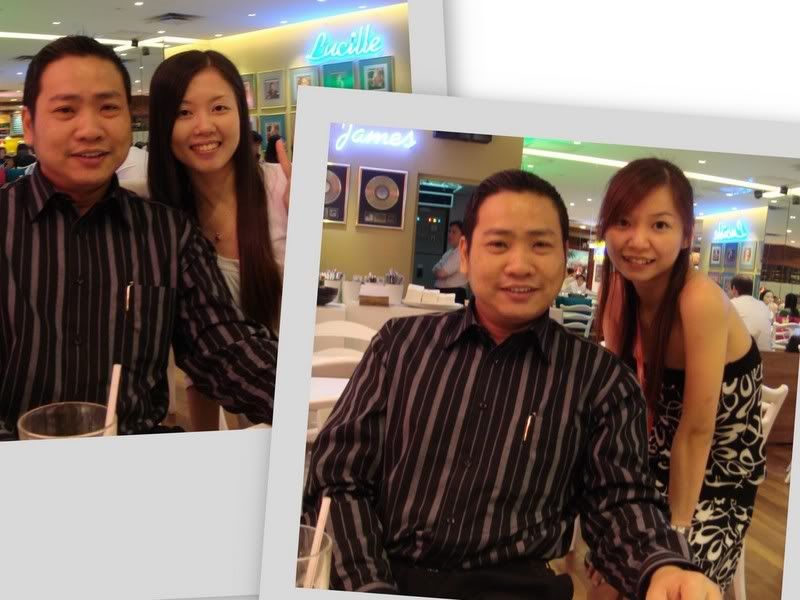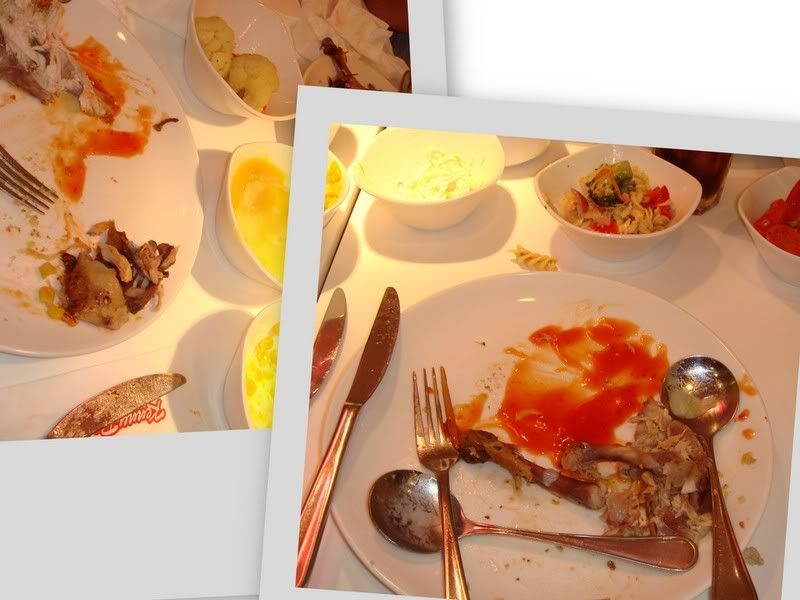 Our messy plates..




Prepared some chocolates for my lovely colleagues..

*****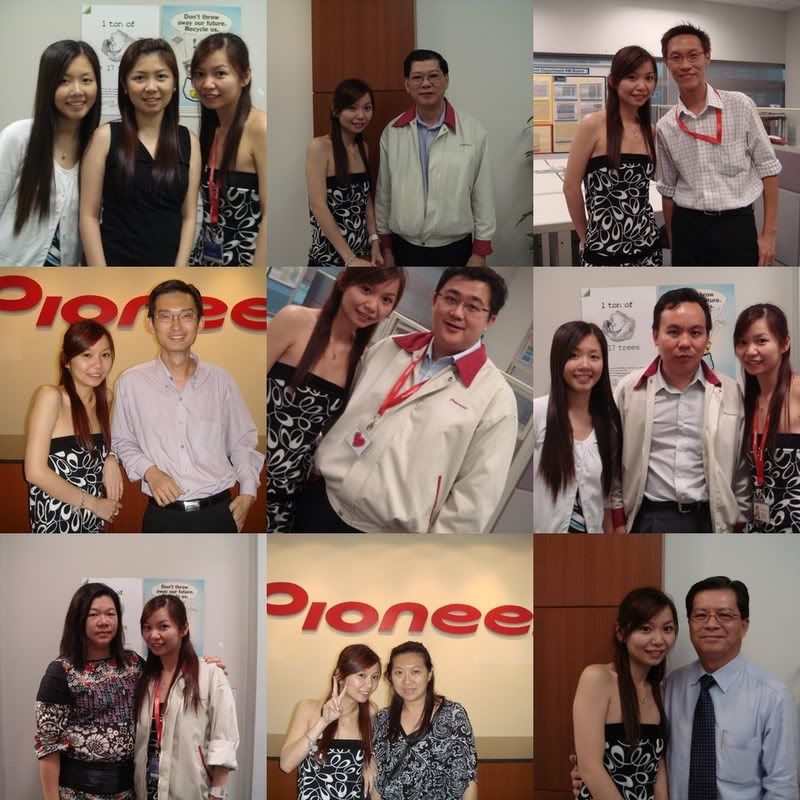 Took some photos for memories..Left with only a few of my colleagues at work after 5.45pm..Too busy to bid farewell personally...




He's cute..He's the king of jokes..Sometimes it took me seconds to react/understand his jokes...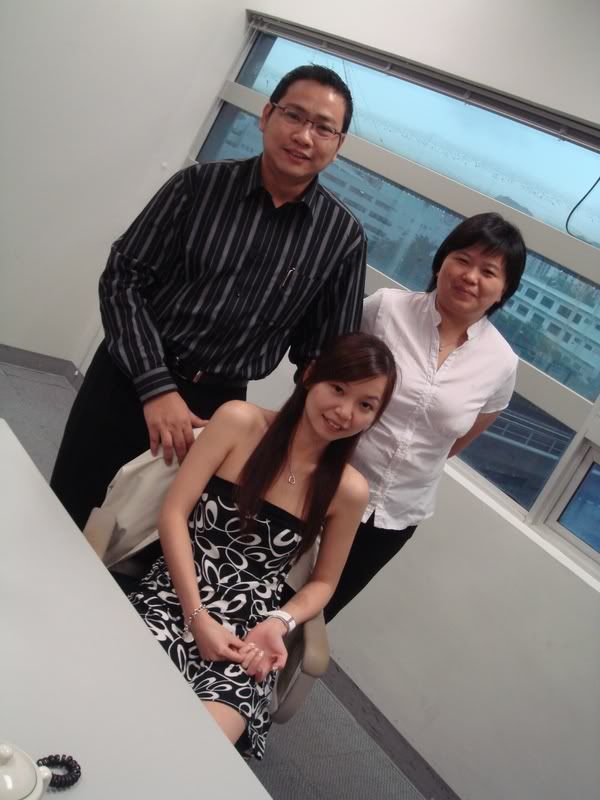 *****

Headed for a farewell dinner with Eddie, Jimmy & Violet...Settled ourselves with traditional Korean food at a small restaurant located at Boat Quay..Owned by a Korean family...Surprisingly, they serve mouthwatering food...*thumb up*...I never fancy Korean food at all, tried it once but was not my cup of tea..ONLY TODAY i changed my point of view and discovered that Korean food have a kinda unique taste but i can't really explains what taste was that..Try it and you will know..This apply to AUTHENTIC KOREAN FOOD ONLY...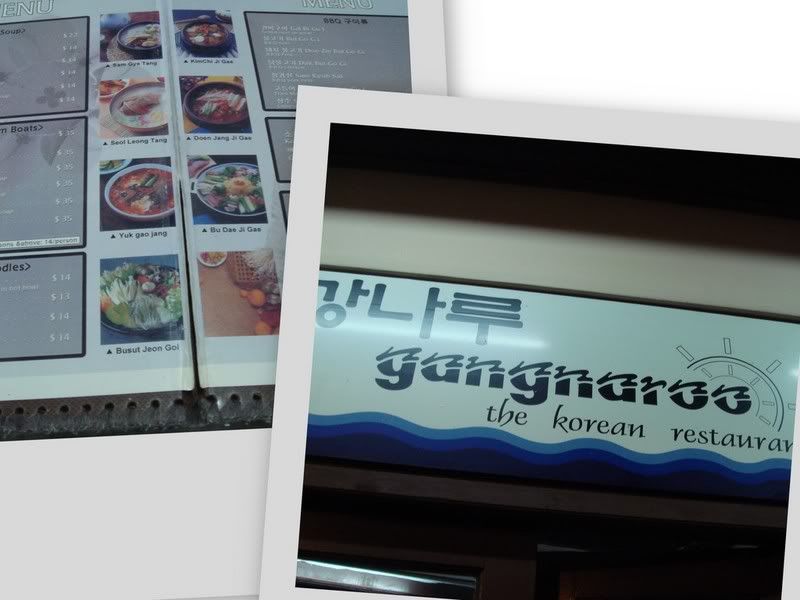 ErMm...all in Korean language except for 'The Korean Restaurant'...






Korean doll decor displayed just outside the restaurant...




TCC after our filling dinner..I'm dying for chocolate cake/desserts..





Devil's Chocolate from TCC..


Ended our gossiping at around mid-night...Home sweet home...

Going into my slumberland soon...How good it is..i can laze on my bed till late noon...

Ta Ta




[U]'r3 [B]eInG [L]oVed [B]y [M]3




snow fairy at 02:49;

___________________________________